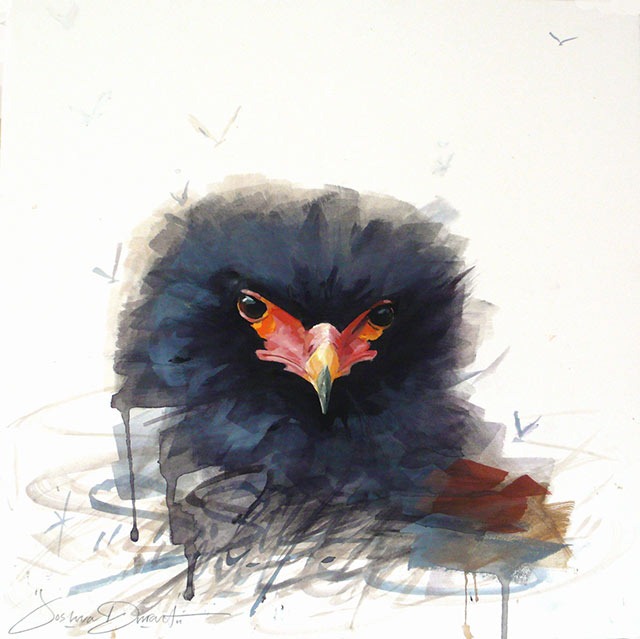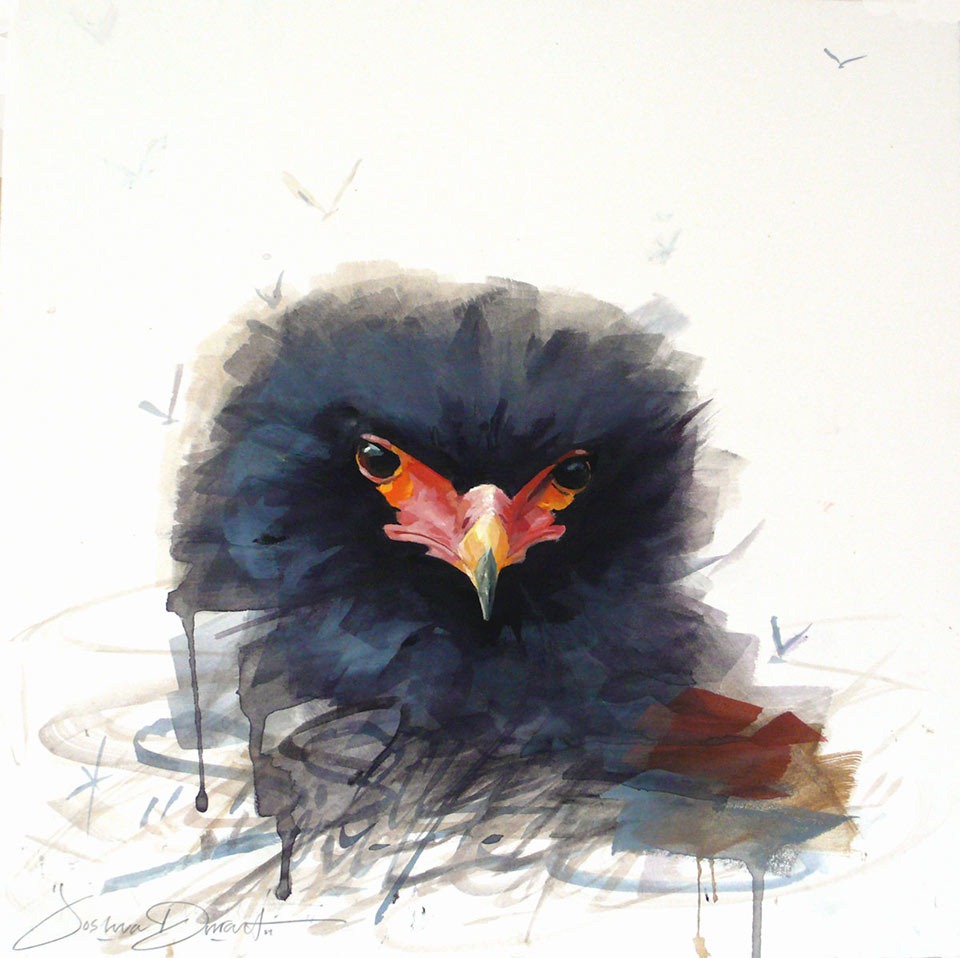 Joshua Durant, an artist born and raised in South Shore and Boston, Massachusetts, sent in some select images of his bird paintings. His gouache paintings drew a lot of admiration from some of my photographer friends, who happen to be avid bird and nature photography nuts.  What really caught my eye was his series of "exploding" birds, which expresses his veneration for the feathered beauties of the skies.
Through out my life I have felt a deep connection with birds and have been rendering them in many different mediums since childhood.  I am deeply intrigued by the symbolism and spiritual nature that birds carry and chose to use them as my focus of subject matter within my art.  They have been thought of as a supernatural link between Heaven and Earth because of their connection to the sky.  They are a symbol of the Soul, freedom, and spiritual awareness.  This can be found in all cultures since ancient times.

Currently I am producing a more expressionistic series of birds where my subjects appear to be exploding or dispersing into space releasing their energetic souls from this reality. In this series I have been able to express in a more energetic manner as well as incorporating script and subtle messages within the painting. My paintings are meant to confront the viewer which is why most of the birds are perched. I convey a sense of wildness and expressive energy through their gaze, the colors used and my mark making within the painting.
Joshua also has an Etsy store where he sells his (really affordable) original artwork, as well as reproduction prints.
Click here to see more images.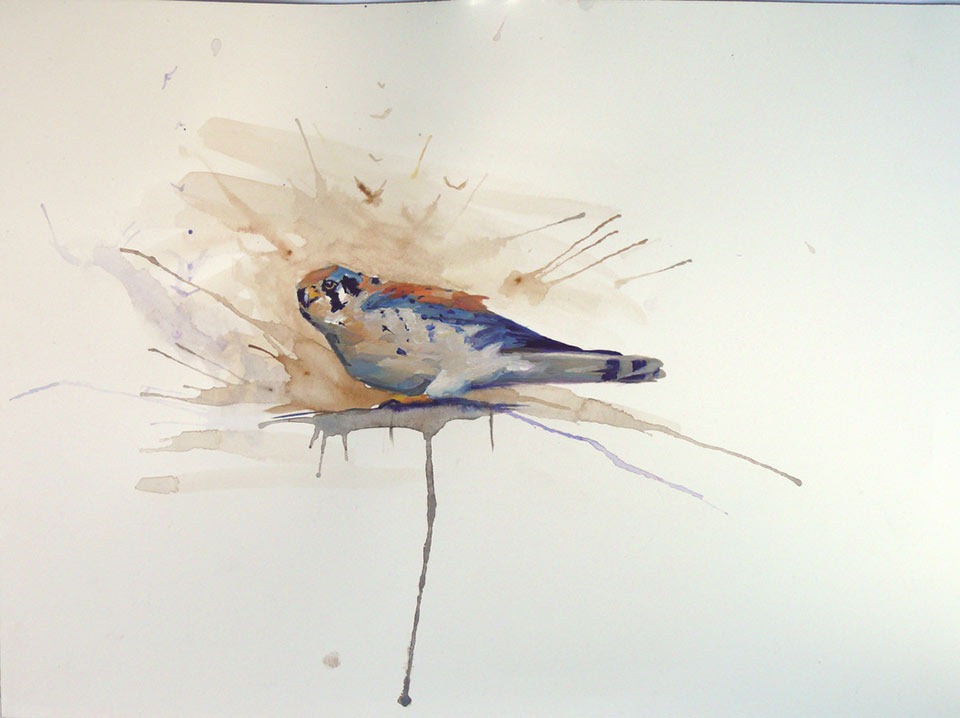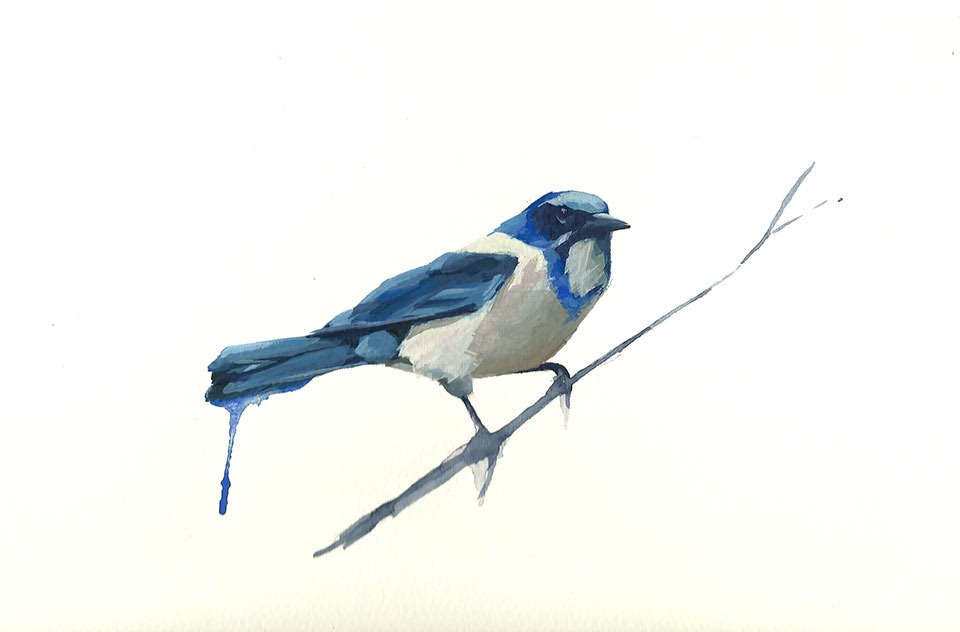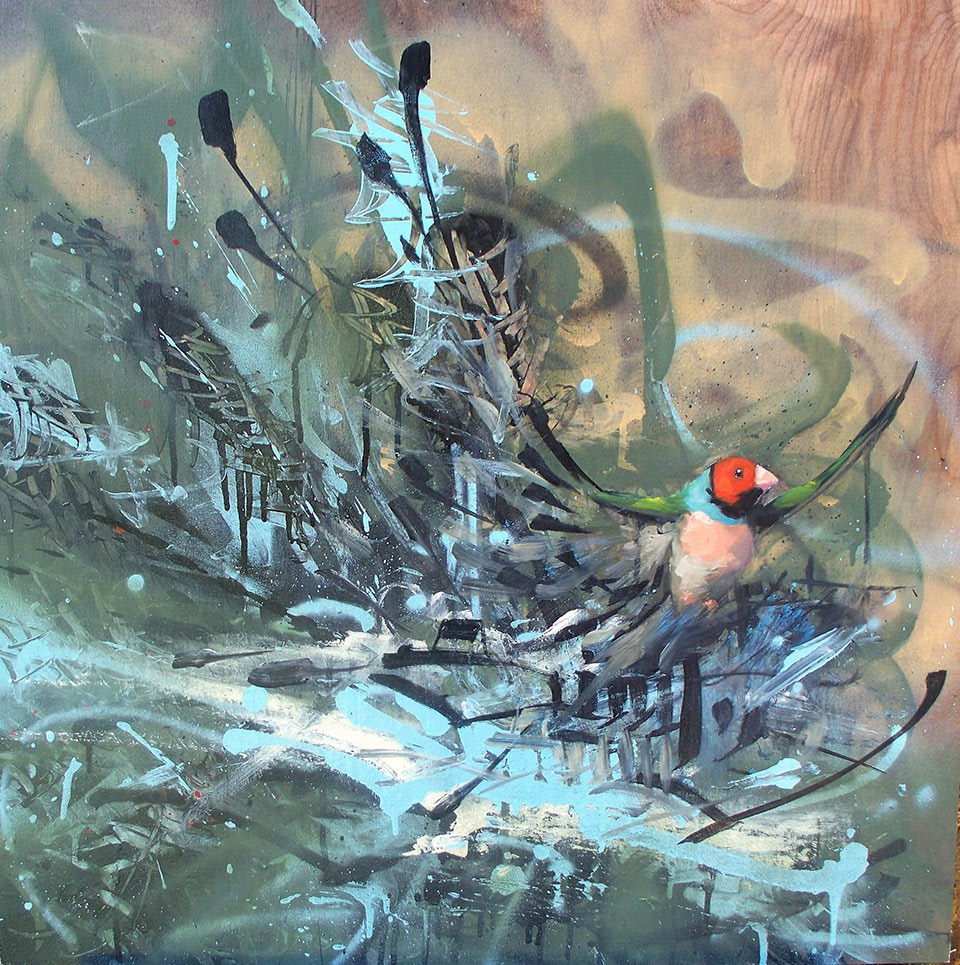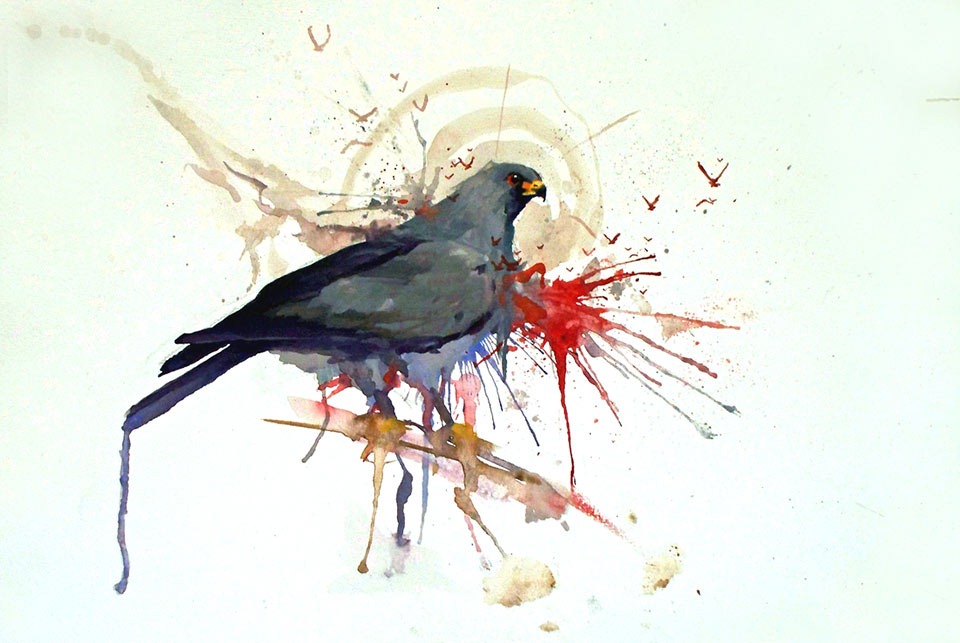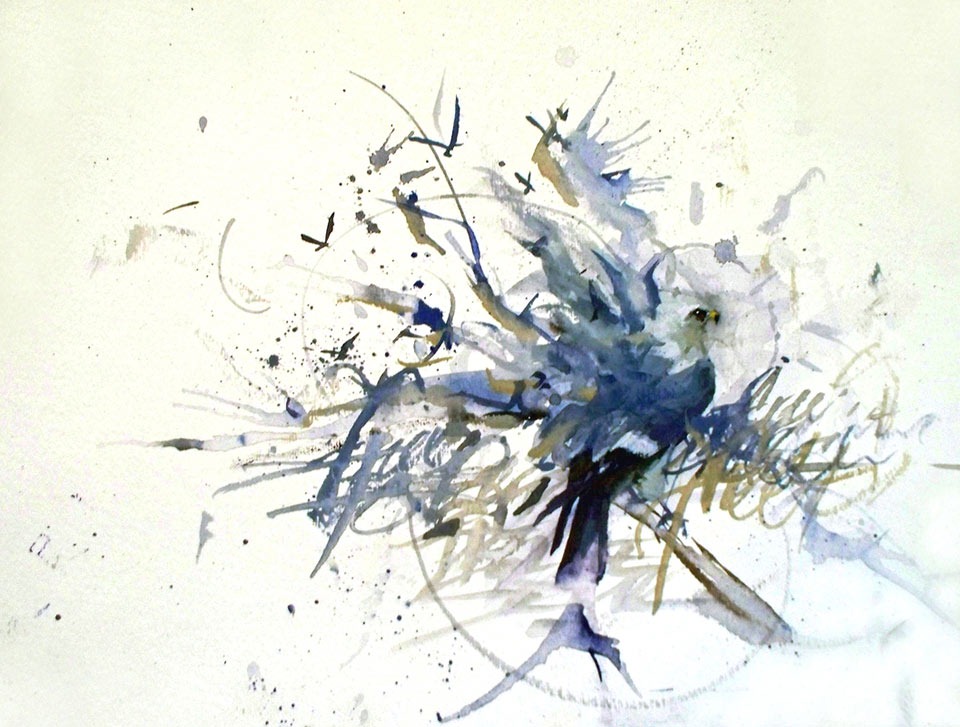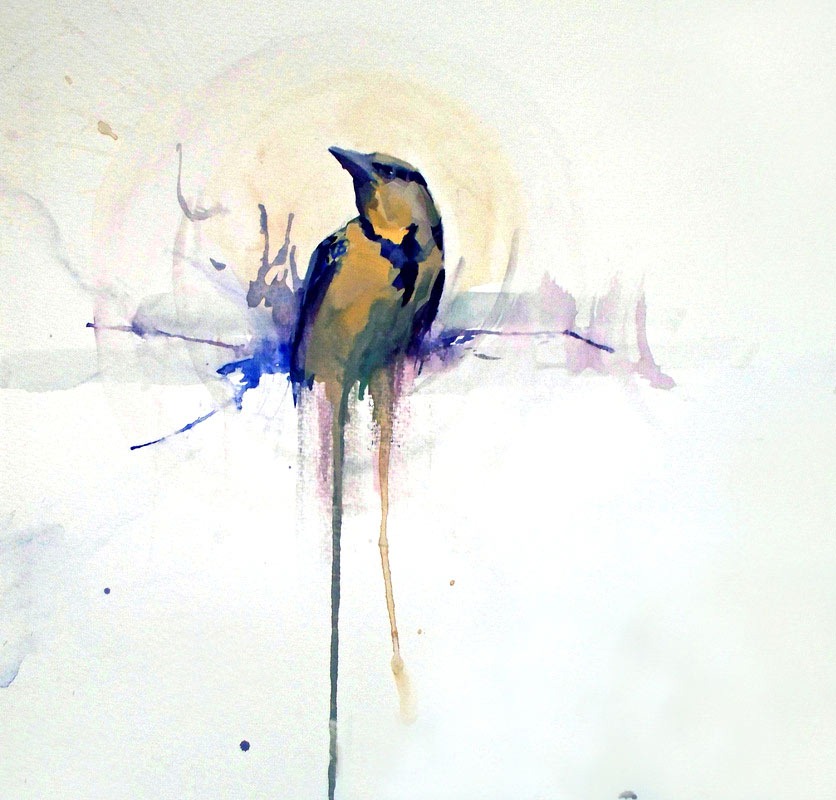 Link to Joshua Durant's site.