I know that I'm posting this a bit late, but this wonderful picture should not be missed.
Click on the image to view it in a higher resolution.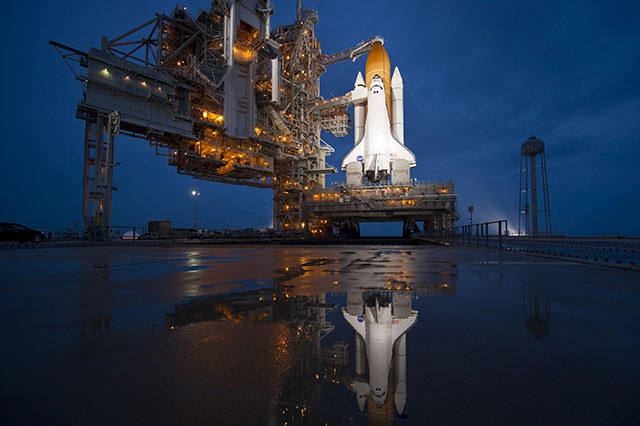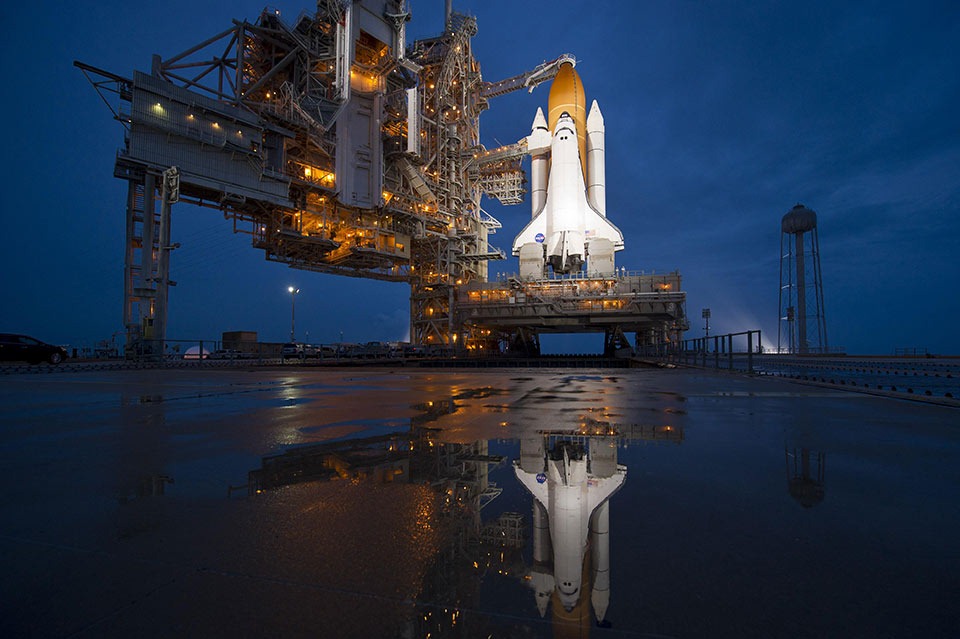 Image Credit: NASA/Bill Ingalls
Reflections

This image of space shuttle Atlantis was taken shortly after the rotating service structure was rolled back at Launch Pad 39A, Thursday, July 7, 2011. Atlantis is set to liftoff today, Friday, July 8, on the final flight of the Space Shuttle Program.