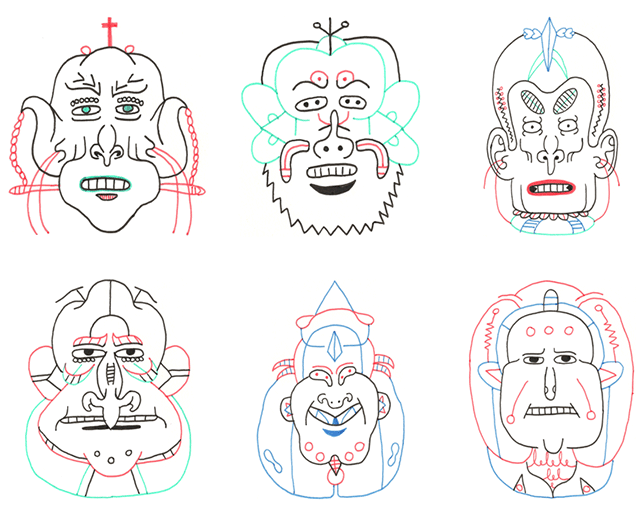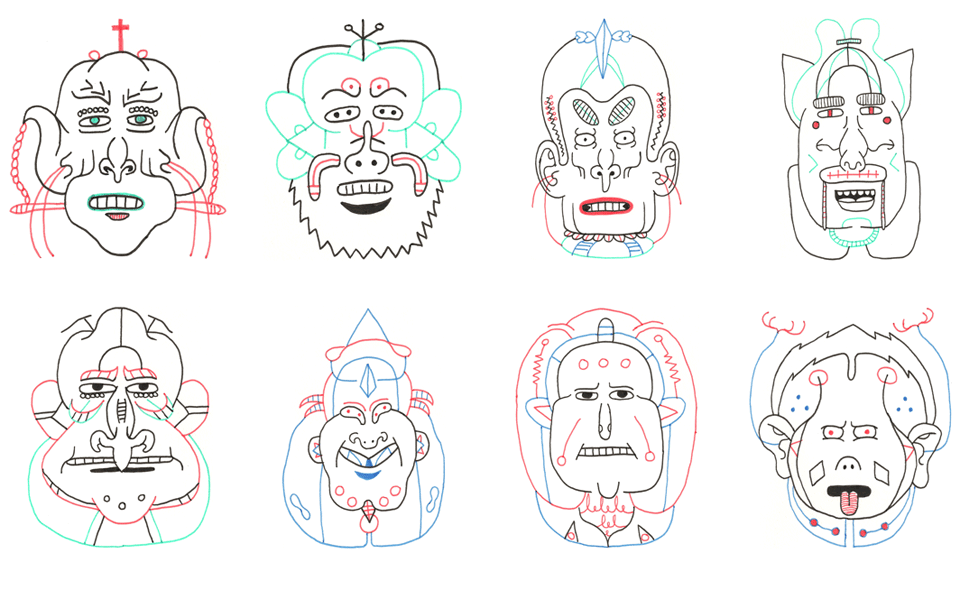 Behold, some of the bizarre and terrifying, yet very interesting faces that inhabit artist Peter Hamilton's "Strangers," an awesome book of drawings currently on sale at his site.
Strangers is a collection of pen drawings created during the summer of 2011. They are an exploration of pattern, using the human face as a guide. The work was created  with no sketches, giving them a spontaneous quality. The overall goal was to search for something novel through non-referential free hand.
Peter is a trained artist and designer based in Toronto, Canada. He says that he has been working in the illustration & design industry for over 4 years.
Visit his site to see more of his fantastic artworks.