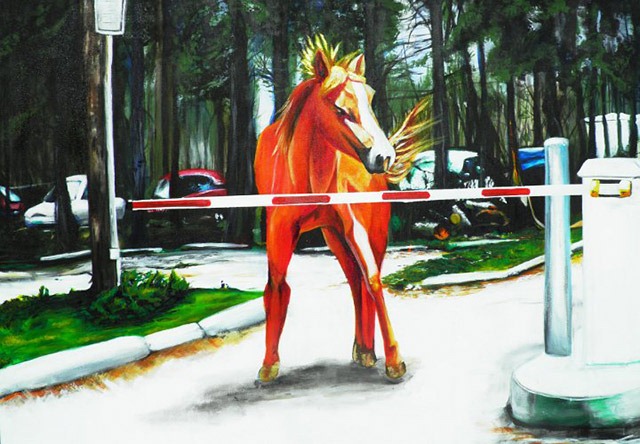 Shelby Taylor is a gifted, upcoming artist from Canada, who will soon be graduating with a BFA from The University of Western Ontario, London.
It's really easy to fall in love with her latest paintings, which are rich with symbolism, and have a central theme of wild animals intruding into urban spaces.
Snip from her site:
I seek out to create an infringing force within our humanity by using the figure and concept of the animal. The images I create focus on encroaching animals in places and forms that we consider properties of humanity. My earlier work was based in creating an illusive image with exaggeration in proportion and form, but as I progress my works relate to interrupting a reality through more subtle inclusions of the animal form in it's natural state.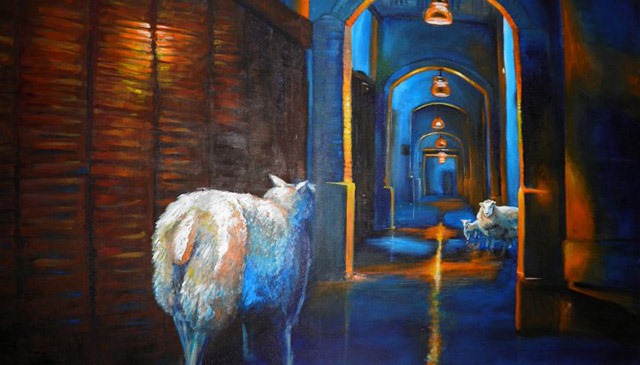 This motif that carries through in my images is based in the manner in which I spent my childhood. My home city is that of Sault Sainte Marie, Ontario. Sault Ste. Marie is a smaller city located along the Saint Mary's river in between Lake Superior and Lake Huron. My home was on the fringe of the city. From the time I was born until I moved away to London to take on my post-secondary education the wild was a part of my day to day life. It was not uncommon for recess in elementary school to be cancelled due to a bear wandering onto the playground. I had bears, foxes, moose, wolves, dear etc… in my back yard frequently. What was mine and what was nature's was, and still is, a vague boundary.

Apart from my cultural philosophies founded in my upbringing, the study of anthropology fuels my concepts. I am very interested in how the animal functions within humanity. Whether it be economics, cultural fables, our food…etc, anthropology provides a backbone to my conceptual research.
Here are a few select works: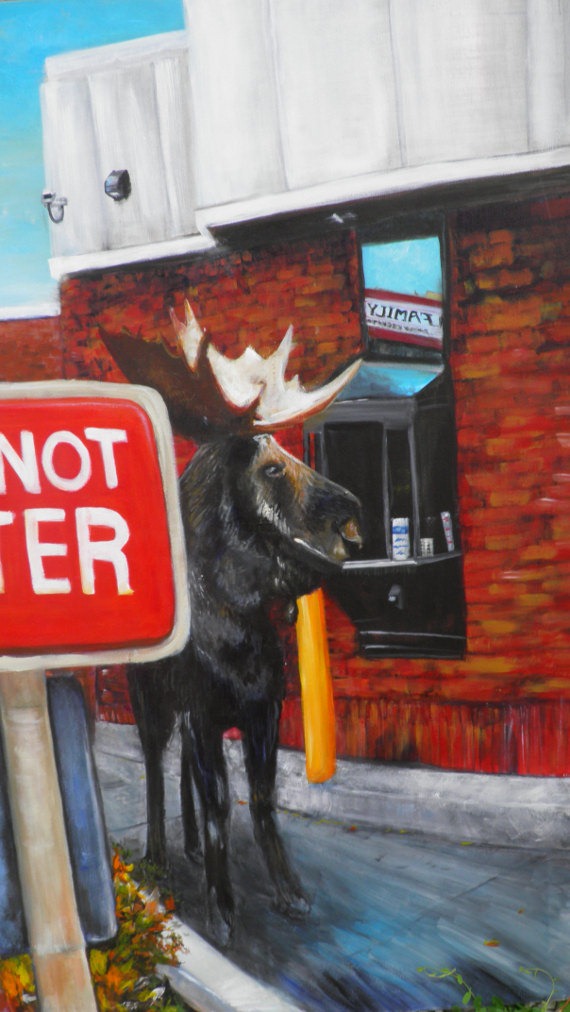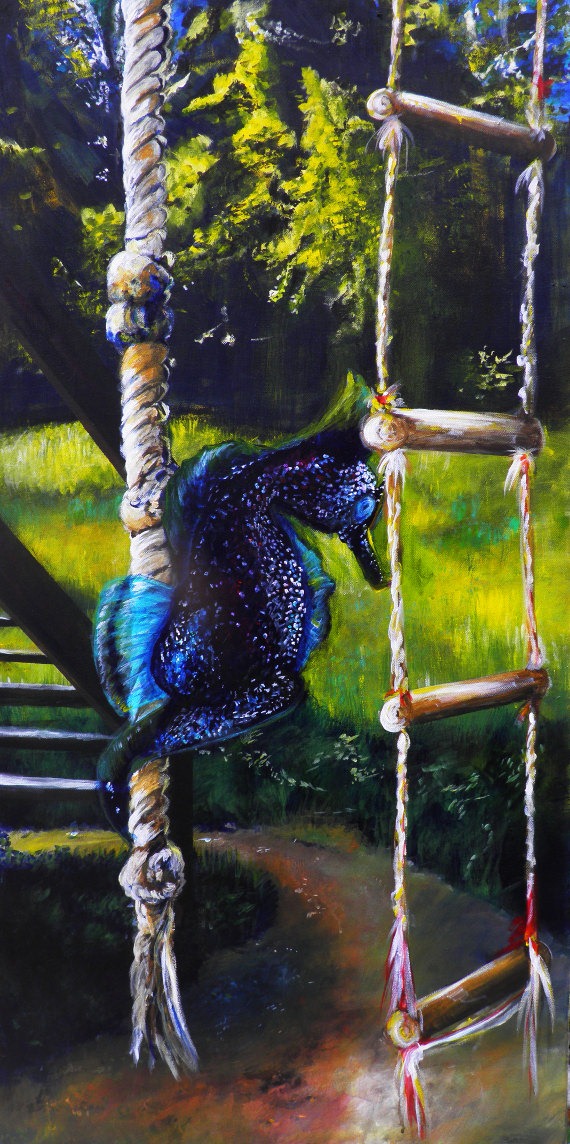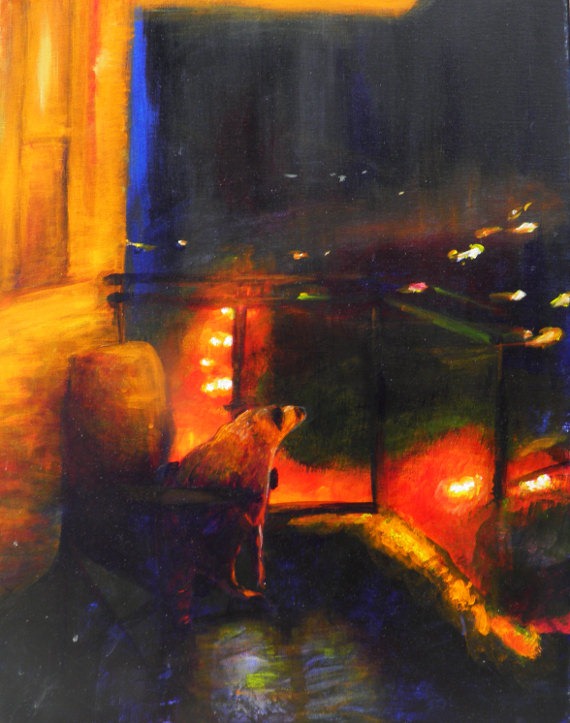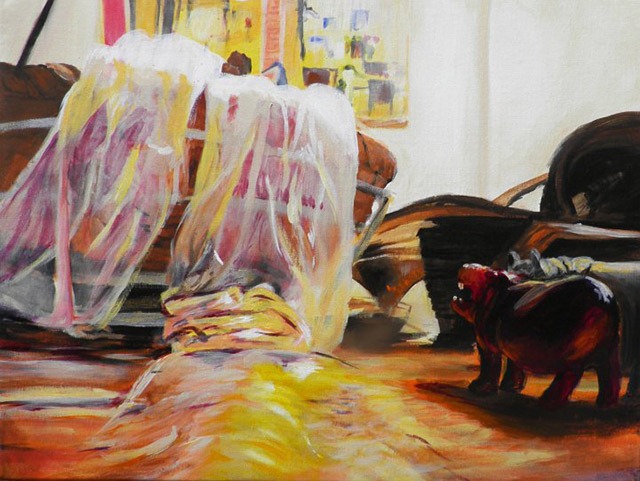 Link to Shelby Taylor's official site, Tumblr blog.
You can buy prints at her Etsy store.