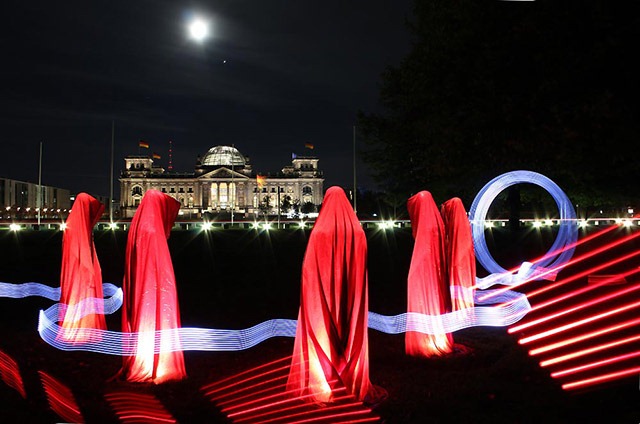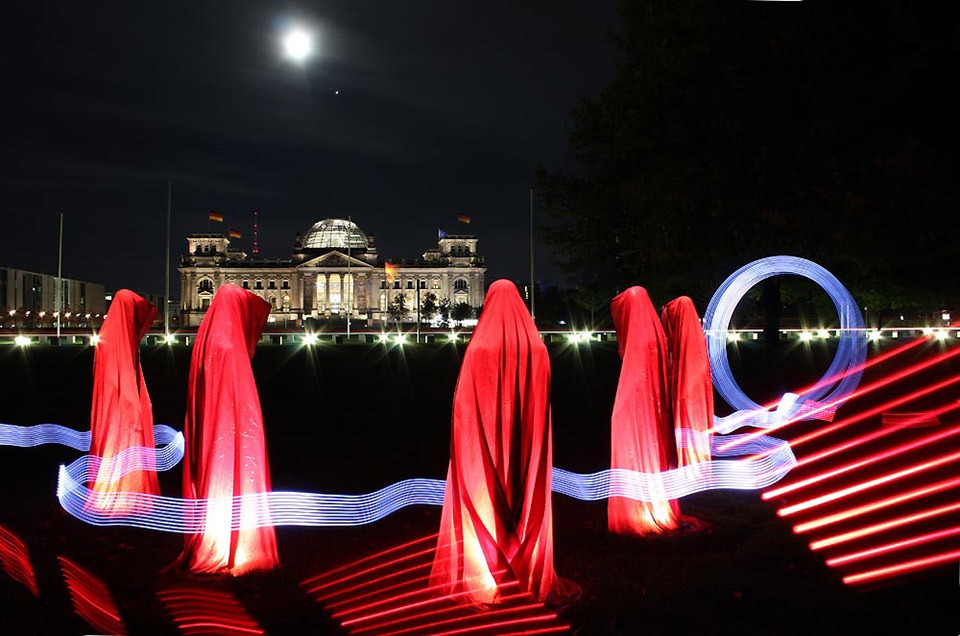 Austrian artist Manfred Kielnhofer's benevolent guardians of humankind, the "Time Guards," are currently on tour at the Festival of Lights in Berlin.
The Festival of Lights is one of the largest illumination festivals in the world. Every year for twelve days in October, Berlin's world-famous landmarks and monuments are dressed in spectacular light. German and international artists and lighting designers present extraordinary illuminations, light art and creative designs.

The festival is accompanied by numerous cultural events, all exploring the theme "Light". The festival is an admission-free, top artistic event for an audience of millions.
Click here to see larger images.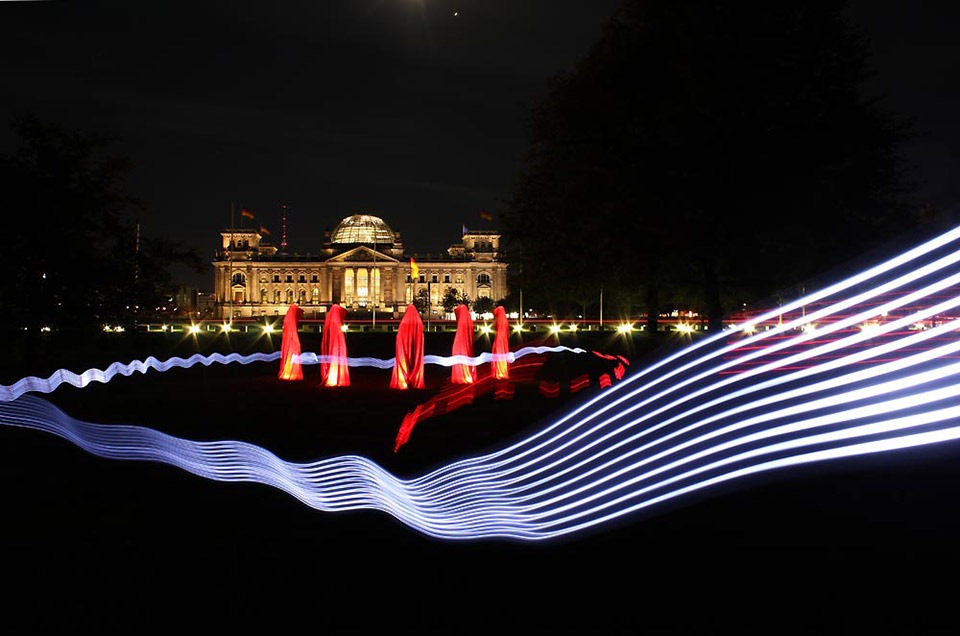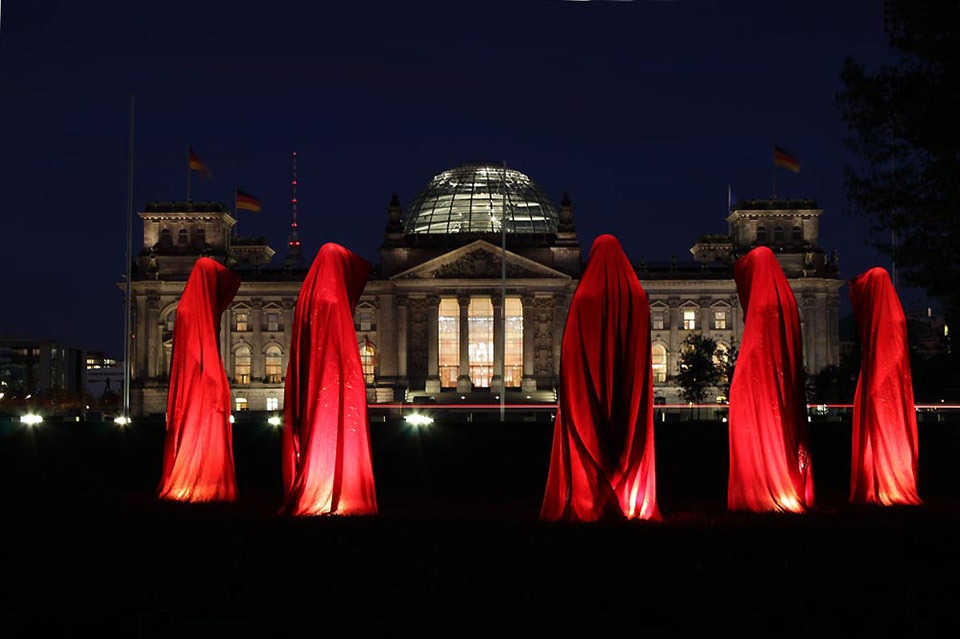 Link to Manfred Kielnhofer's site. Link to the official site of the "Festival of Lights."