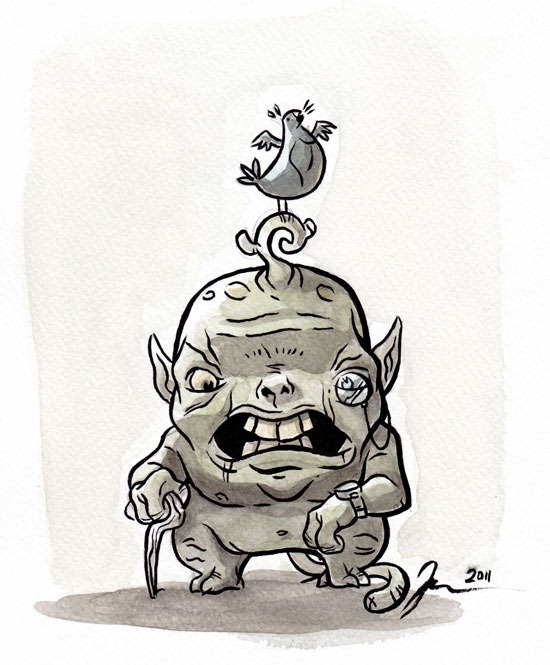 'Foswald Feathertop', by Justin Woo
A diverse collection of terrific monster-themed art is on now sale at Monsters International, a cultural initiative based in Montreal, Canada.
All the artworks are original pieces, and are priced at $100 each.  A limited edition, full color "Monsters International Art Book" is also available for $30.
Visit the site for more details.
Hit the jump to see more artwork.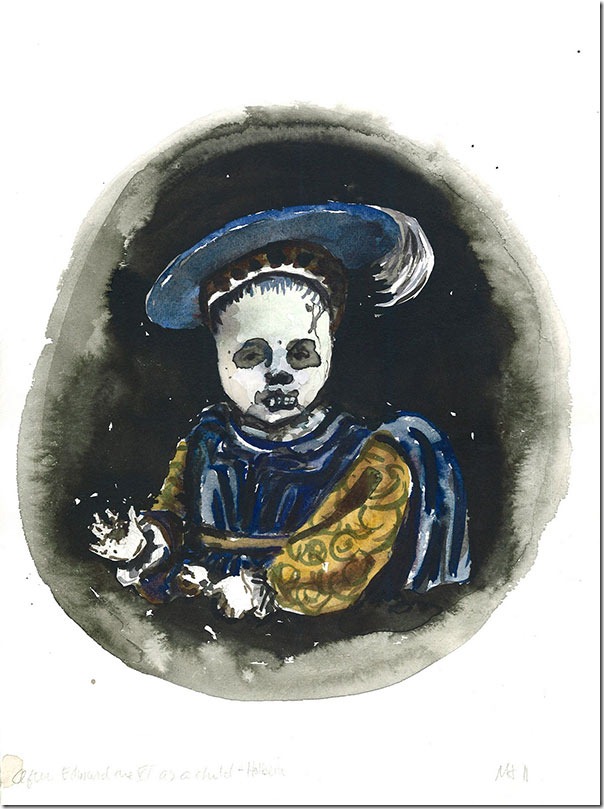 'Dead King Ed, as a Child (Holbein)',  by Mary Hayes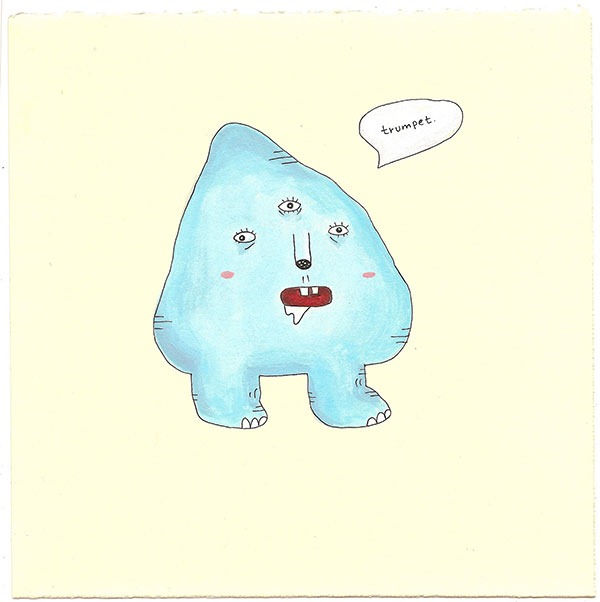 'Perfectly Ordinary (Trumpet)', by Unice Kim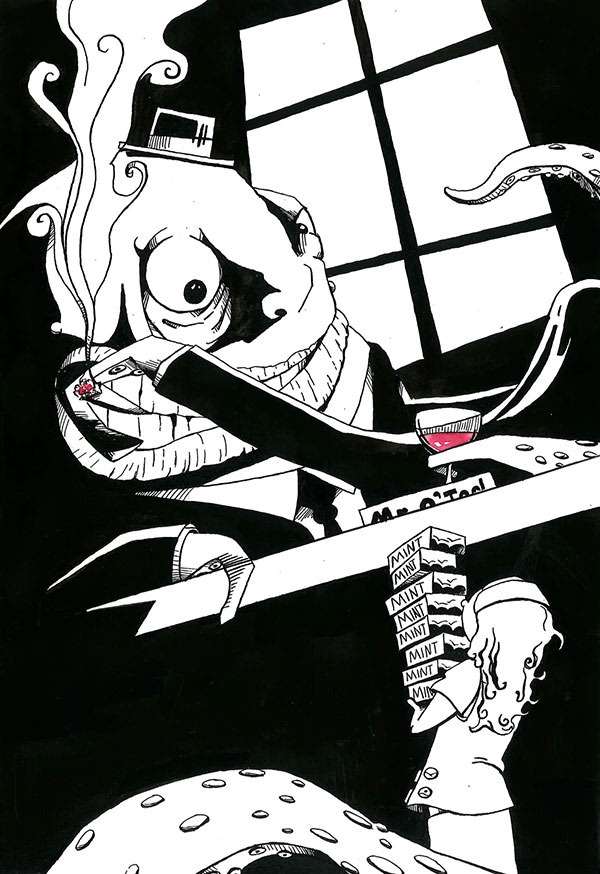 'Monster's Cookie', by Brad Blahnik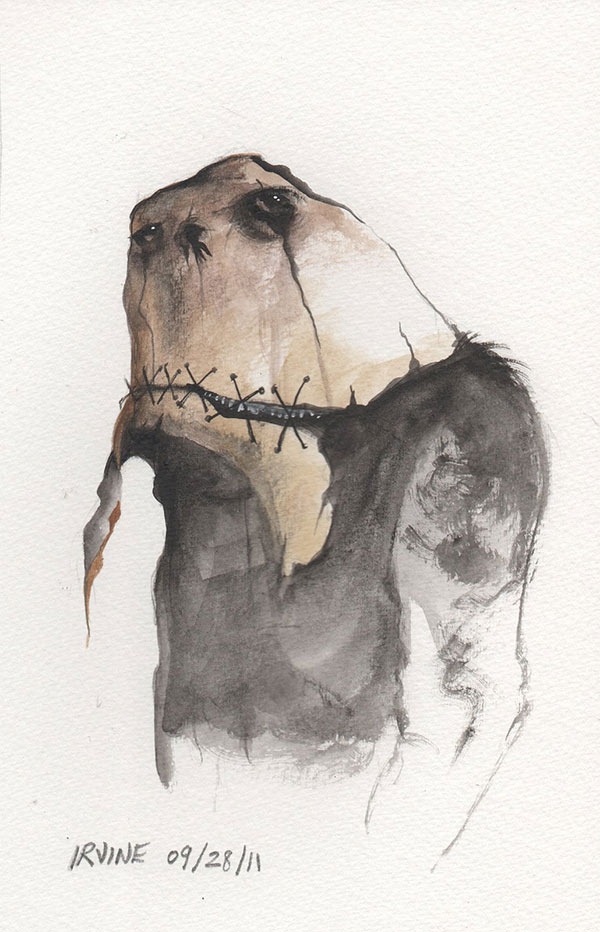 '28', by David Irvine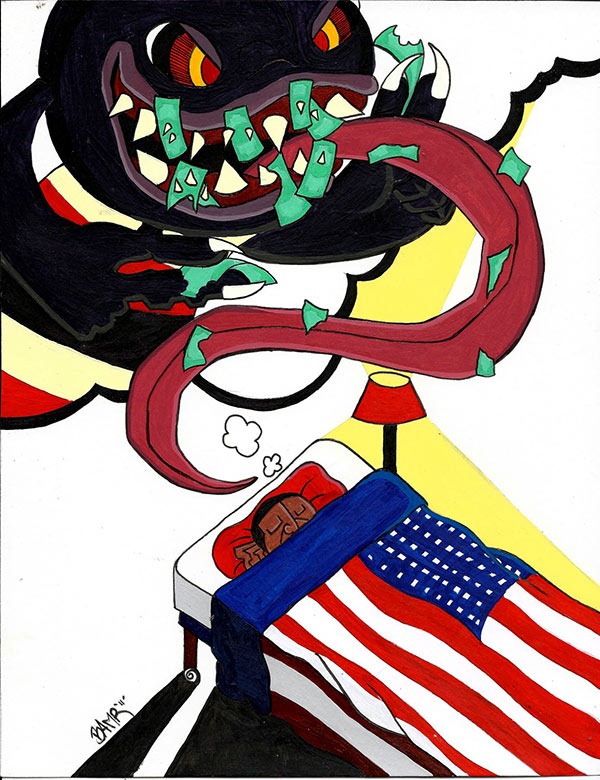 'American Nightmare', by Demetris Washington
'Eye Spy', by Bryan Zabala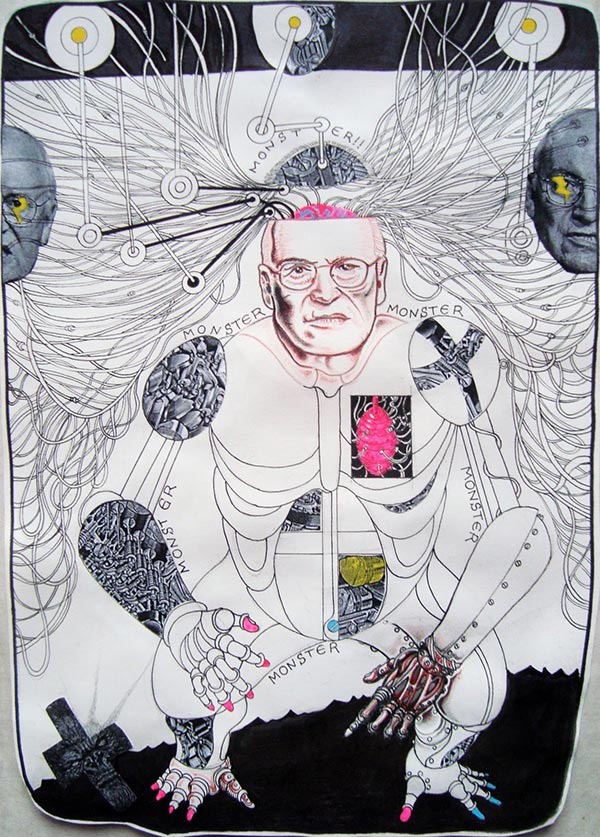 'Cheney Monster Escaped!' by Diego M. Rios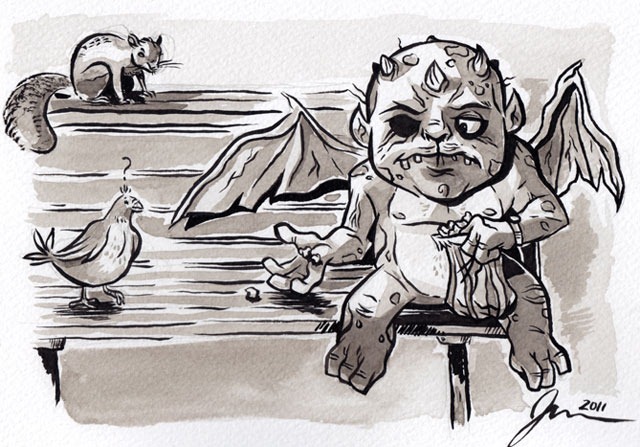 'Percival', by Justin Woo
Link to the Monsters International gallery.