Wale Bambose aka LifeVersa will be releasing the second print from his "Grandpa's Bedtime Stories" series.
The print is titled "Don't Drink The Stuff," and is a light and humorous take on a rather serious issue: dirty water kills more people than any form of violence, including war.
Wale says that a variant metallic print will also be released. Both the limited edition regular and variant are 18"x24" hand pulled screen prints, and will come hand numbered and signed by the artist.
Link to the store.
Check out a design variant of the print, after the jump.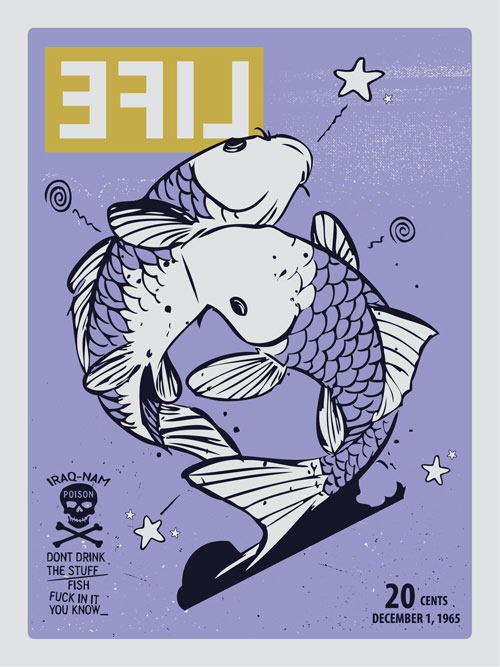 Link to LifeVersa.