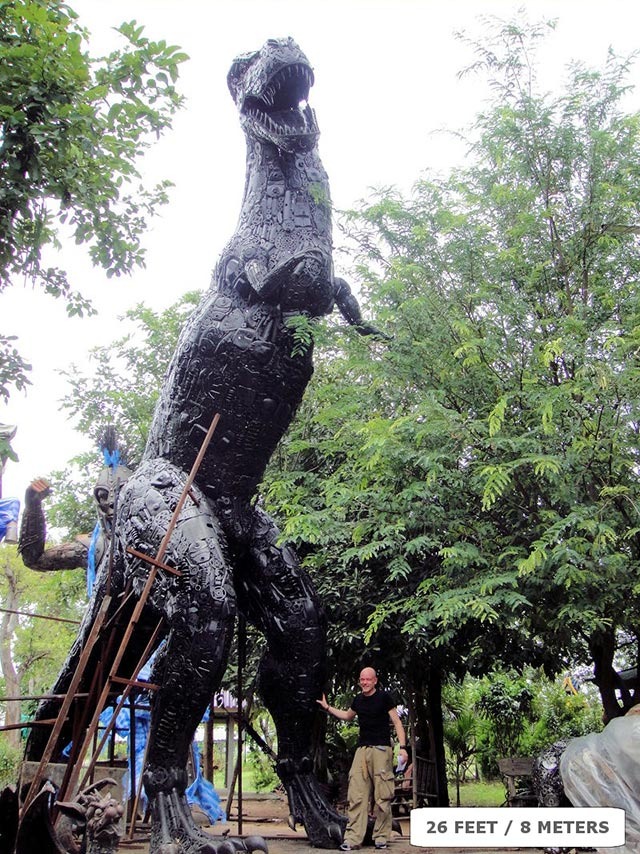 Artist Marco Mahler, whose works I've featured on JazJaz before, on Swiss artist Tom Samui, the Switzerland-based artist and creator of these fantastic and ginormous custom sculptures:
He (Samui) and his team have been perfecting these sculptures over the last ten years. Once a month they go to a junk yard and cart away a truckload of old car and motorcycle parts. The pieces are cleaned and sorted by type; nothing is thrown away. All pieces are welded together, polished and varnished with special anti-rust lacquer. It takes about 400 hours of work to complete a large sculpture.
Samui undertakes custom orders based on the client's drawings, photographs, models, or even just an idea. The production time for the custom pieces is between two to three months.
Visit here to see more of his art.
Hit the jump to see one more awesome sculpture.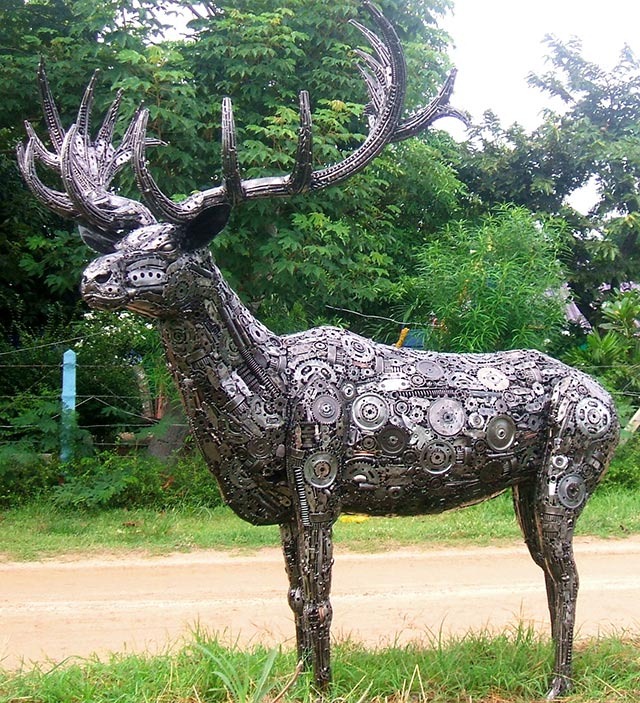 Link to the site.