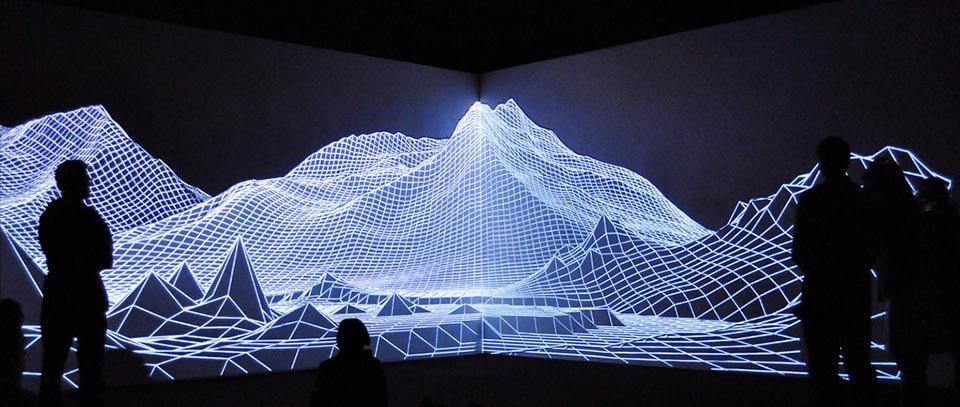 The 2010 eruption of Iceland's Eyjafjallajökull volcano not only severely disrupted air travel for hundreds of thousands of people in Europe and elsewhere, but also played havoc with the economies and political activities in many countries around the world.
Visual artist Joanie Lemercier's mesmerizing art installation, based on the eruption of the volcano, is an inspired take on the same. Created using advanced projection mapping techniques and hand-drawn imagery, the installation promises to take us on an incredible mind-bending journey.
This piece is currently on show at the China Millennium Monument Museum of Digital Arts in Beijing, and Joanie says that he is preparing a solo exhibition in NYC, in March 2012.
Click here to watch a lovely short film on the making of the art installation, and also check out a few more images of the piece.
Watch 'EYJAFJALLAJÖKULL' from AntiVJ / Joanie on Vimeo.