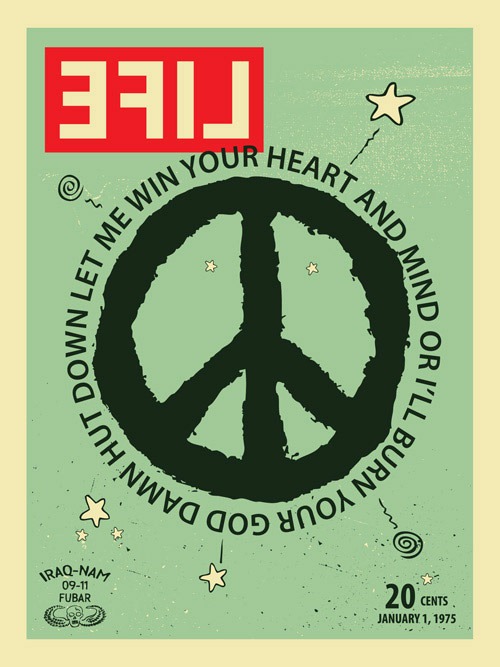 "Peace Out" is the third print from artist Wale Bambose's (aka LifeVersa) "Grandpa's Bedtime Stories" series. The artist says that this is his favorite print of the series, and also adds that the message it conveys is open for interpretation.
The 18"x24" hand-pulled screen prints will come in regular as well as variant editions. They will be hand numbered and signed by the artist himself.
The prints will be released on Thursday, December 8th, 2011. 
Check out the variant design after the jump.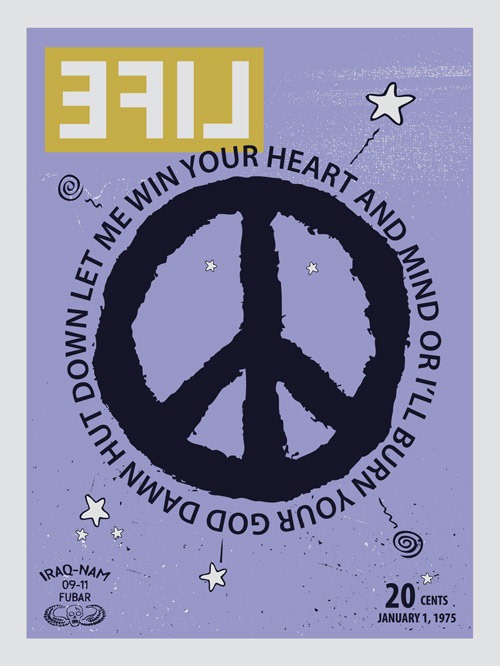 Link to LifeVersa's site.