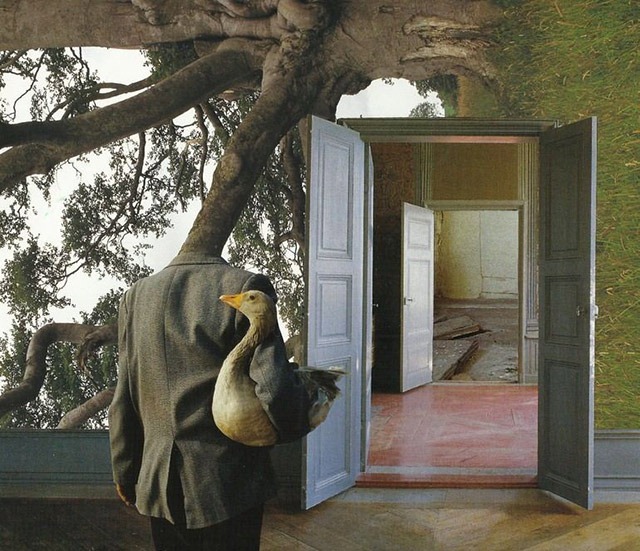 Irina and Silviu Szekely are two exciting UK-based artists, whose collaborative surrealist paper collages were inspired and influenced by diverse sources, including, but not limited to the works of Dada, "Encyclopaedia Acephalica, the writings of Benjamin Péret, Duchamp, Foucault, Bataille, or Julio Cortázar, to name just a few."
We are a team of two emerging artists working towards Meta-real / Pseudo-DaDa directions that allow us to create traditional collages/assemblages/photo montages that one might find thought provoking and aesthetically incisive.  We chose collage because it gives us the possibility to remove an object from its original space allocated once and for all in a definitive reproduction (photography, printed images, etc.) and to place it in a whole different environment in order to produce alternative visual and conceptual behaviours with parallel functionalities.
A closer inspection of the works of the two Romanian-born artists, reveals the masterful composition and skilled technique behind them. These are not your average collages, they have enough depth and perspective to entice us to take a peek inside.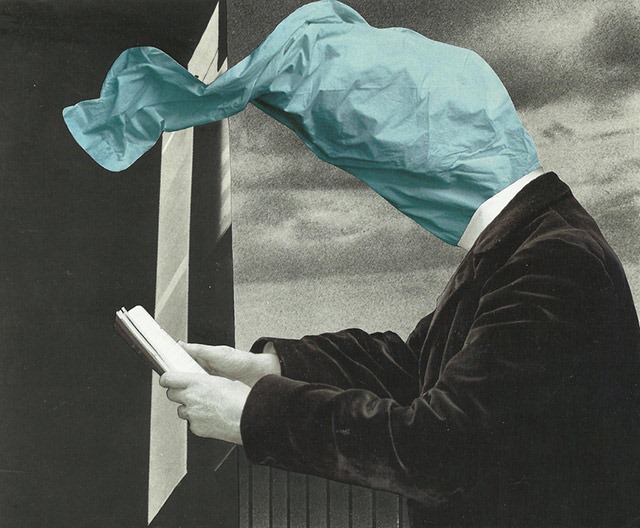 Link to their site. Hit the jump to see more collages from their portfolio.