Just don't anger the fairest and deadliest of all Amazon princesses!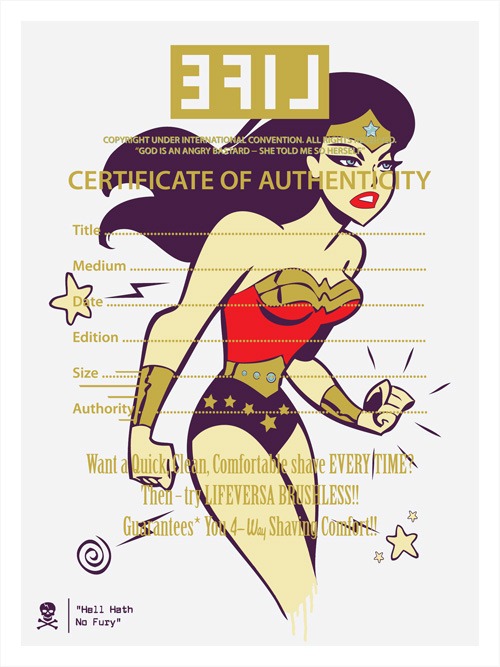 The purple edition of the "Hell Hath No Fury" OG screen print series by LifeVersa (aka Wale Bambose).
The print is titled "Hell Hath No Fury" and comes in 3 color (Purple, Green, Black) editions. Each color edition is limited to 15, hand signed and numbered, 18 x 24 inches, and printed on 100% cotton rag archival paper with metallic gold ink.
The prints are limited to a run of only 15 each, and will be available on January 4th, 2012.