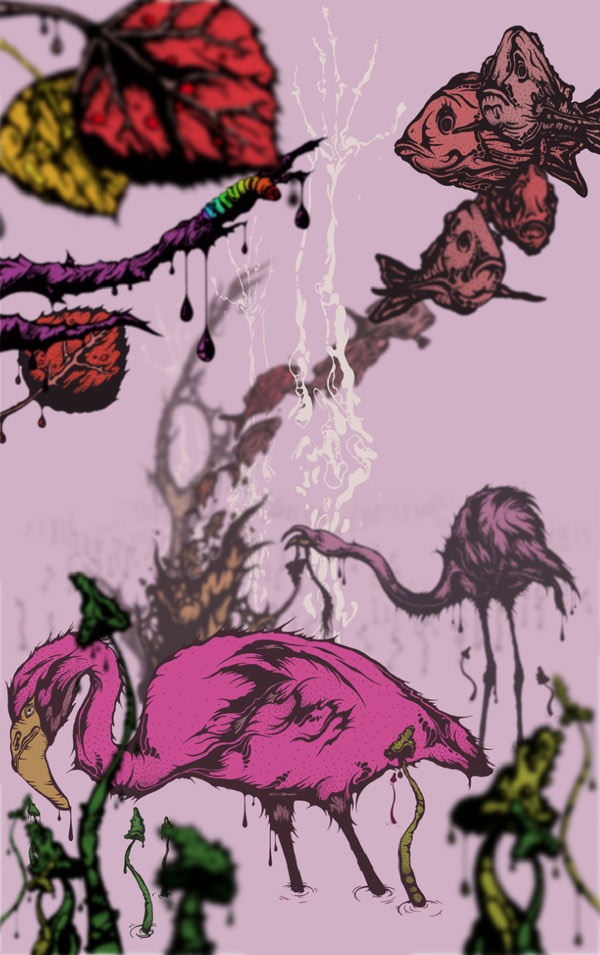 Los Angeles-based animator, artist and illustrator, Matthew Wade's brilliant artwork is reminiscent of the edgy and bizarre fare that was featured in the MTV of the late '80s to the early '90s, especially on shows like MTV Oddities and Liquid Television.
Matthew says his work can be loosely described as pop/modern/'90s surrealism, but slotting it in any single genre (as with most great art), would be a huge disservice to it.
Matthew was trained in classical animation, something which is reflected to an extent in his work. He counts pop culture, The Simpsons, and, of course, early '90s MTV as his major influences.
Link to Matthew Wade's site (NSFW).
Hit the jump to see more artwork, and a short animated film titled "Krawll."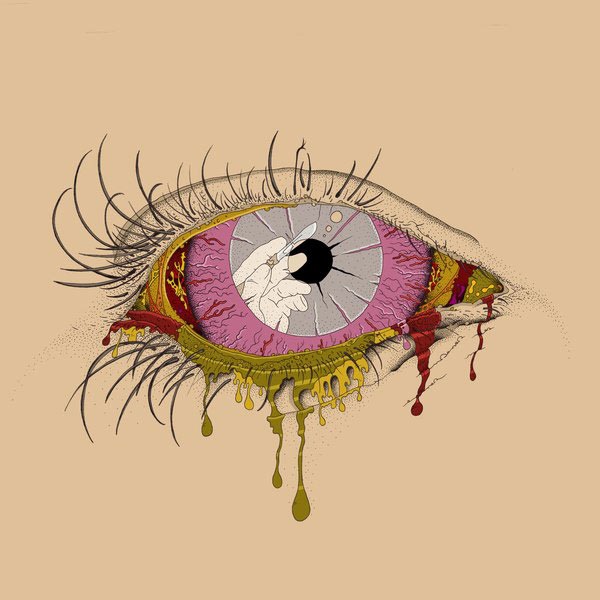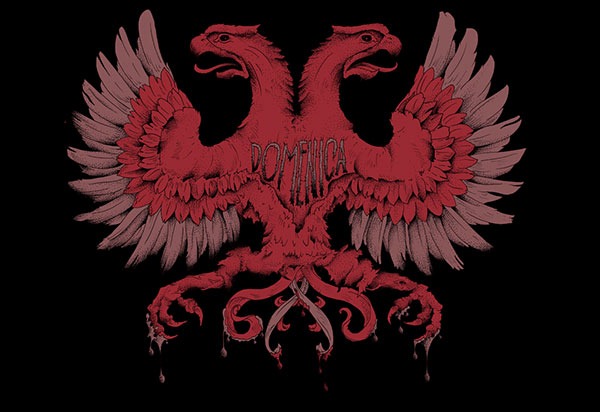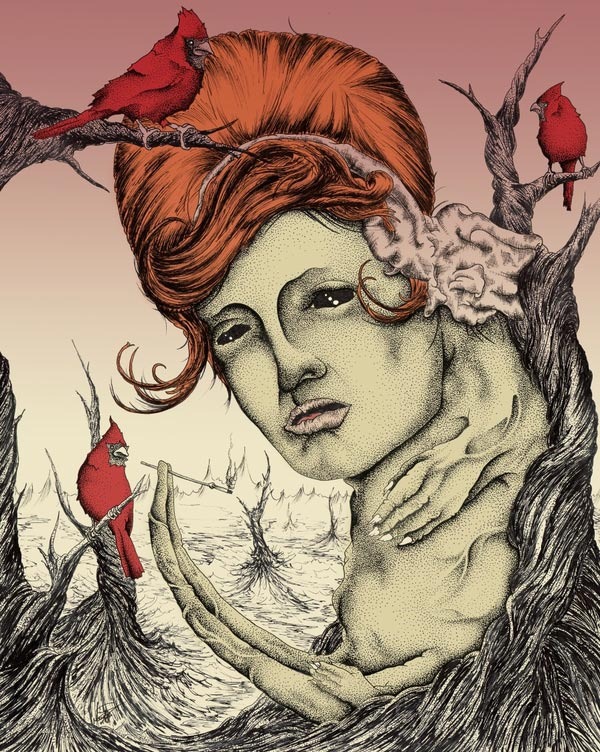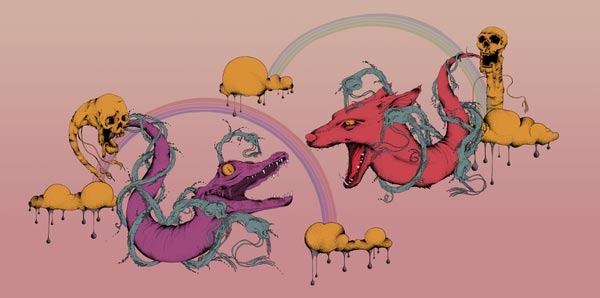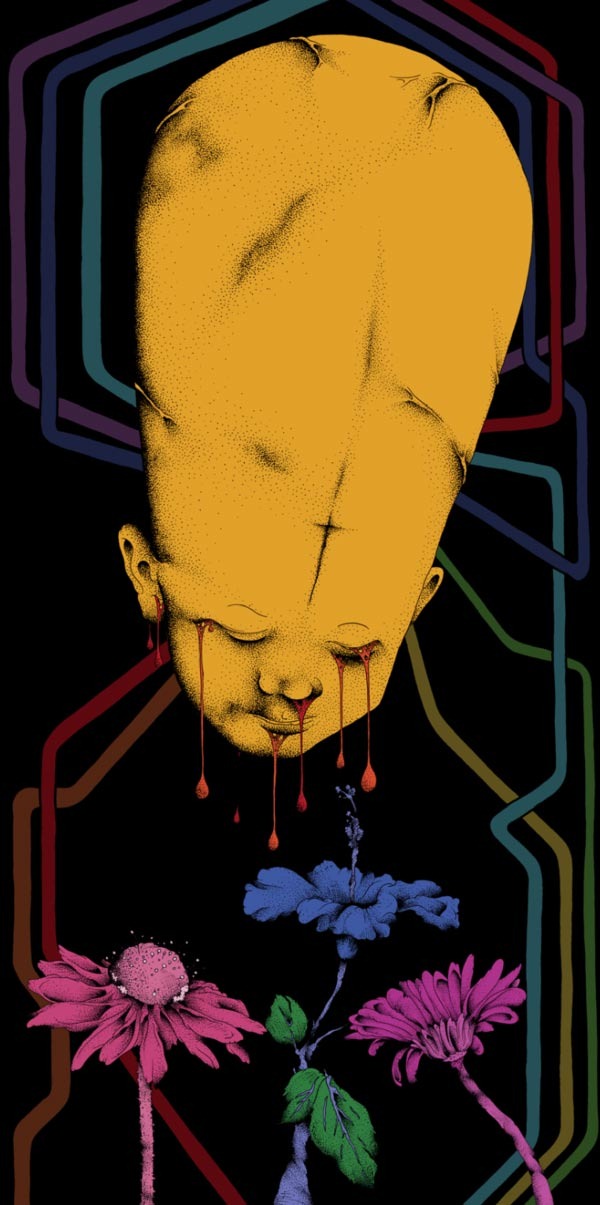 Link to "Krawll" from Matthew Wade on Vimeo.
Link to Matthew Wade's site (NSFW).