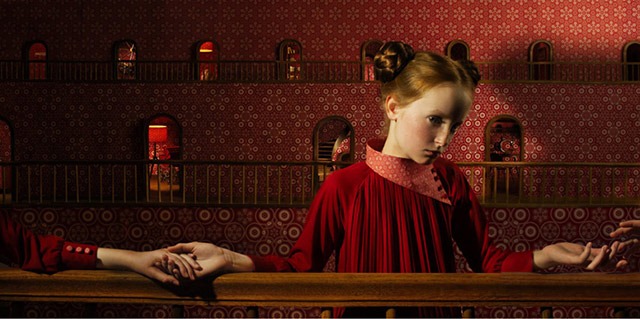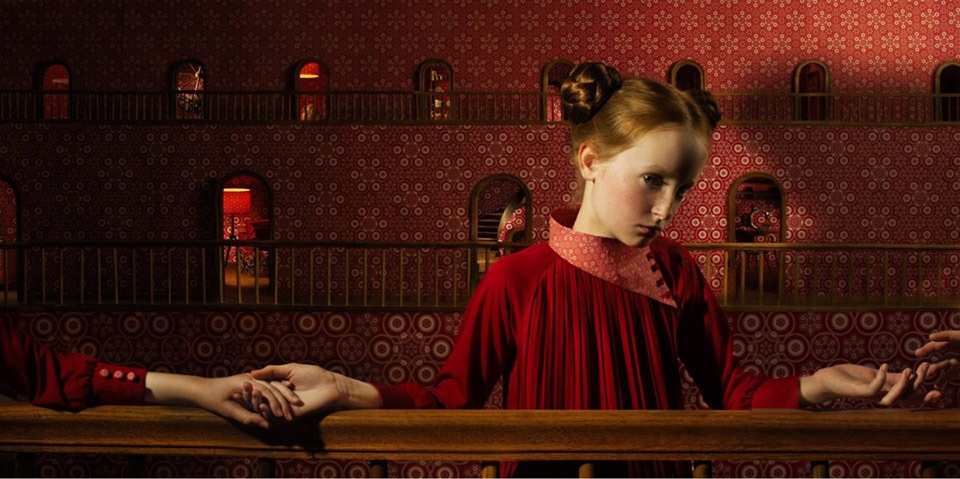 Laetitia Soulier, a French-born photographer, currently living and working in New York,  has been adjudged to be the grand prize winner of Artists Wanted's 'Exposure 2011' photography competition. A closer examination of Soulier's visually complex, yet playfully quaint worlds–painstakingly created by hand, and then lovingly photographed–are enough to convince anyone that she is quite deserving of the title.
Laetitia Soulier's photographs, articulated in series, each invite the viewer to journey through different worlds ruled by different paradigms. The Palindromes series follows a binary system, using diptych images where twins wander in symmetrical landscapes. In the Fractal Architectures series, the geometry of the wallpaper and the structure of the decor follow a fractal logic, weaving together microcosm and macrocosm. Soulier's characters, approximately eight years old, have reached the critical place between the fantastical mind and the rational mind.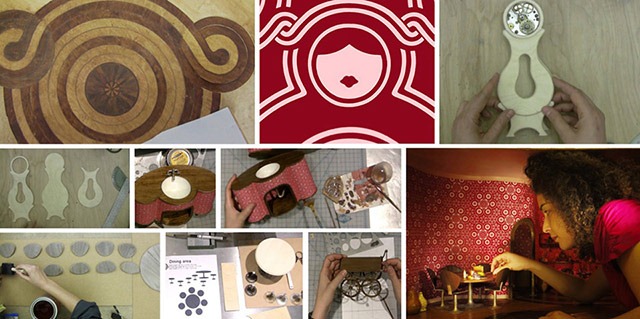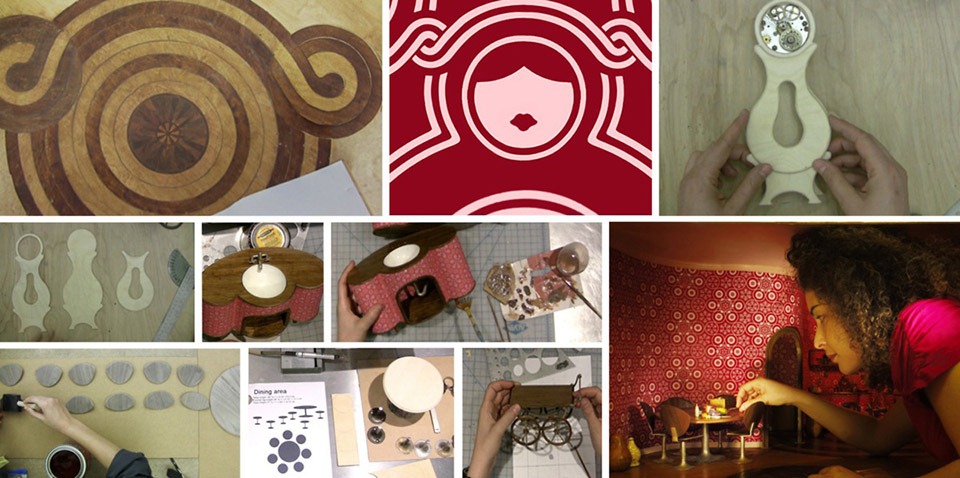 Soulier is a trained artist, having got her Masters degree from l'Ecole Nationale Superieure des Beaux Arts (l'ENSBA) in Paris, while simultaneously earning a degree in philosophy at the University of Paris Nanterre. She then studied photography and studio lighting at Les Gobelins, Ecole de l'Image, in Paris.
Her works have been exhibited at the Palais de Tokyo in Paris, the Beaux Arts de Paris, and the Musashino University in Tokyo. Soulier is now preparing for a solo show at the Aperture Foundation in New York.
Link to Laetitia Soulier's site.
Click here to see more photographs, as well as a making-of video of one of her works, after the jump.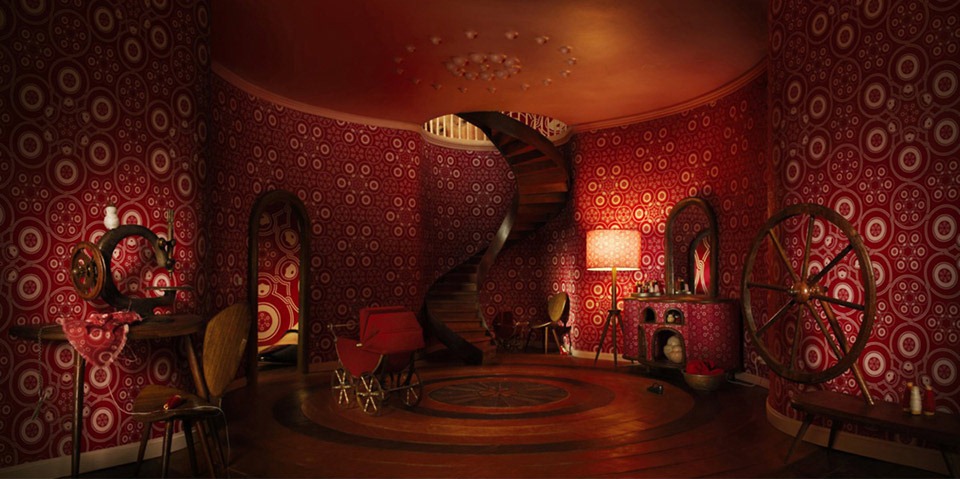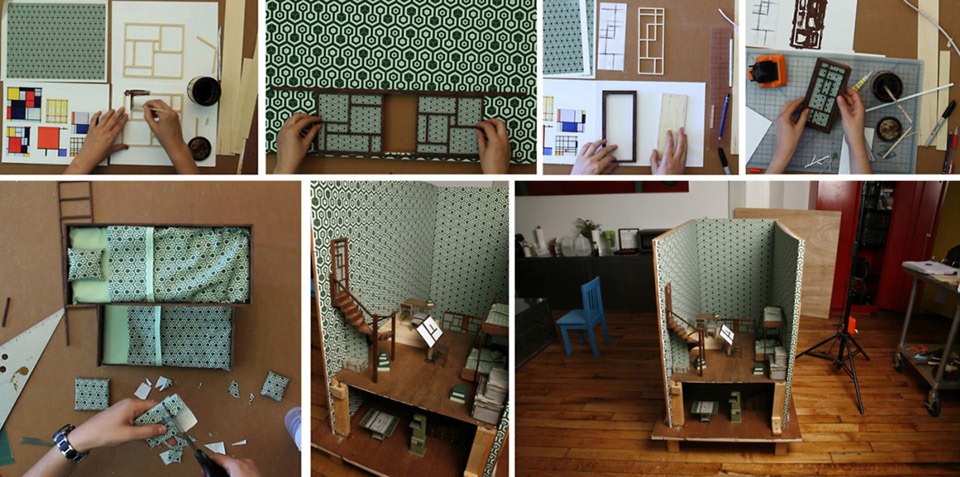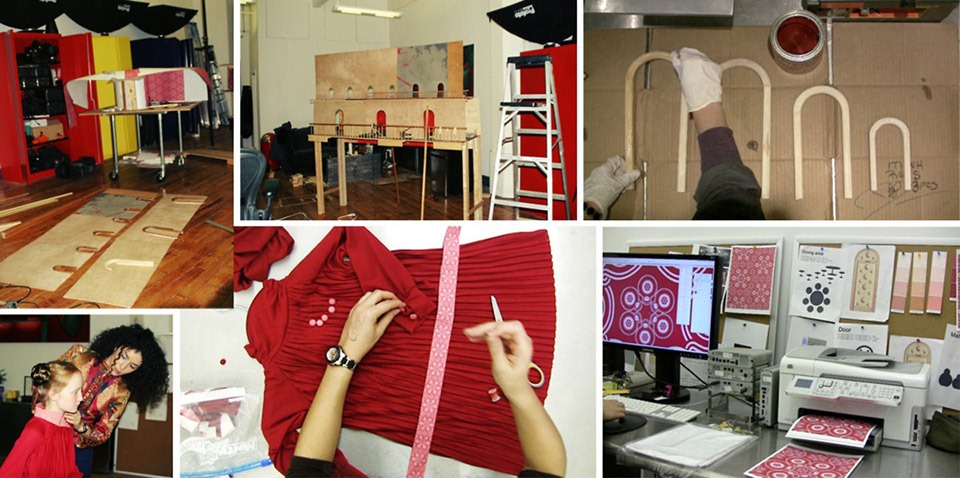 Watch a fascinating short video on the making of "The Matriochka Dolls," a part of the Fractal Architectures series.
Making of The Matriochka Dolls, short version from Laetitia Soulier on Vimeo.
Link to Laetitia Soulier's site.