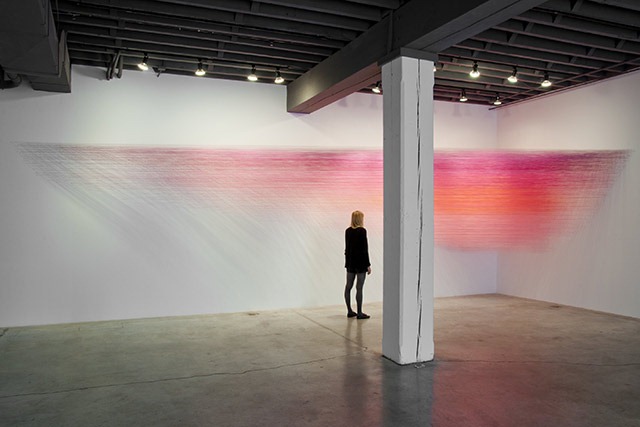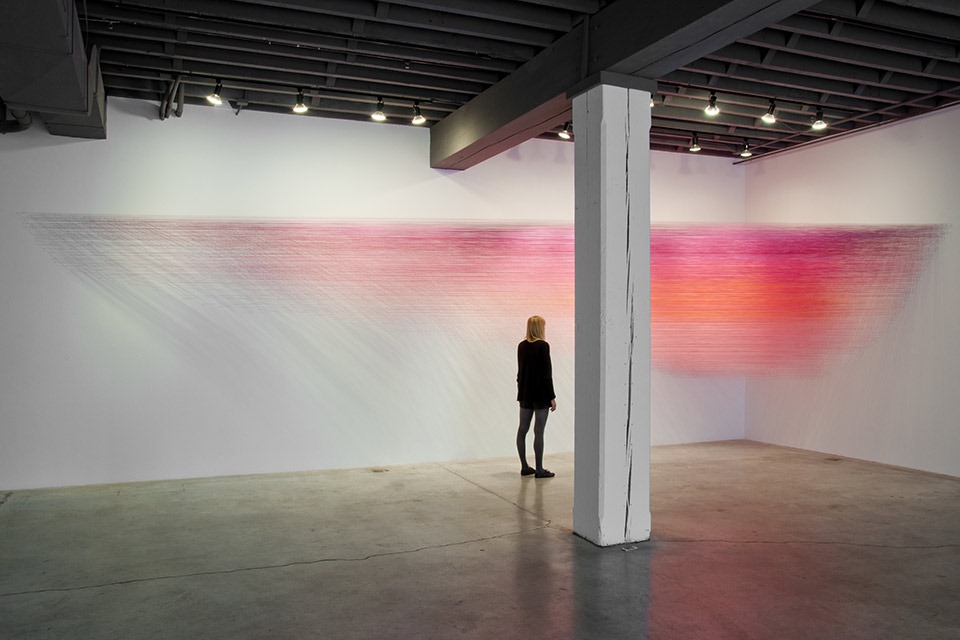 Anne Lindberg, drawn pink (2012), Egyptian cotton thread, staples, 72 x 408 x 120"
Placemakers is an ongoing art exhibition at the Bemis Center for Contemporary Arts in Omaha, which features the works of nine artists, who have been chosen for their active involvement in creating interventionist and transformative art. Working with multiple media (video, photography, installation, sculpture and digital forms), each artist brings his or her creative vision to life by occupying and re-imagining a specific site.
Curated by Hesse McGraw, the exhibition includes seven new commissions, and spans 12,000 square feet of the Bemis Center's first floor, even extending beyond the interior of the gallery.
Visit the Bemis Center for Contemporary Arts website for more details.
Click here to check out some must-see images from the show, after the jump.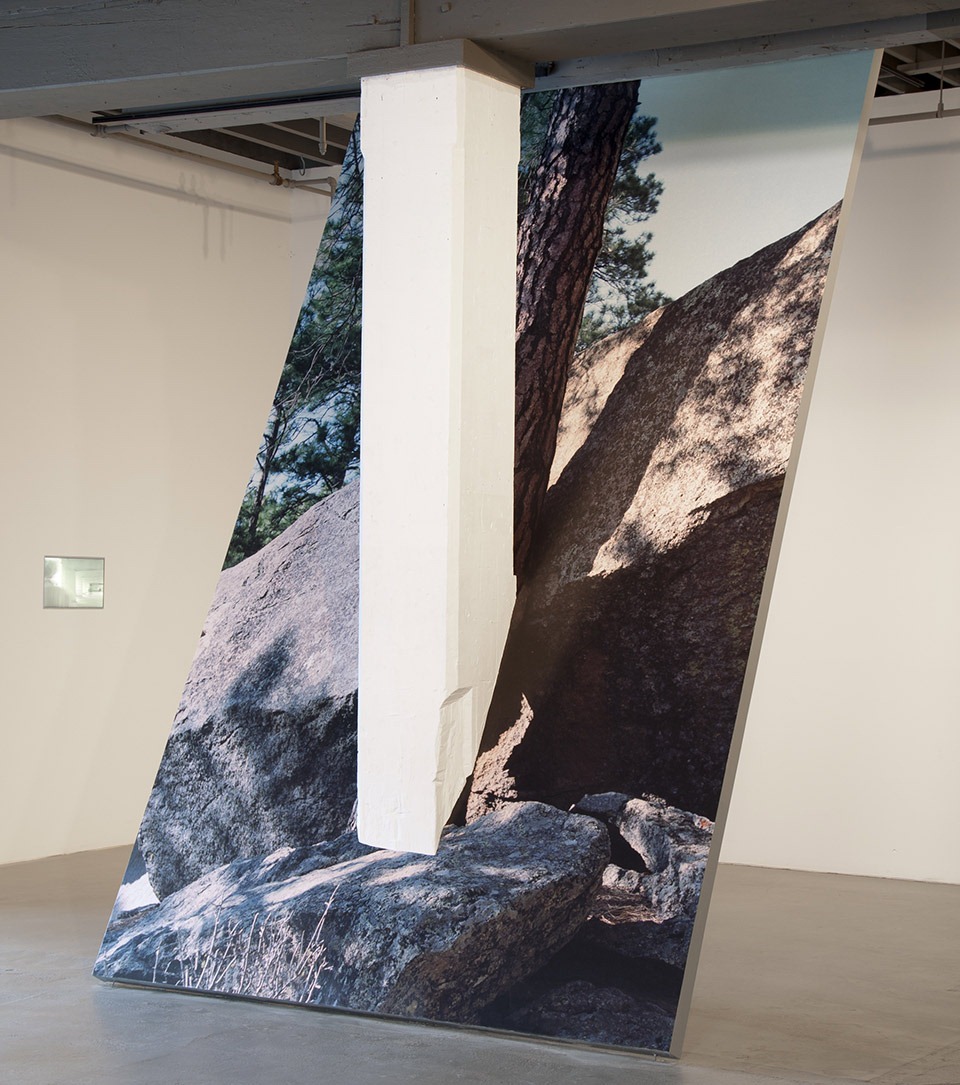 Letha Wilson, Ghost of a Tree (2011), Digital print on vinyl, drywall, wood, paint, gallery column, 152.5 x 96 x 72"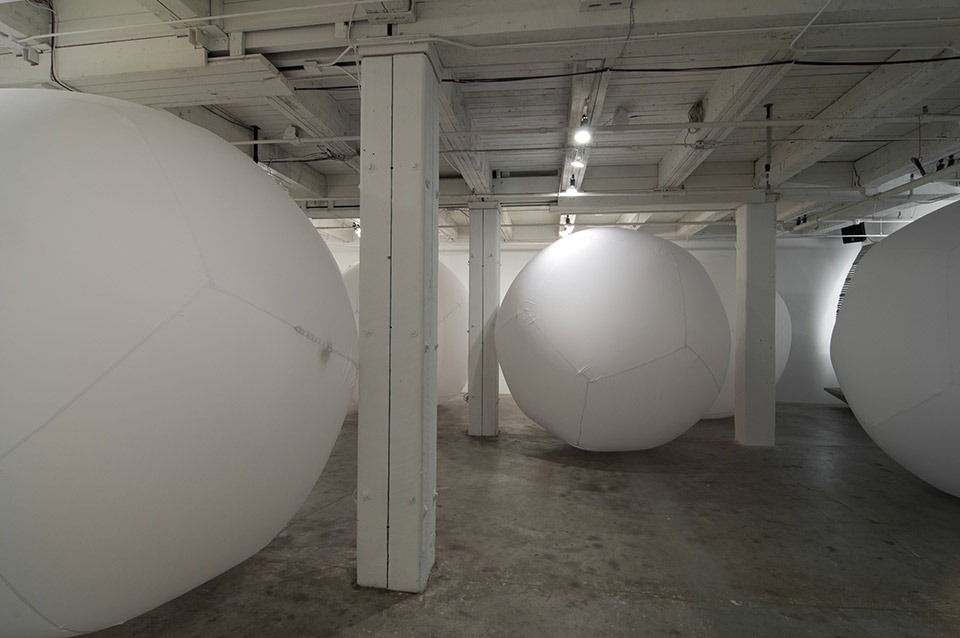 Quynh Vantu, Squeeze (2012), fabric, weather balloons, (9) 132" diameter spheres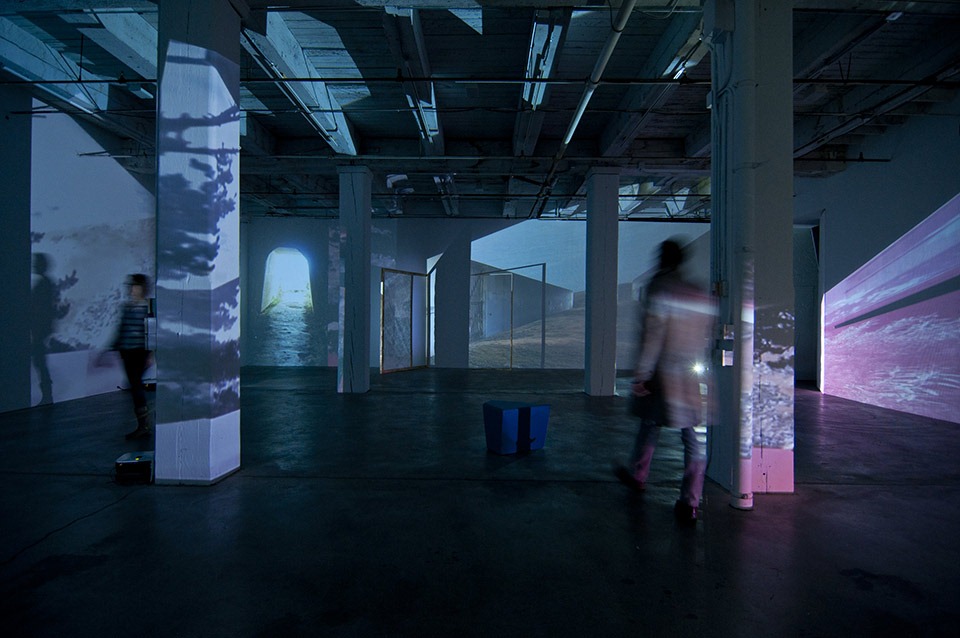 Cybele Lyle, Untitled (Shifting Space) (2011), Video and digital slide projection, projectors, wood, Tyvek, the room itself, dimensions variable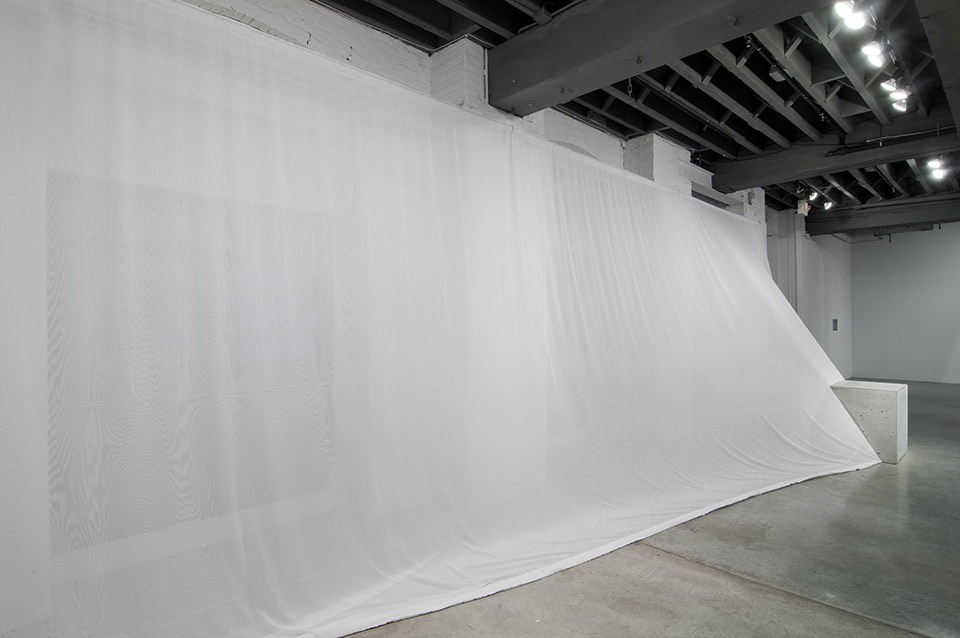 Zach Rockhill, Solar Void (2011), Concrete, voile, steel pipe and fitting, 132 x 405 x 90"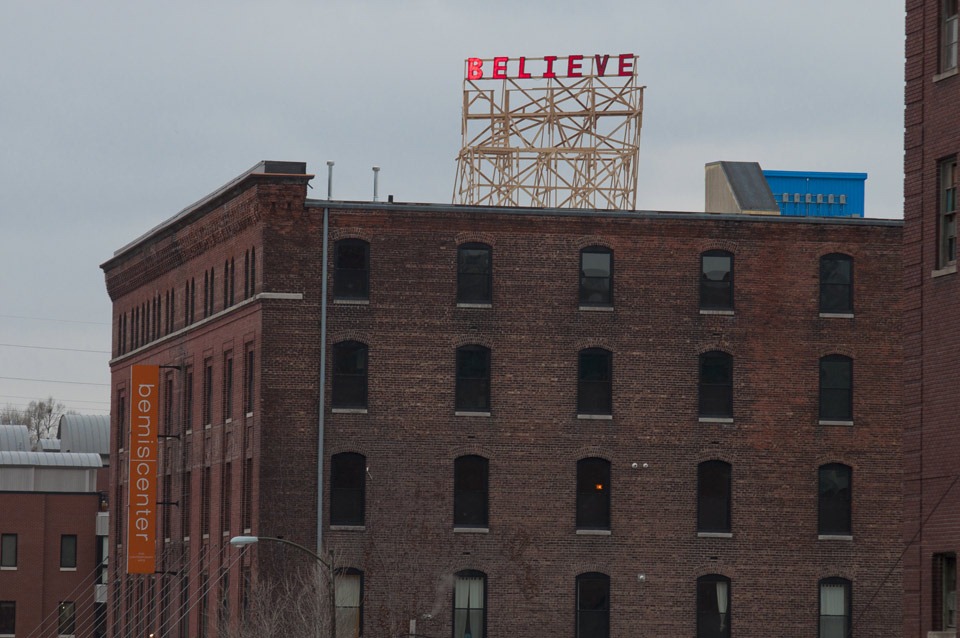 Jason Manley, Suspending Belief (2012), Wood, steel, LED lighting, Dimensions variable
Quynh Vantu, Courtesy Hallway | Doors (2012), Doors, double acting spring hinges, wood, Plexiglas, 96 x 48 x 384
Link to the Bemis Center for Contemporary Arts website.