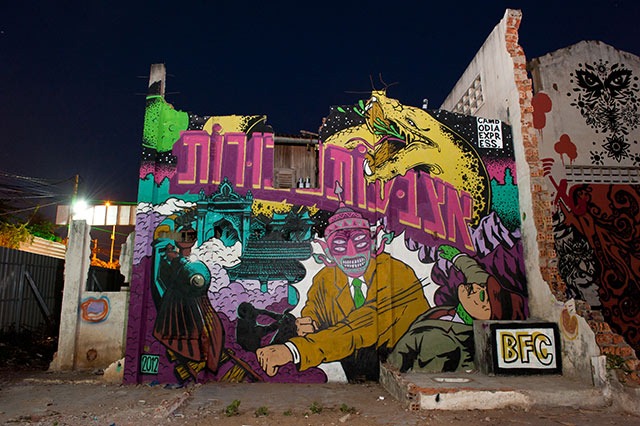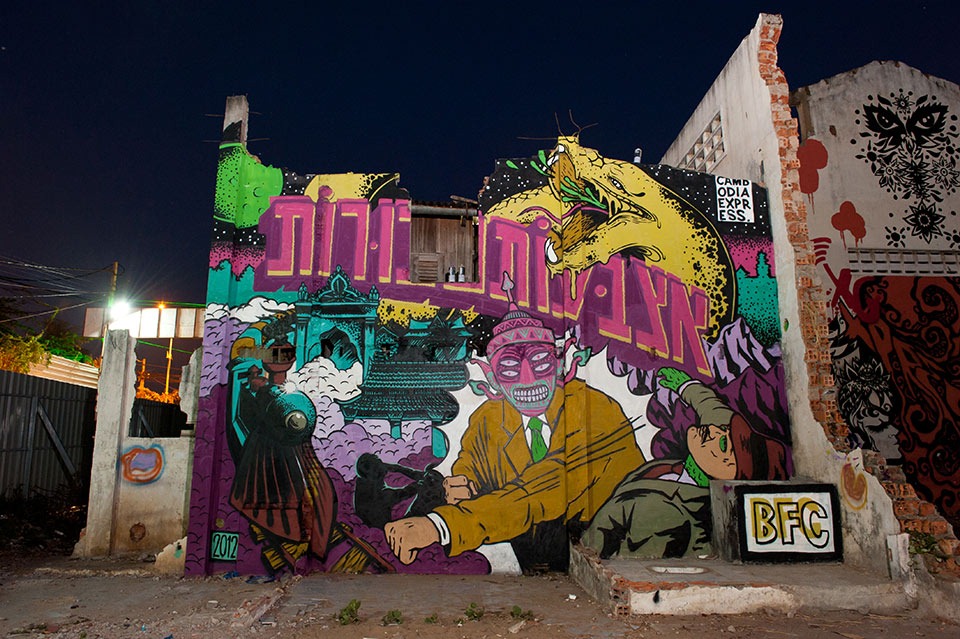 A few weeks ago, some of Phnom Penh's city's hottest emerging artists (including Em Riem), collaborated with Broken Fingaz, the pioneering Israeli graffiti crew, to create these amazing artworks at the Tiger Translate music and art festival.
The artists worked over a 4 day period to create 2 mobile pieces of art, apart from permanent wall murals. One was an 8m canvas that would tour bars across Phnom Penh, and the other was a traffic-stopping car that is currently roaming the streets of the city.
Click here to check out some must-see photographs of the pieces, after the jump.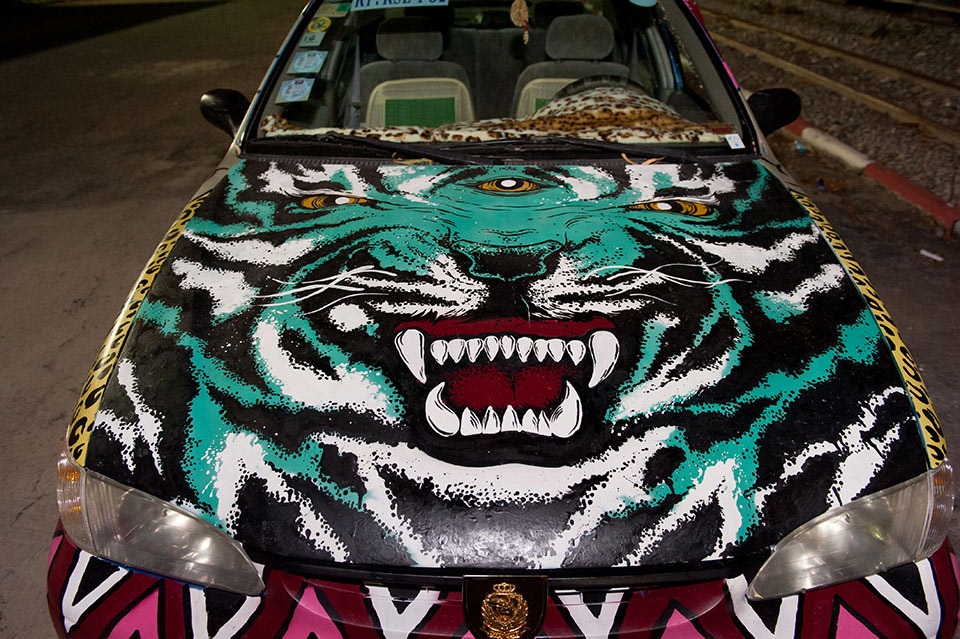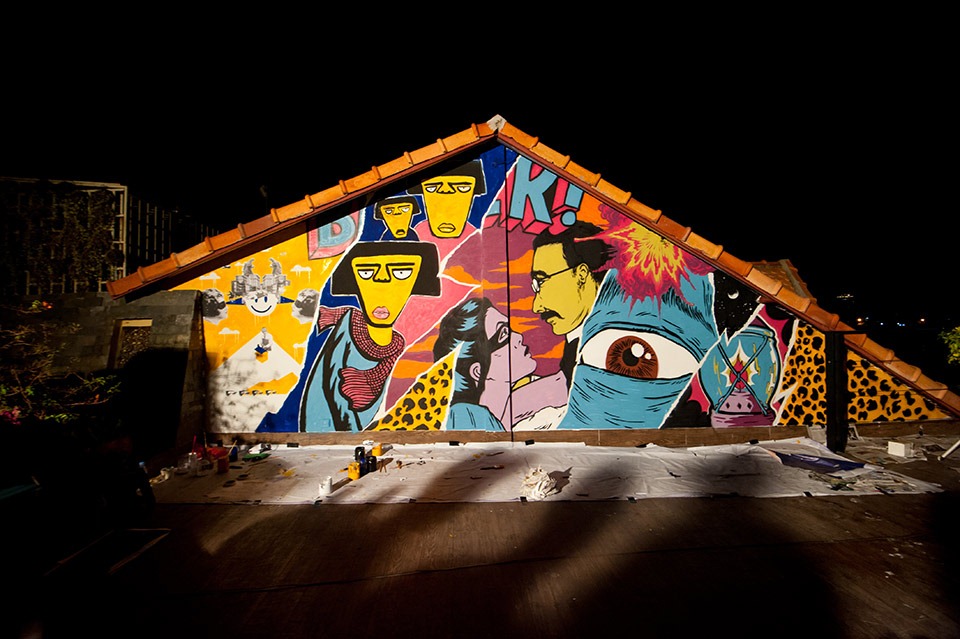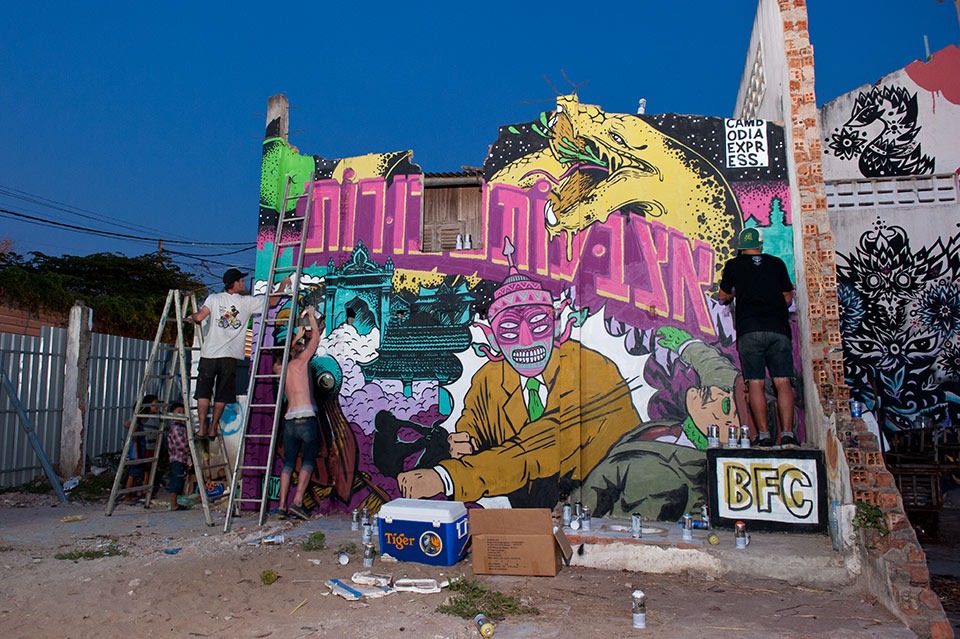 Link to Tiger Translate.