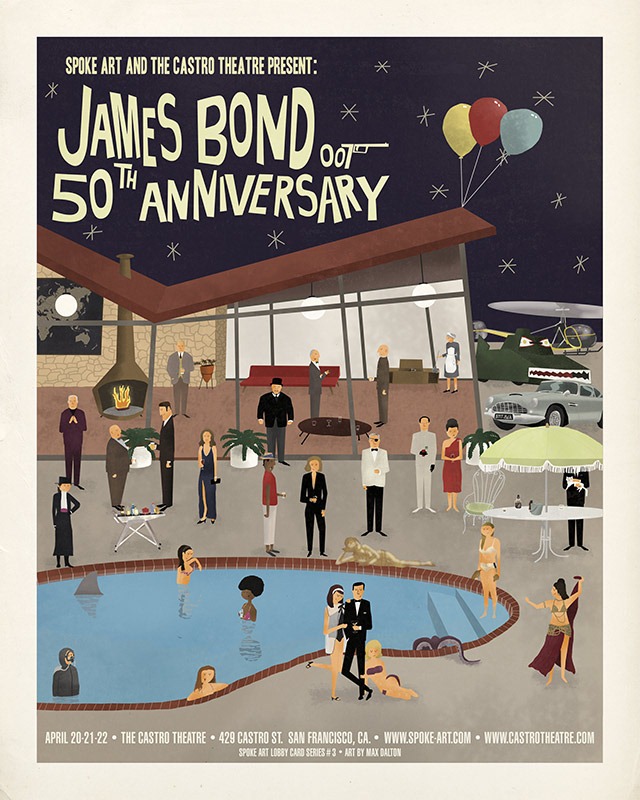 James Bond, one of cinema's most enduring characters, has been thwarting diabolical megalomaniacs and romancing femme fatales on screen for fifty years now. To commemorate the 50th anniversary of the super spy's films, Spoke Art will be releasing two brand new prints by artist Max Dalton at the Castro Theatre in San Francisco.
The theater will screen eight classic Bond films all weekend long (Friday to Sunday), and attendees of the evening screenings will get the first opportunity to purchase these limited edition prints. The prints will be made available online on the Spoke Art website on Monday, April 23rd.
The 18" x 24" giclee prints are hand numbered, and will be limited to a run of only 250.
Hit the jump to see more images.