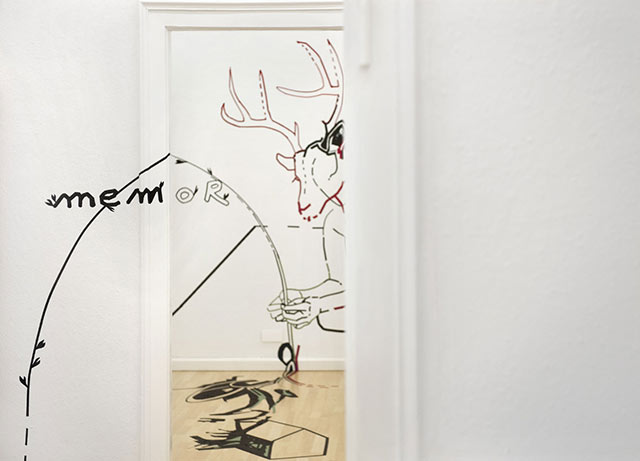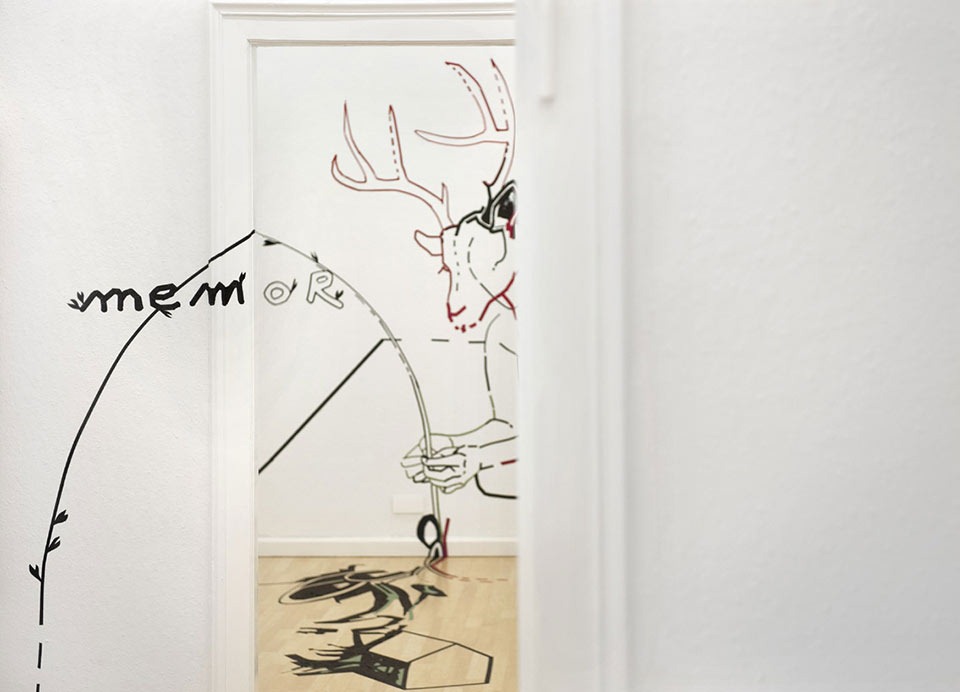 Joerg Mandernach's wonderful tape-art installation "Memor – Mutabor" (meaning "Remember – I will be changed" in Latin) was created for the 'memory-mash-motel-room' exhibition at the Anja Rumig gallery, in Stuttgart, Germany.
The title of the exhibit alludes to "The Caliph Stork," a quaint fairy tale of human-animal transformation by William Hauff.
Link to Joerg Mandernach's site.
Hit the jump to see more images and a video of the installation.
Click here to continue reading the post.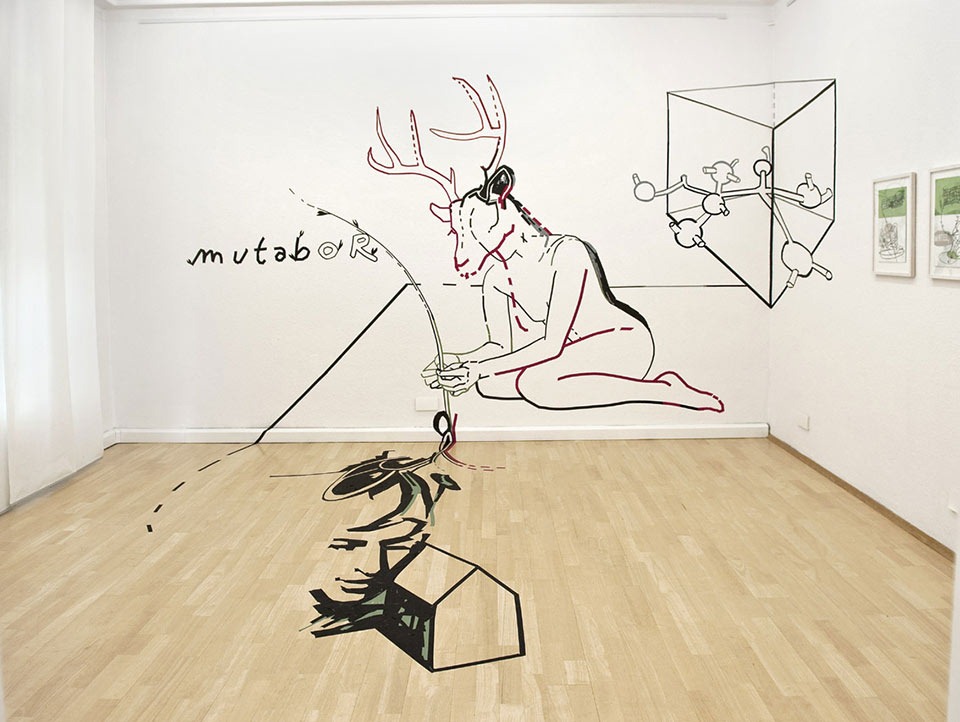 Watch this video to see how the installation transforms itself, depending on the angle at which the viewer observes it from.