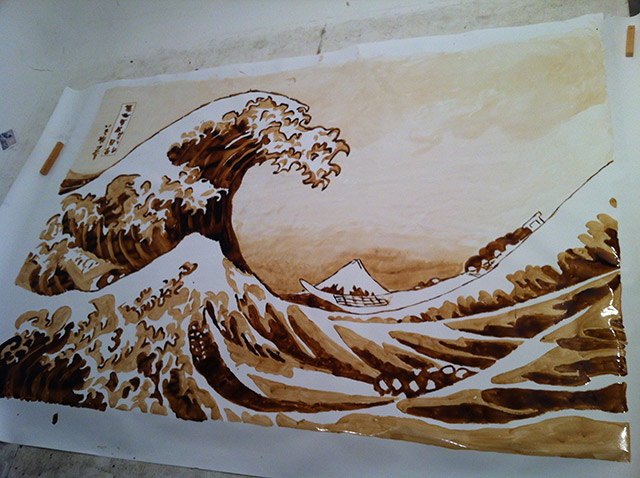 Watch artist Phil Hansen paint a huge copy of Hokusai's "The Great Wave," using nothing but Coca Cola as an artistic medium.
If you are interested in making a mini 'coke' copy of the famous painting, you can download the free template on Phil's site. Do check out his other webisodes here, which will show you how to make fun and arty projects using a variety of materials and techniques.
Link to the video on Youtube.