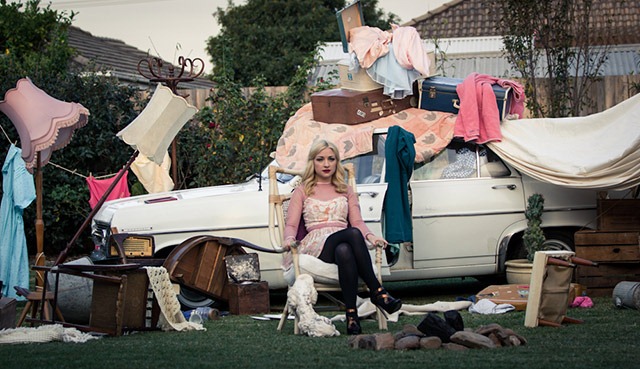 The music video for Australian artist Kate Miller-Heidke's single, "I'll Change Your Mind" starts out innocently enough, but it soon descends into darker territory. A stalker, played in the video by the artist herself, wants nothing more than to be loved by the unwilling object of her affection. Spurned repeatedly, she finally decides to freely offer her heart to him, but not in the way you or I could ever imagine.
The video has been directed by the folks at Oh Yeah Wow, a creative production studio based in Victoria, Australia. For quite some time now, Oh Yeah Wow have been constantly creating a whole lot of edgy, but brilliant stuff. With this video, they have managed to inject subversive, black humor into what is essentially a sweet and upbeat pop song.
As this video contains some scenes of extreme violence, I wouldn't recommend watching it if you are squeamish at, uh, heart.
Link to the video on Youtube.