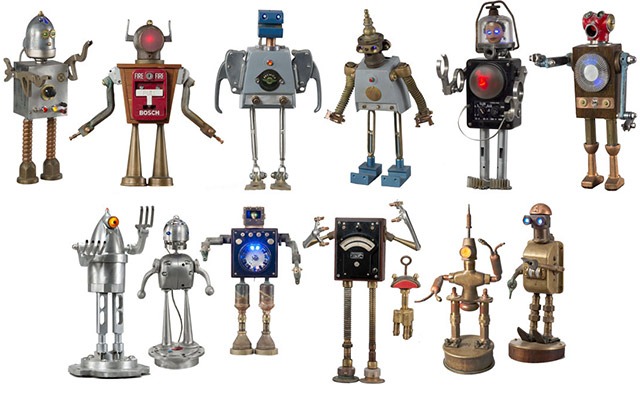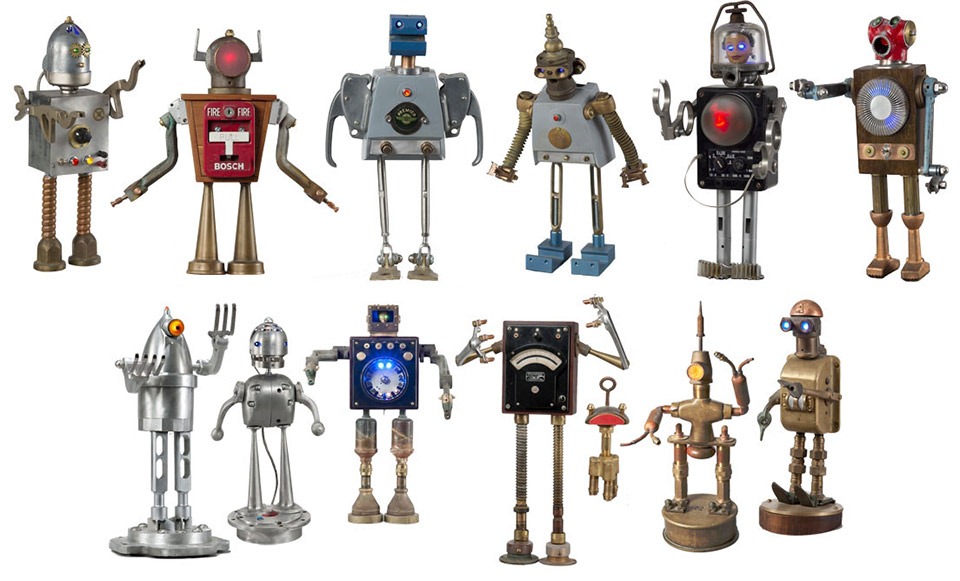 Artist Tal Avitzur makes robots. Specifically robots made of junk that no one else wants. And while his robots may not be able to clean your house, wash you car, or play minion to your evil genius, they can, however, light up.
Tal says,
I pay cash for junk that nobody else wants…old tools, scientific equipment, vintage kitchen appliances, vacuum cleaners, floor polishers, marine and auto salvage, etc… and turn them into robot night lights.
Visit his site to see more of his fantastic creations.