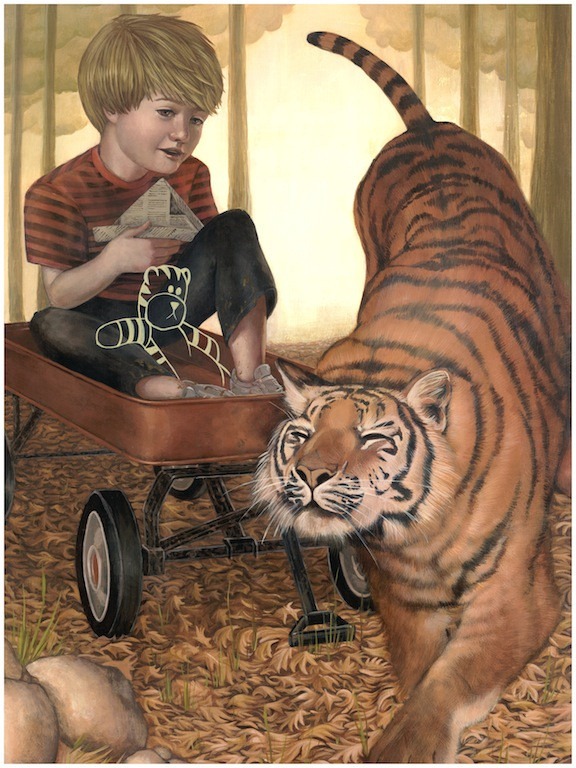 This is simply gorgeous, and all kinds of desirable!
Casey Weldon's latest art print, inspired by his childhood favorites – Calvin and Hobbes, will be released in conjunction with the opening of his solo show at Spoke Art. The attendees of the show will be the first to get a chance to lay their hands on 20 signed and numbered giclee prints, and any remaining copies will be made available for online purchase on Monday, June 11th, 2012.
Visit Spoke Art's site for more details.