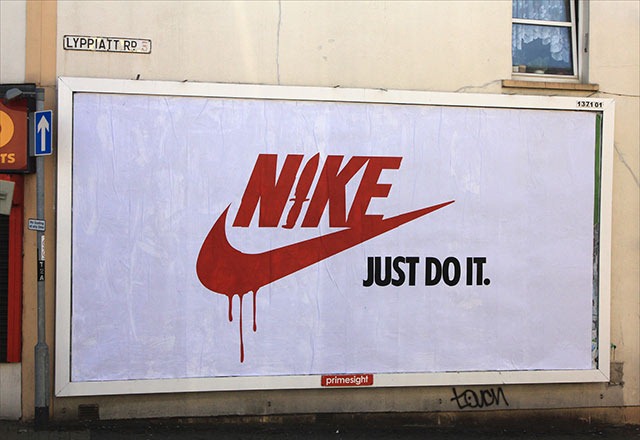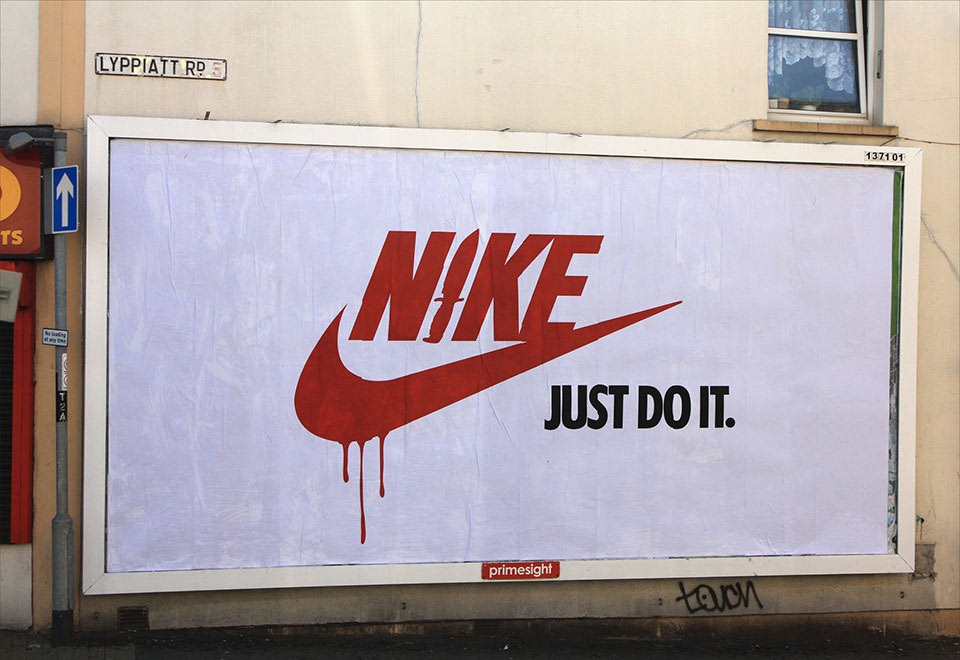 The 'Brandalism Project' is the largest subvertising campaign in the history of the UK. Subvertising is the art of creating parodies of commercial or political advertising, often using brutal satire to drive home a point. 24 prominent street artists joined forces to hijack outdoor billboards across the UK, in this subvertising campaign said to the world's first international collaborative effort.
The project was an artistic protest challenging the strict and overbearing enforcement of branding regulations for the upcoming London 2012 Olympic Games.
Snip from the description of the project:
The artists have collaborated to challenge the destructive role of the advertising industry in a range of social issues including debt, the environment [2], body image [3], consumerism, cultural values and last summer's riots.[4] Organisations from arts, academic, third sector and activist networks have provided research and reports that have formed the basis for the artists responses. The artists have also responded to government reports on the 2011 Riots and recent think tank reports that have opened the ethical debate regarding advertising and its detrimental impact on our cultural values.
The project includes the works of artists like Ron English, Robert Montgomery, Broken Fingaz, Know Hope, and Banksy collaborator Paul Insect, which were installed by a team of guerilla artists a fortnight before the London 2012 Olympic Games. The campaign saw 35 works installed in Leeds, Manchester, Birmingham, Bristol and London.
Check out more images after the jump.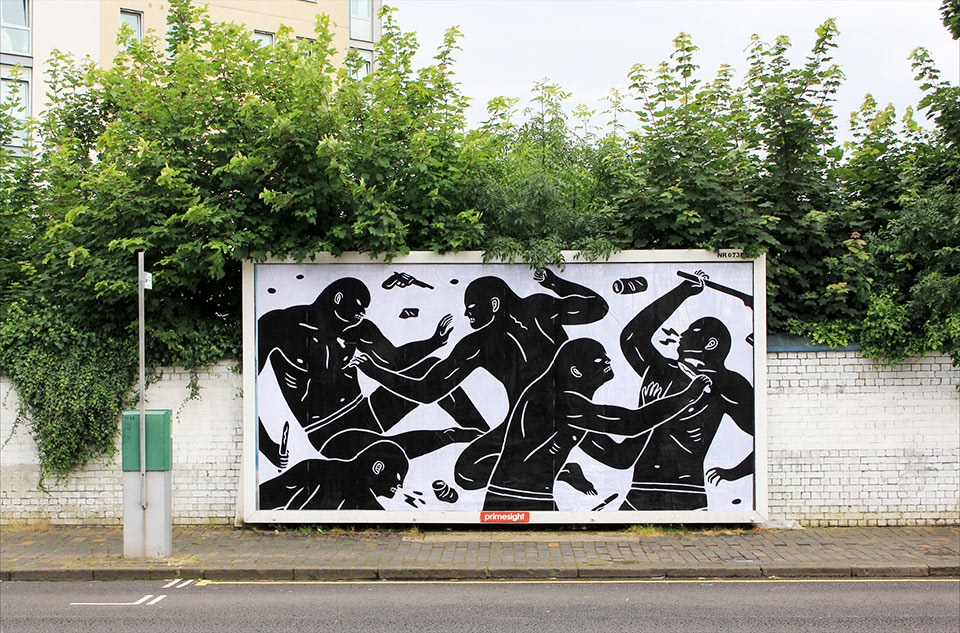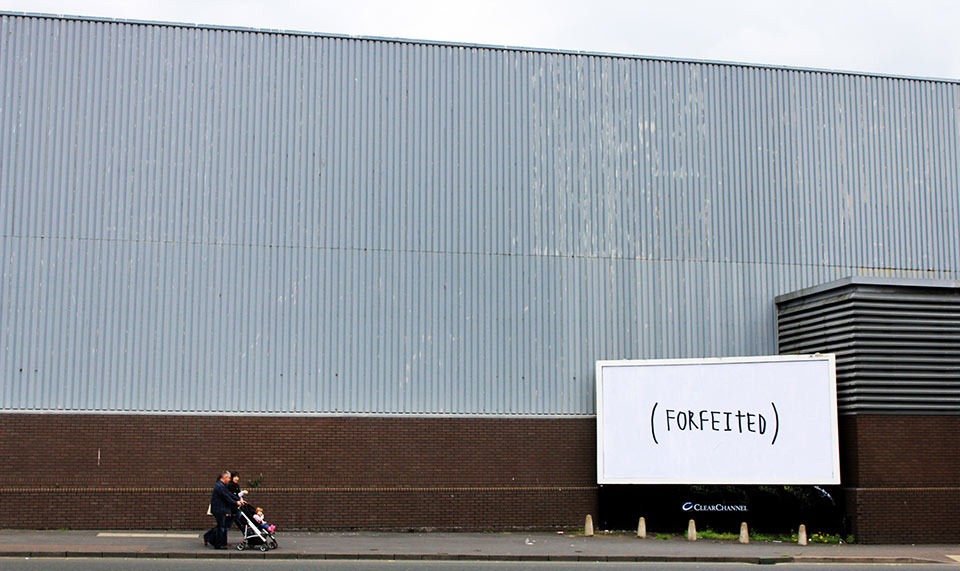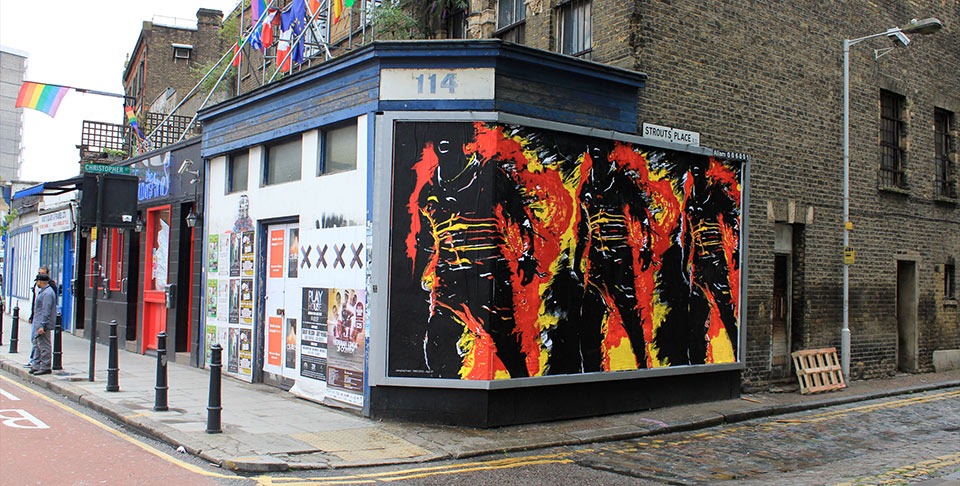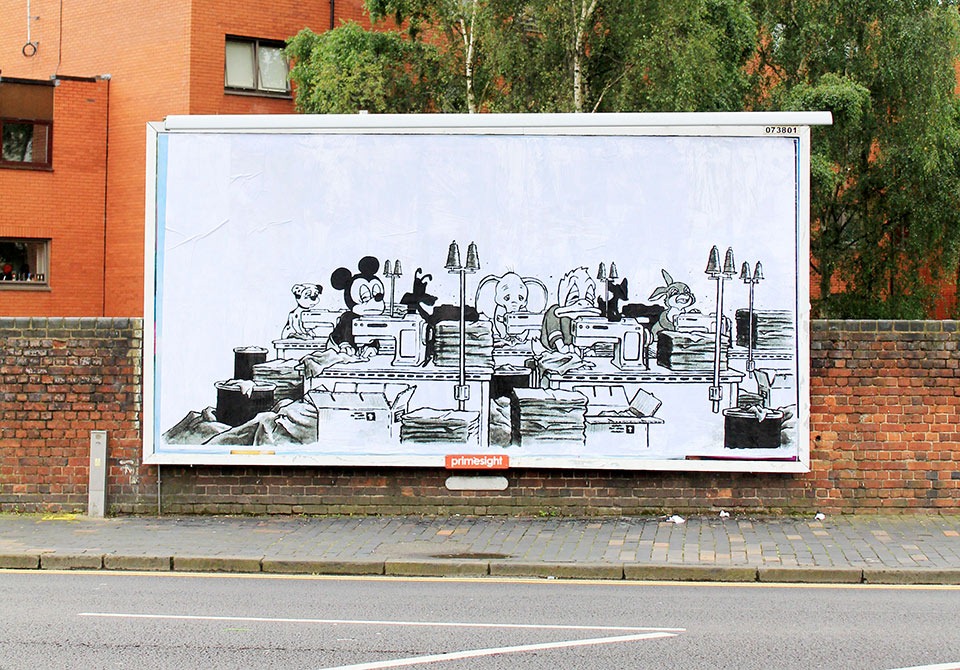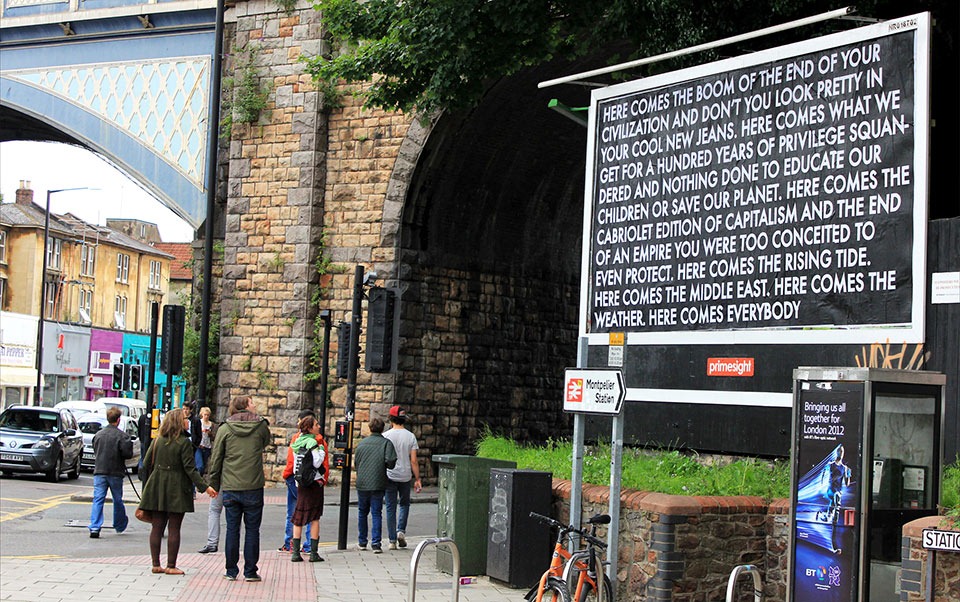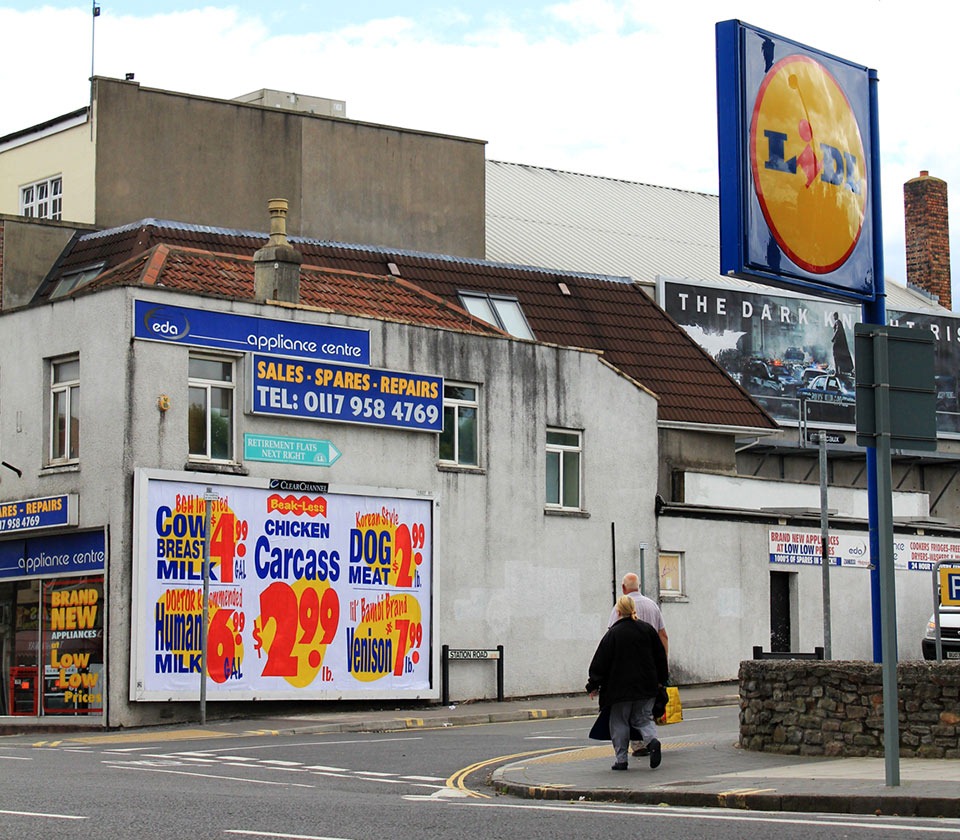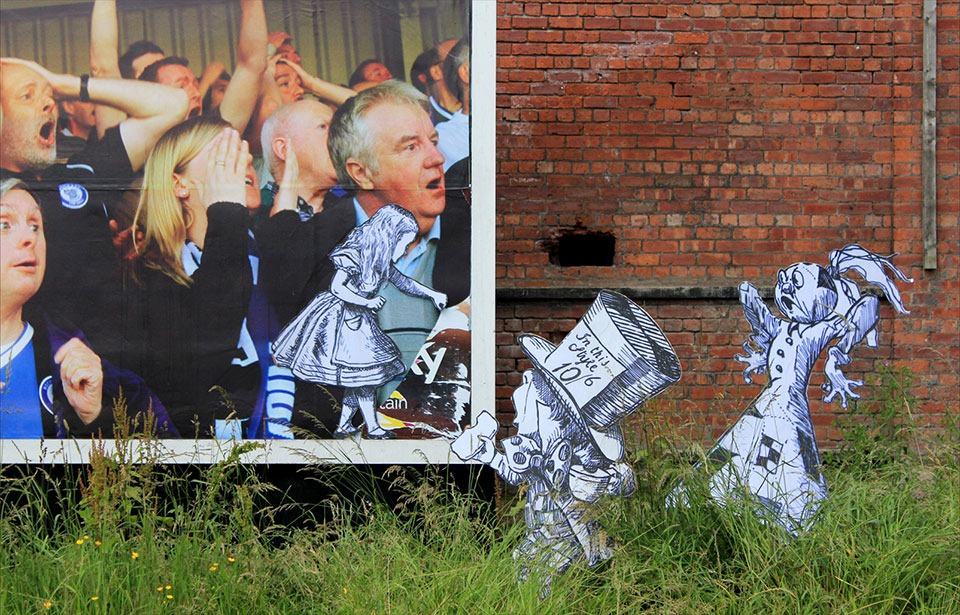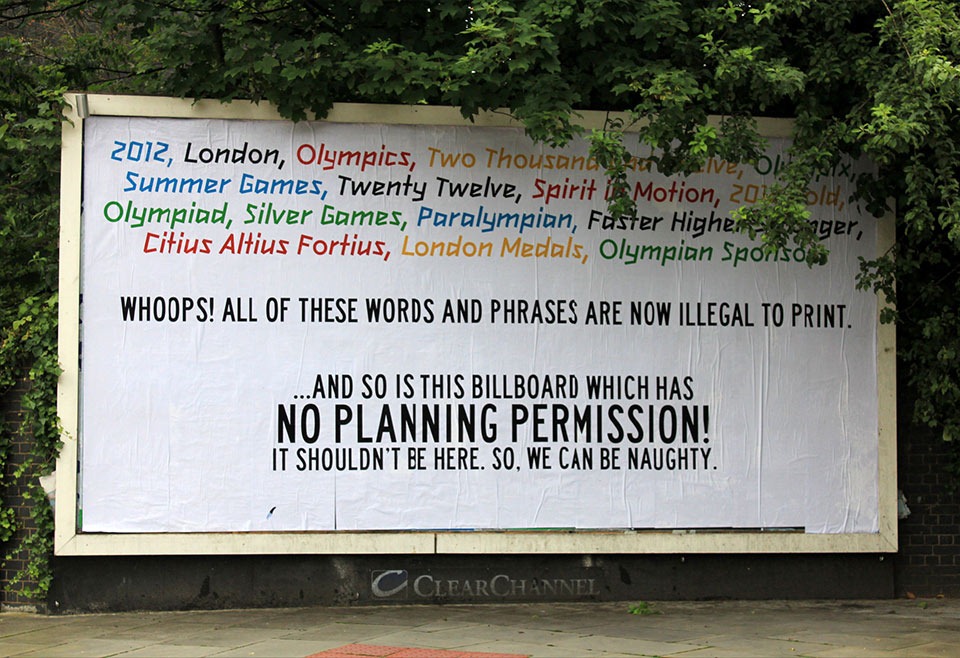 Many more artworks can be see on the Brandalism site.