Che may have been a socialist revolutionary, but his iconic photograph has become a much commercialized pop culture fixture. Artist Phil Hansen wanted to make the image into something even more replicable, but gritty. Hansen put together this short video to show how he created a Che stencil, and used nothing more than his feet dipped in a bucket of mud to make the final image.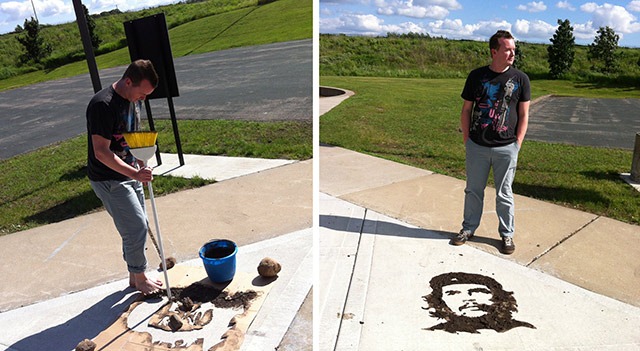 Hansen says that once the stencil is made, the image takes only 5-10 minutes to be imprinted on a sidewalk.
The ephemeral nature of this work is quite the juxtaposition to the image of Che. There is certainly a lot to be said about how the perception of Che is viewed in different cultures. Making the picture with mud opens discussions from any perspective.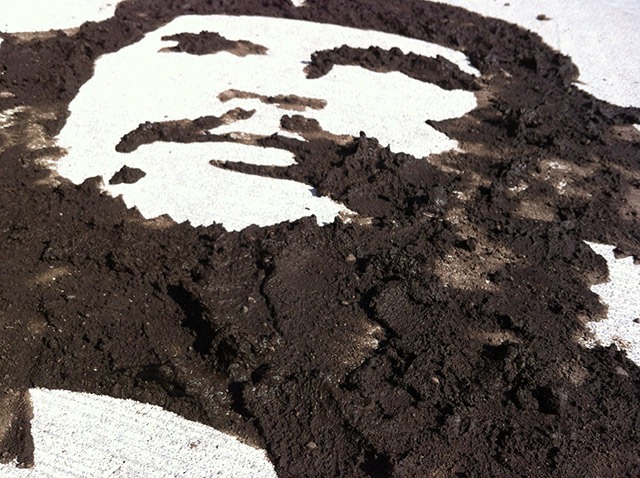 This project is part of PITW, Hansen's initiative to inspire creativity in people by showing them how to make cool stuff using a variety of processes and materials.