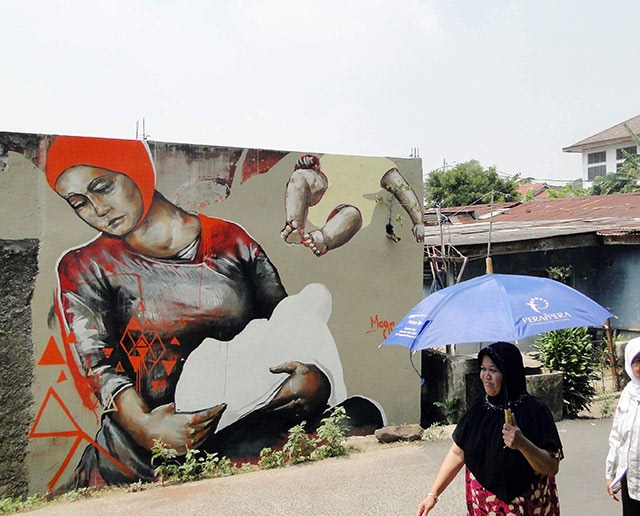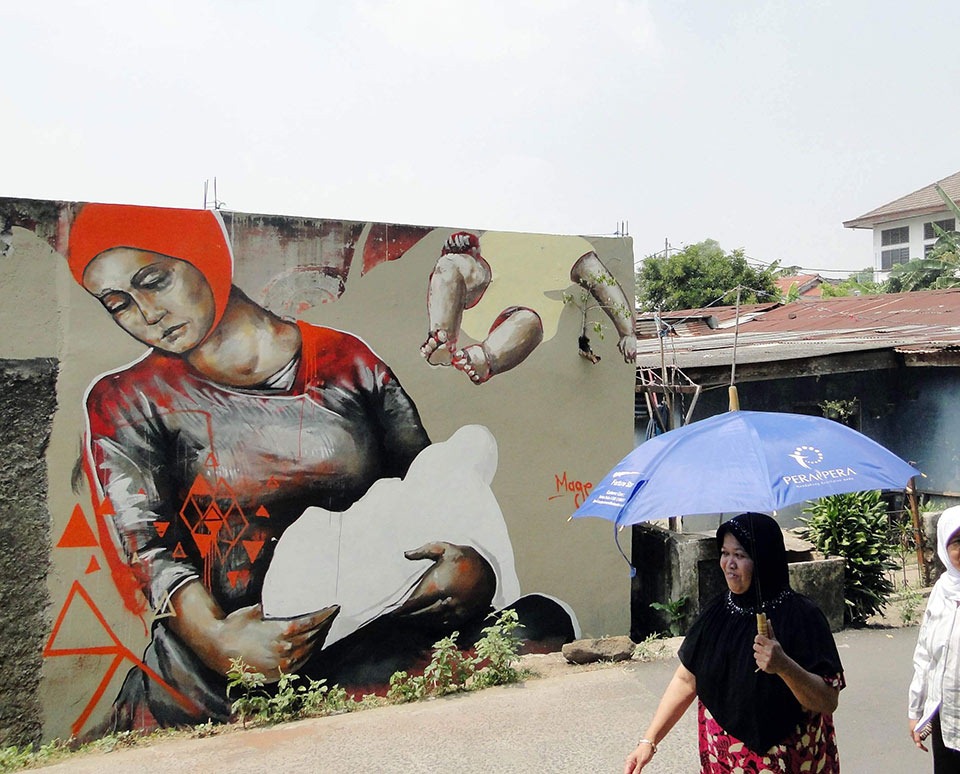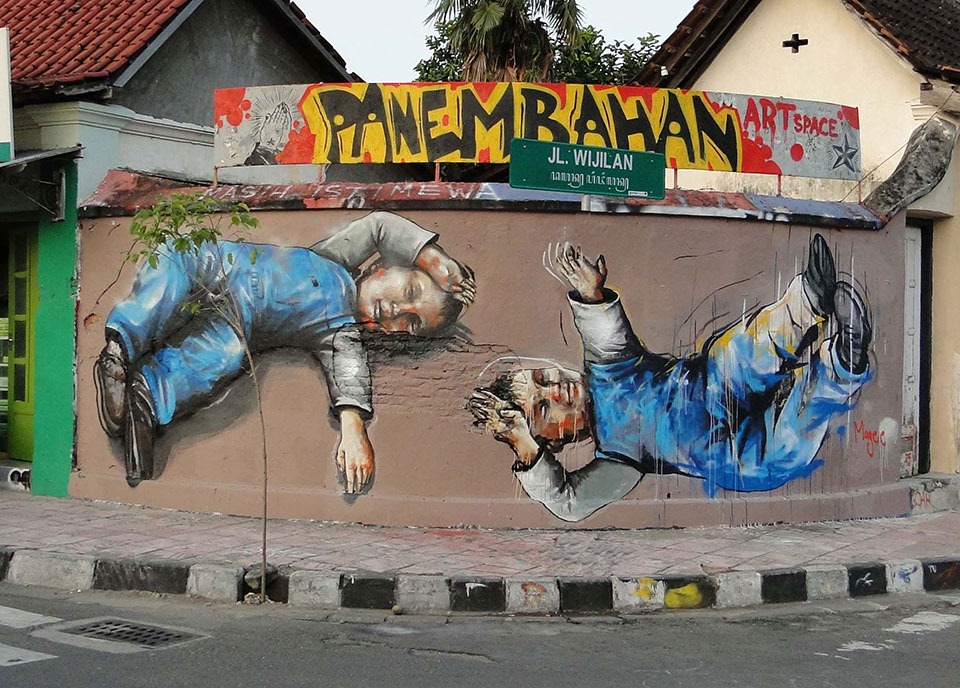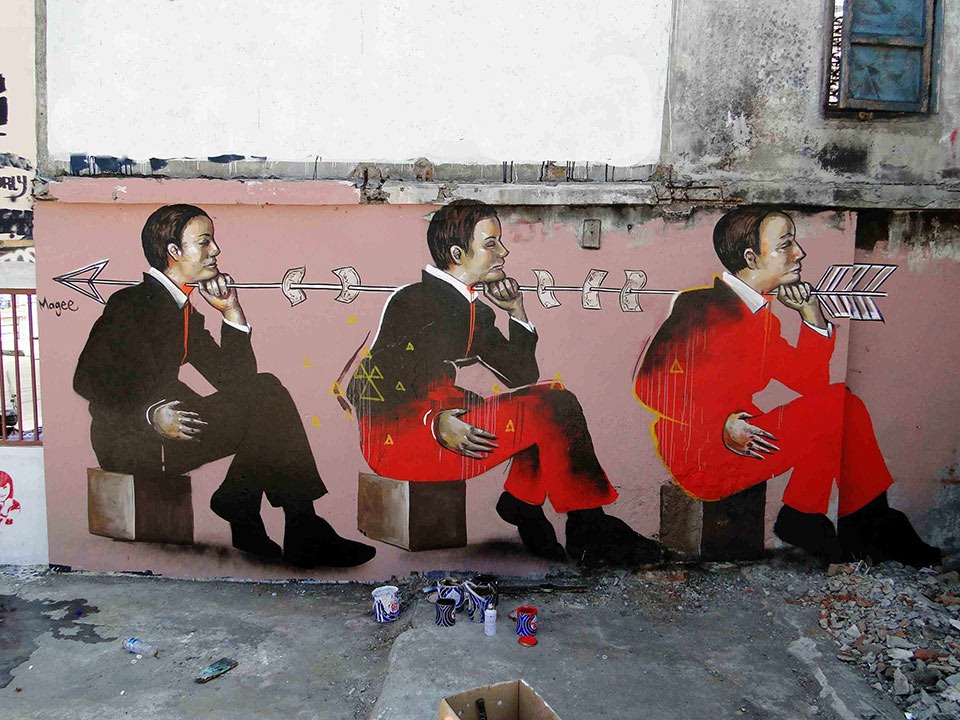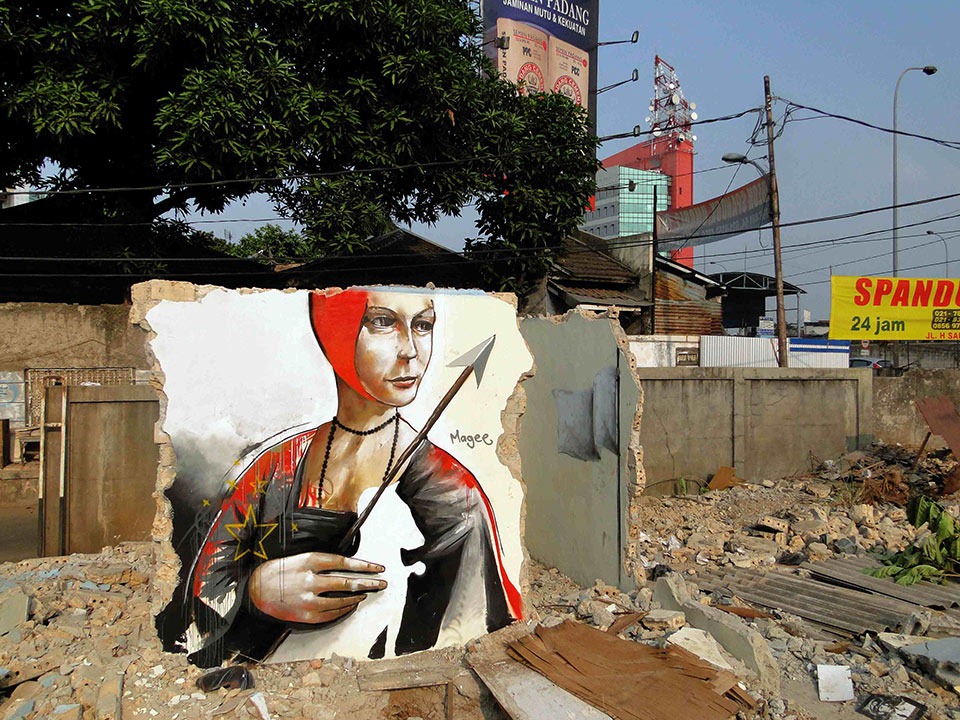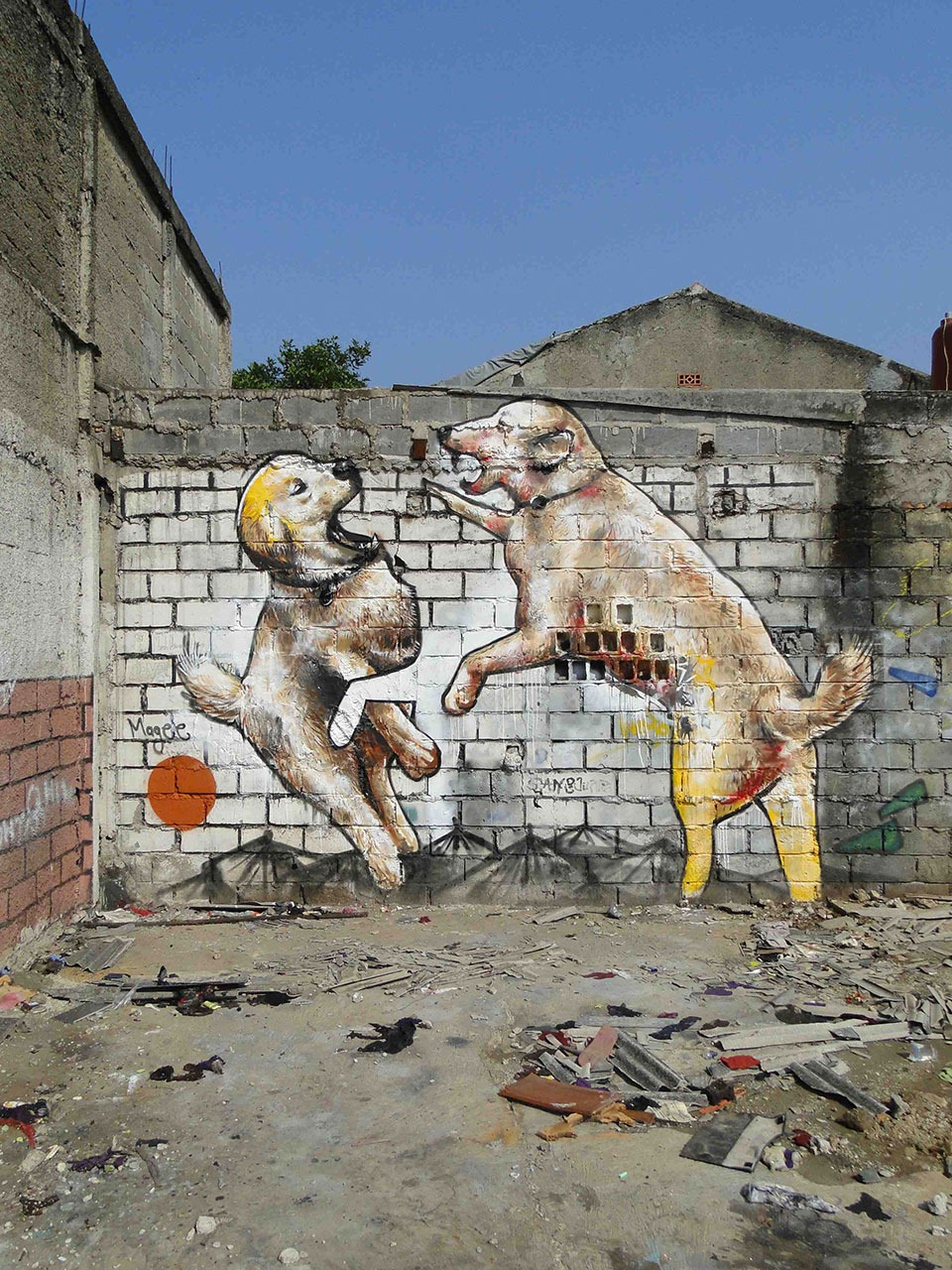 One of the things I really enjoy about blogging is that I get to discover and come across some really cool art, made by some of the most talented, upcoming artists from around the world.
Take for example, these new works created by Brisbane-based street artist, Fintan Magee, in Indonesia. Fintan had the opportunity to visit the country to finish a 2 week residency at ISAD studios in Gardu house gallery in Jakarta. Having also visited the city of Yogyakarta, he says that the street and graffiti art scene in Indonesia is really starting to flourish.
Visit his website and Flickr photostream to see more of his art.

Hit the jump to see more images.