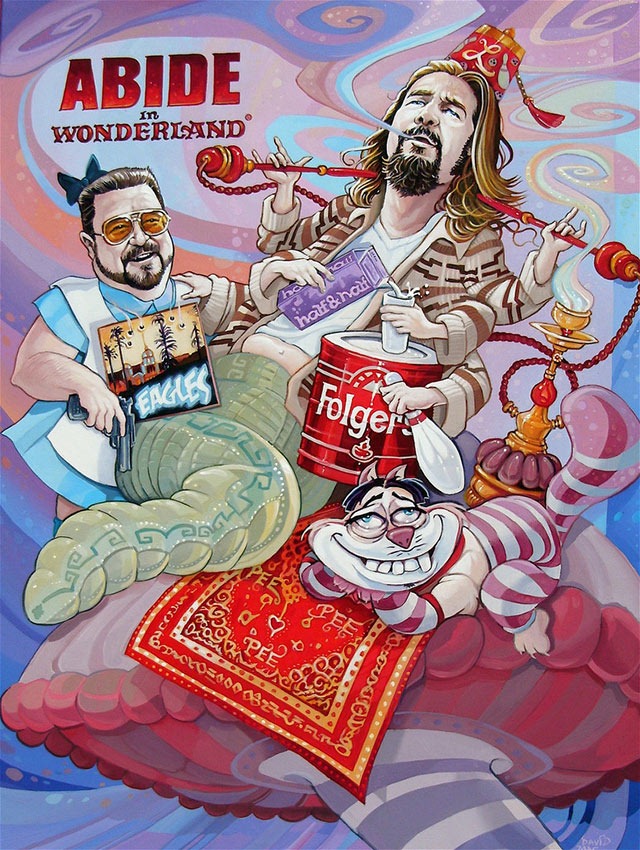 The San Francisco-based Spoke Art Gallery is releasing 100 giclee prints of Dave MacDowell's "Abide in Wonderland" painting on their site today.
As you can see, MacDowell's painting is a wonderfully-apt reimagining of The Dude and his friends (from the "The Big Lebowski" movie) as characters from Lewis Carroll's most famous story. The artist has embellished the piece with some clever nods and winks to some of the themes and sequences in the movie, by using the movie's props to great effect. Look closely, and in the middle of the smoky haze you will find the Eagles record, the Folger's can, and the infamous rug with pee all over it.
The 18" x 24" prints will come signed and numbered by the artist, and will be limited to a run of 100. The prints will be made available today at 1PM PST, at Spoke Art's online store.