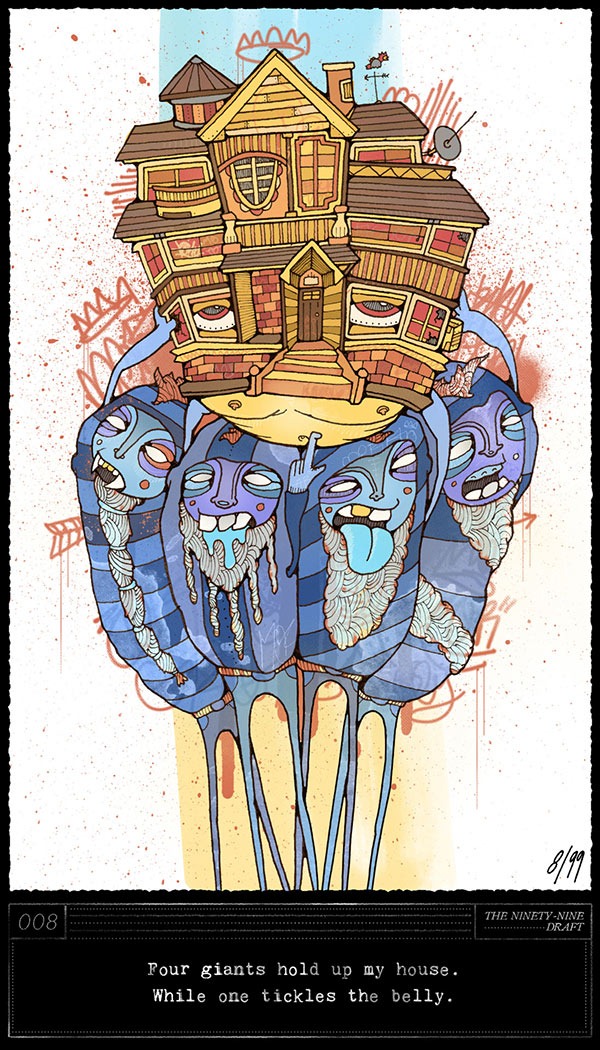 Described as weird poetry combined with "simple, awkward illustrations," The Ninety-Nine Draft is a whimsical collaborative project between Alex Sparks and Bret Hawkins. The project will see new works being posted on every Monday and Thursday, till it reaches the magic figure of 99.
Hit the jump to see more images.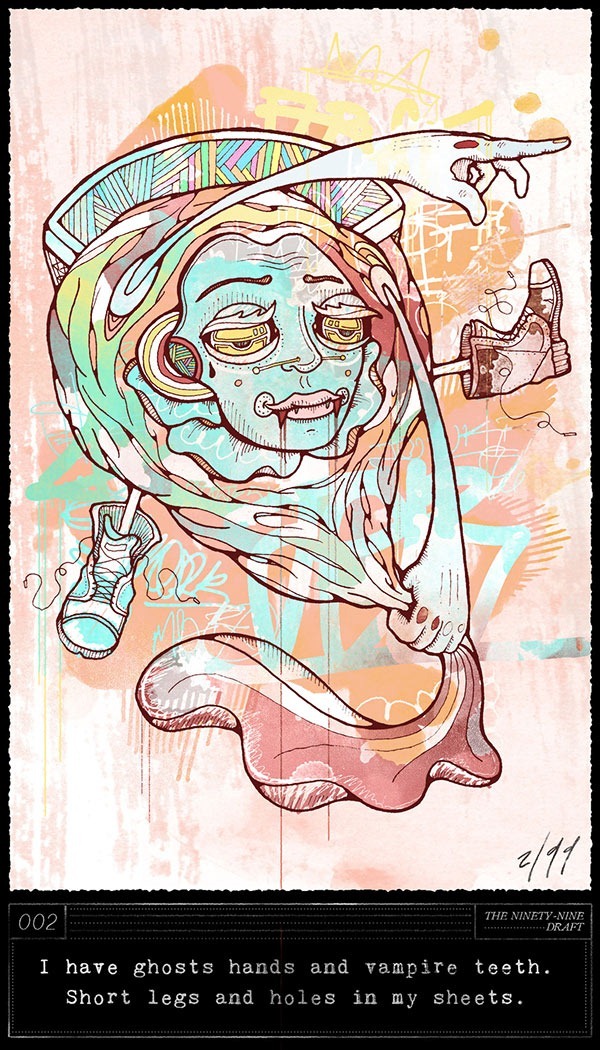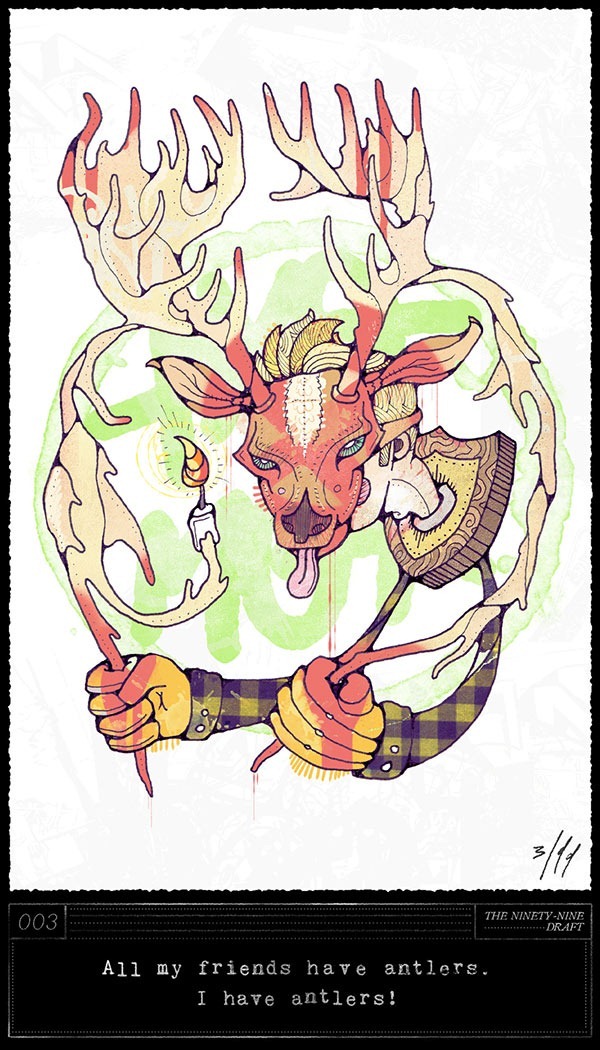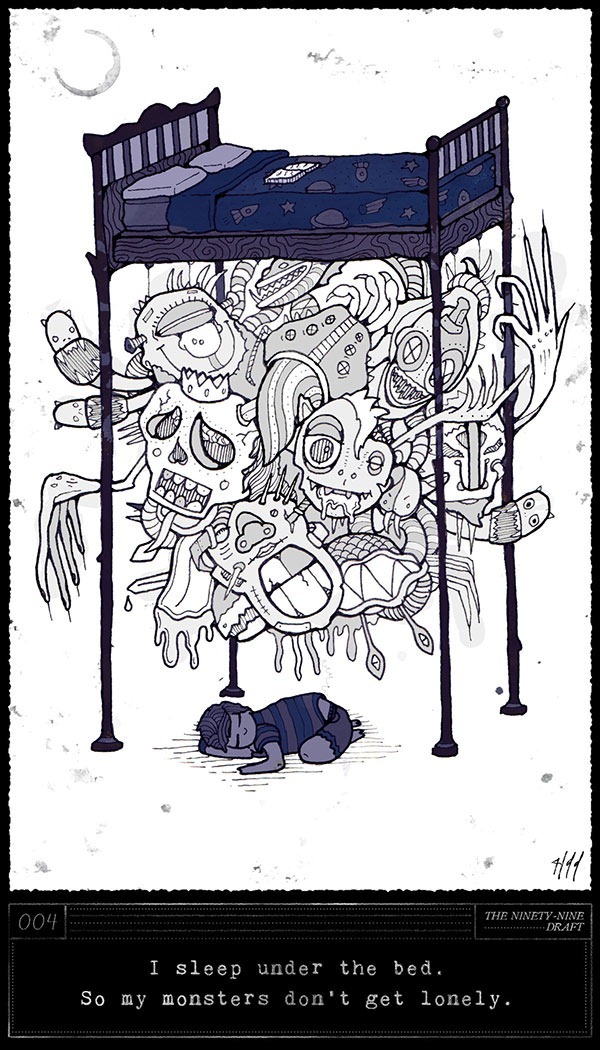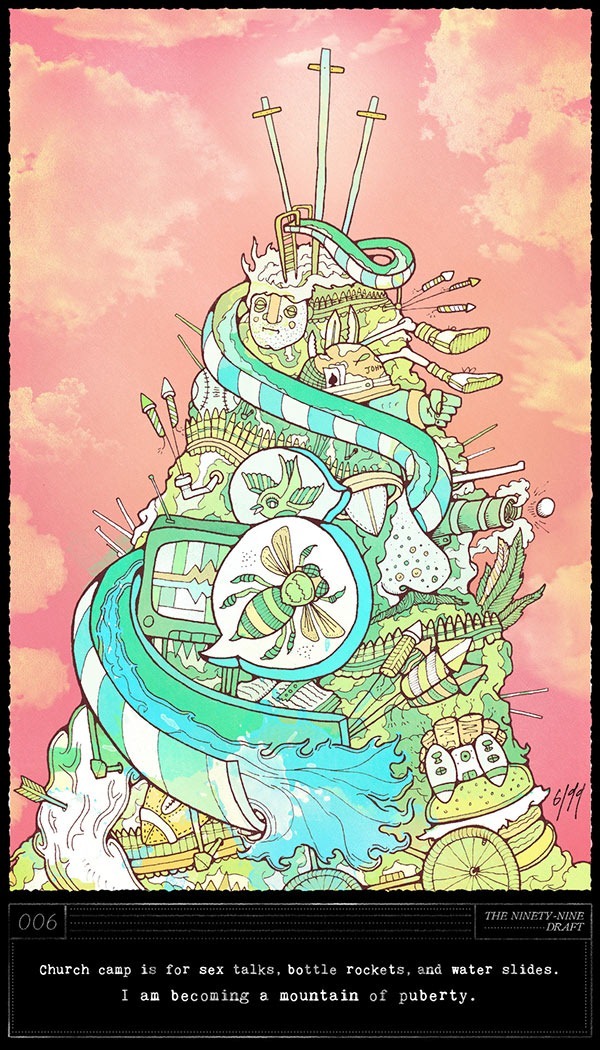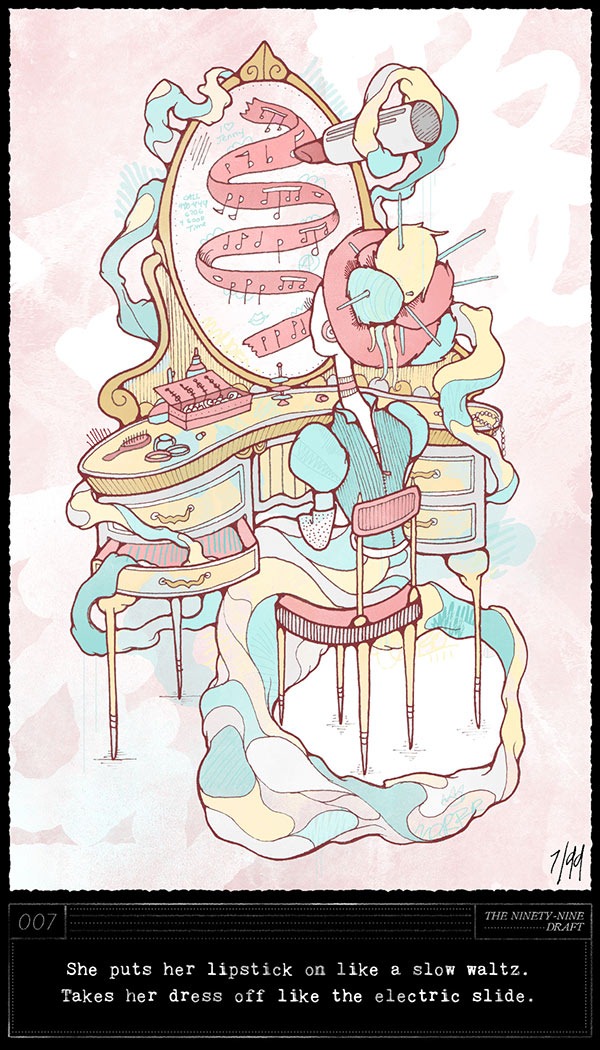 Link to The Ninety-Nine Draft.