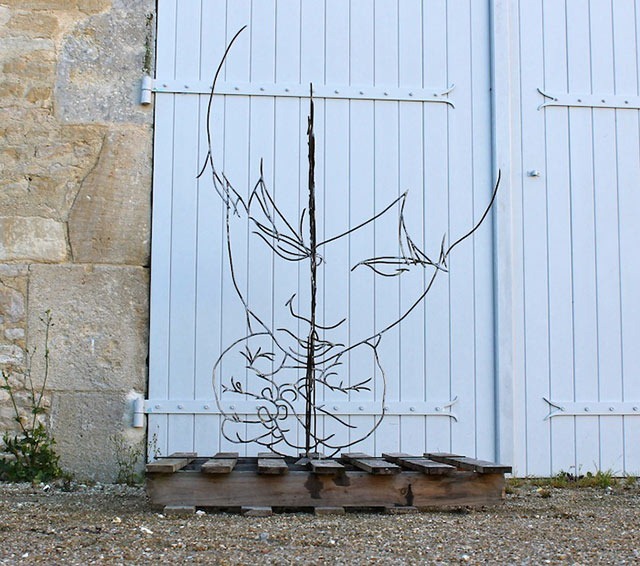 Multi-faceted artist Gavin Worth makes his beautiful sculptures out of steel wire by bending them into "freestanding line drawings." His sculptures are a testament to his mastery over the human form, and he has the ability to coax out stories and emotions from cold steel.
Seen above is "Thirst", his first large scale metal work, which was commissioned by the town of Matha, France. The anamorphic piece changes its shape depending on the angle from which it is viewed from. The piece is installed on the top of a public fountain, and is meant to emphasize the importance of water in our lives.
Gavin was born in Zimbabwe, and grew up in Las Cruces, New Mexico. He lived in San Francisco for 8 years, before moving Cairo, Egypt, where he is currently based in.
Hit the jump to watch a short video of the making of process of his latest piece, and also a few images of his artworks.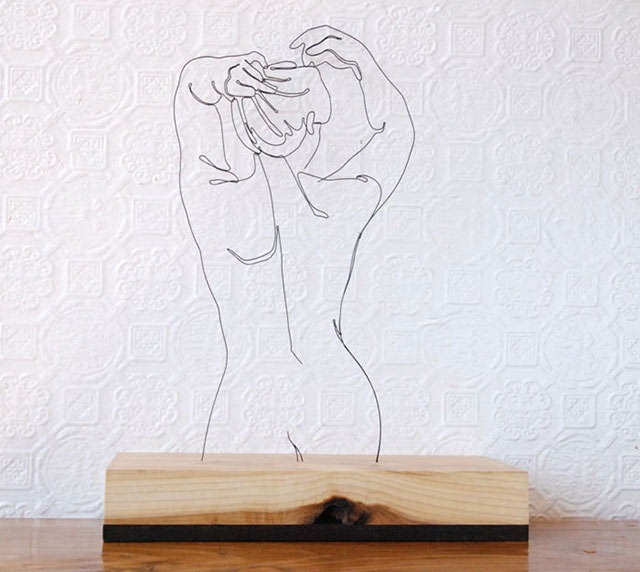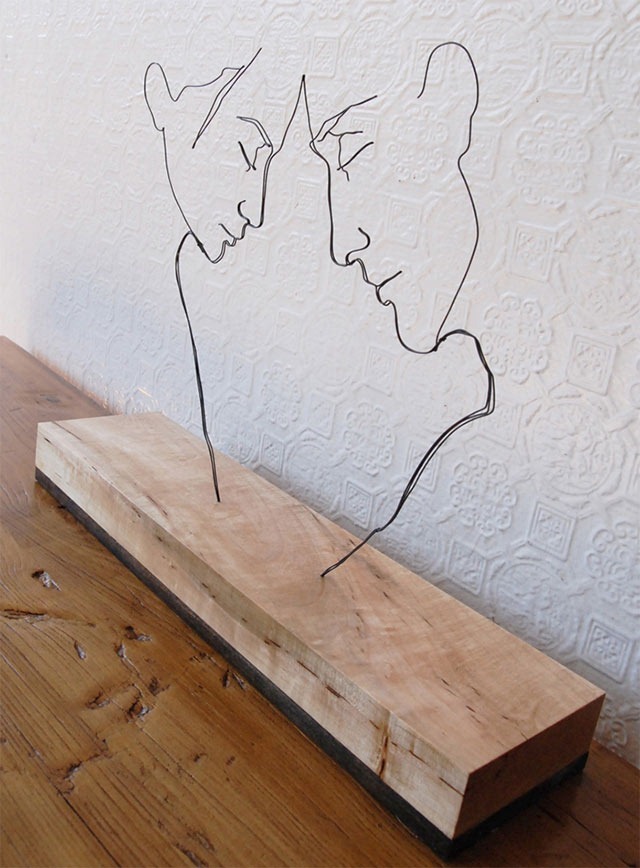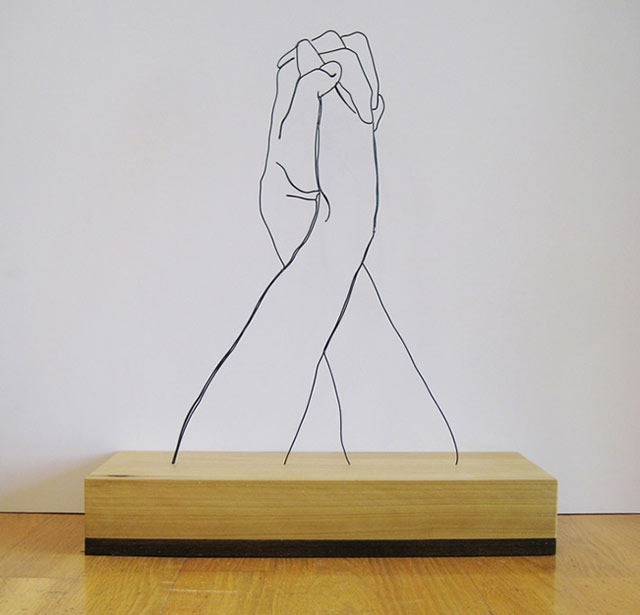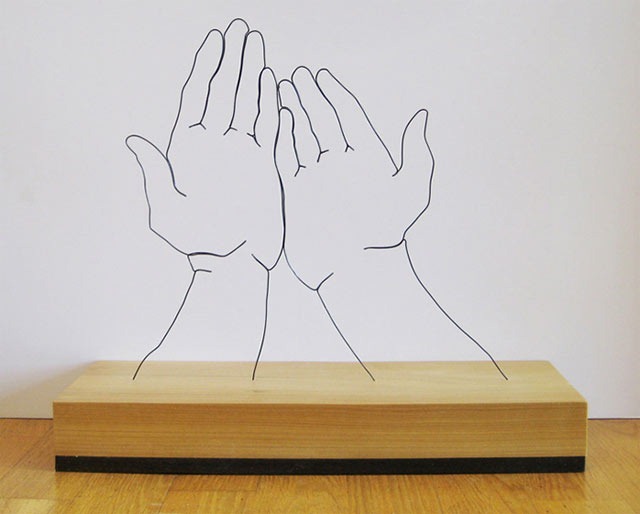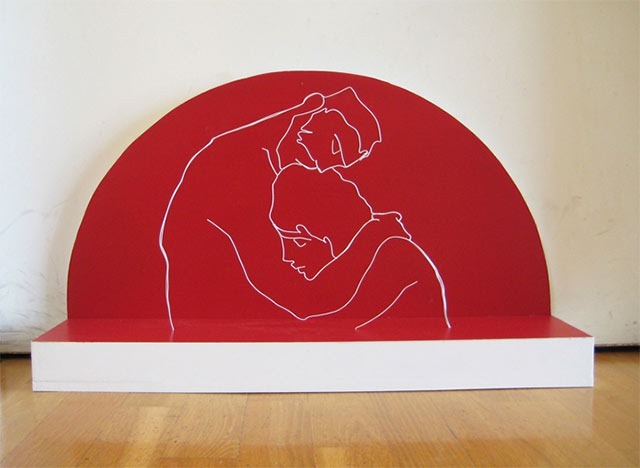 Link to Gavin Worth's website.