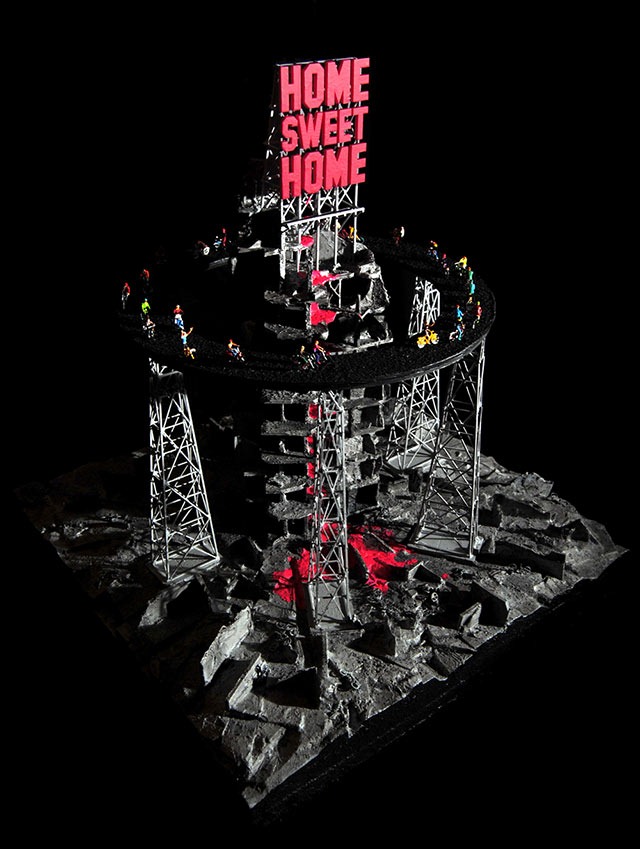 Mixed media diorama sculpture 50cm X 50cm X 65cm (h.)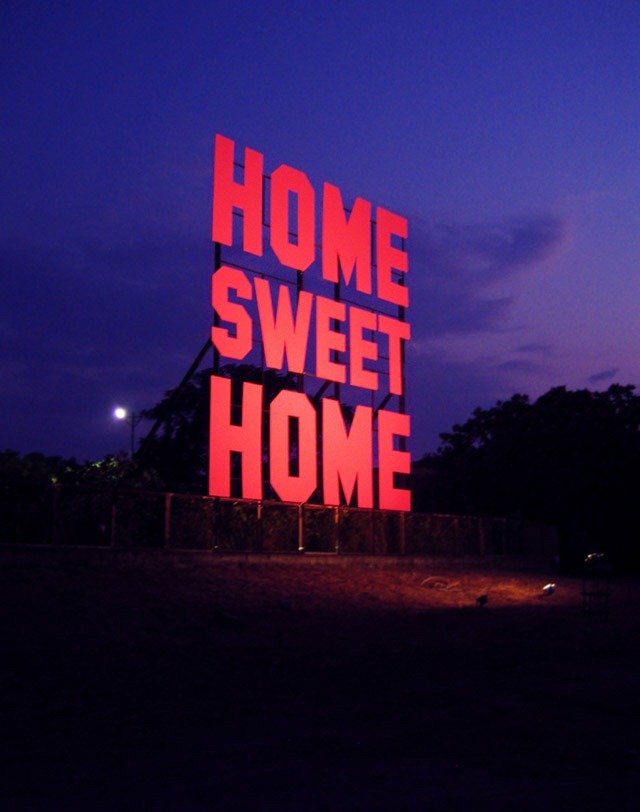 Life-size sign comprised of a steel and timber structure, plywood, acrylic color and spotlights with dimensions 655cm X 600cm X 770cm (h).
Greek visual artist Polychroniadis's (previously here and here) latest work is a two part piece; one is a mixed media diorama sculpture, and the other is a huge life-size sign made out of steel and wood. The piece was exhibited as part of a section named 'Stopover' at 'Action Field Kodra', an annual contemporary art show that takes place in the derelict site of the Kodra ex-military barracks in the city of Thessaloniki, Greece.
The exhibition was themed around the ideas of homeland, with references to the history of Thessaloniki.
Via the description of the piece:
The sculpture attemts to reconcile imagery from war-zone bombed residential buildings (e.g. Syria, Lybia, Lebanon), with early 20th century Modernist Utopias and a sense of carelessness or defiance of lurking danger.

The title comes from a hit song, written in 1823 by Henry Bishop and John Howard Payne. Being part of American popular culture for more than 150 years, it has been heavily used as a title for books, films etc. It has become an almost iconic slogan, also embedded in numerous doormats around the globe.
Link to Polychroniadis's site.
Hit the jump to see more images.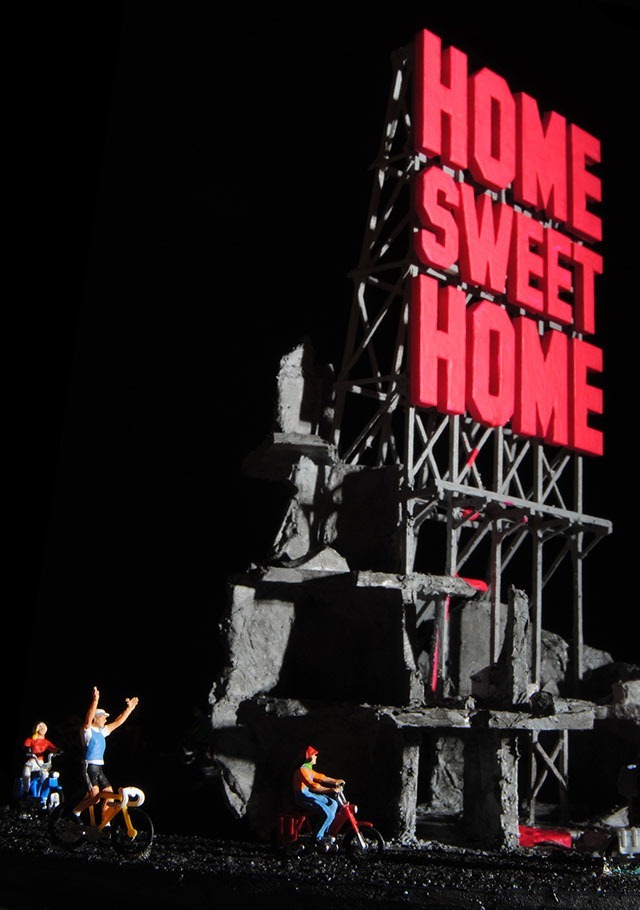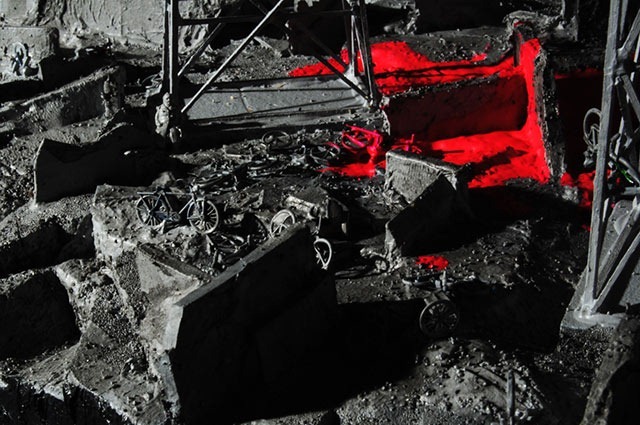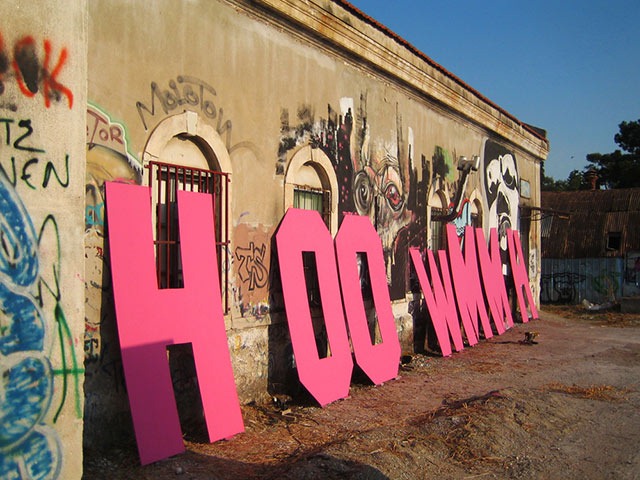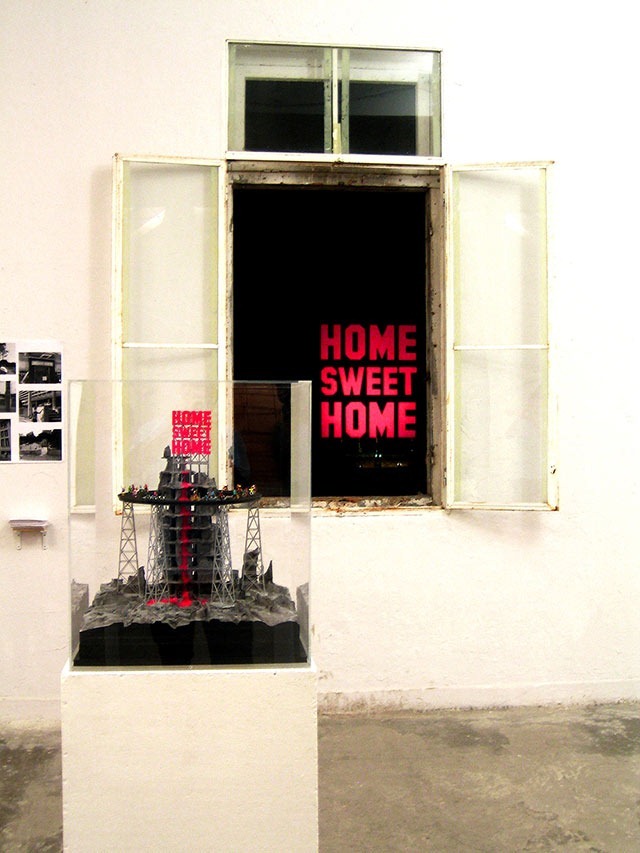 Image credit: Michalis Dalanikas and D. Polychroniadis.