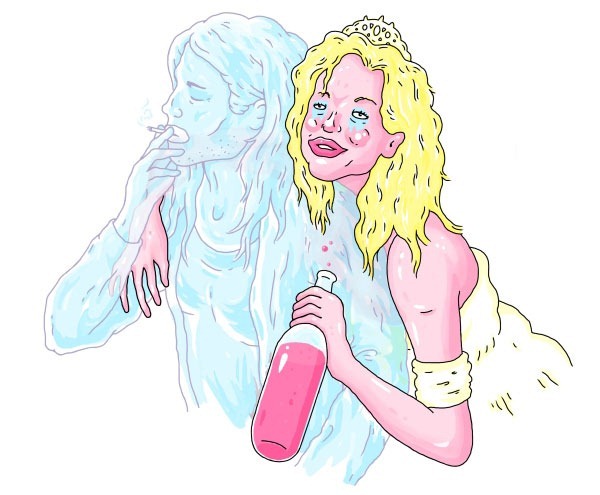 Coming straight off from their release of a Bill Murray coloring book last month, publishers Belly Kids have now released a sticker book chronicling the life, influence and friends of  the iconic Nirvana frontman, Kurt Cobian [NSFW]. The book, titled "Kurt and the Gang," is packed with 72 stickers and printed illustrations designed by 13 different artists from around the globe.
The publishers say that the book will feature illustrations of Kurt Cobain, Courtney Love, Dylan Carlson, El Duce, The Pixies, Lead Belly, Daniel Johnston, Dave Grohl, and many others who were part of the Cobain scene.
Link [slightly NSFW].