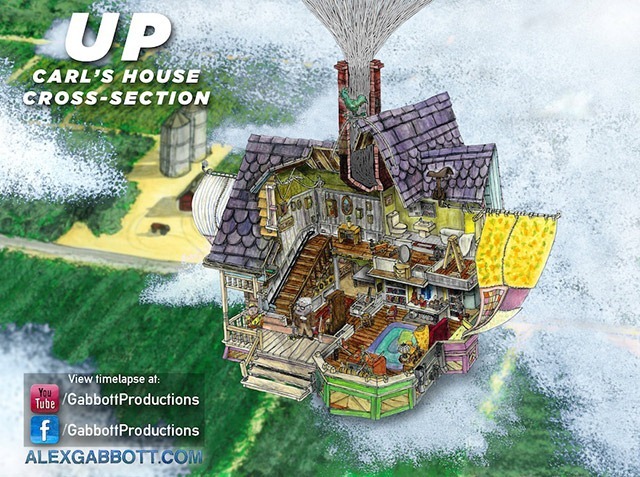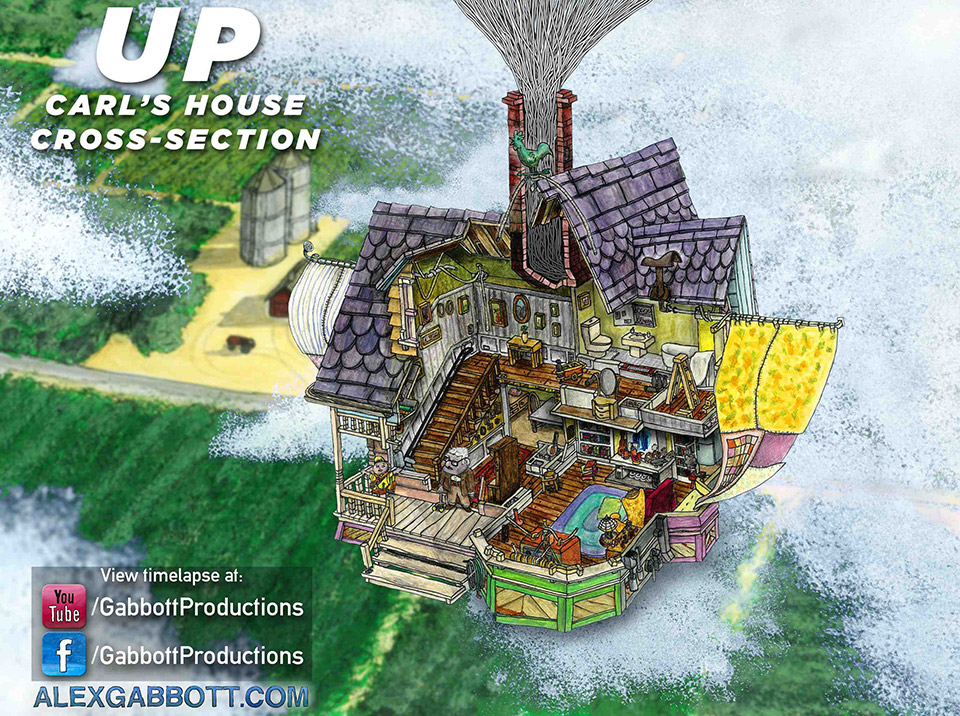 Aussie artist Alex Gabbott has been creating pop-culture-inspired cross-section illustrations for a while now. After doing cross sections of the house from Bob's Burgers, and the sentry turret from the Portal games,  Gabbott is back with his latest piece – the house from Pixar's animated masterpiece (and tear-jerker), Up.
Gabbott says that the incredibly-detailed work was a labor of love, and took over 100 hours to do.
You can check out the larger version of the image on his site. Prints of the illustration are available at Society6.
You can watch a time-lapse video of the making of process, below.