"Longing"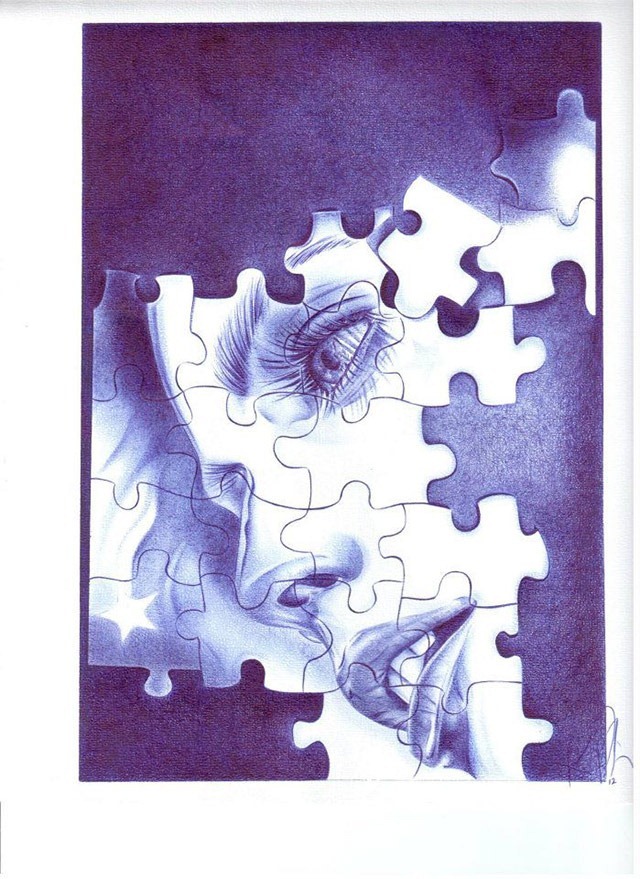 "Missing Pieces"
While some artists spend thousands of dollars to buy the best art materials money can buy, artist Kenneth Lee Flannery has no such luxuries as he is currently incarcerated in a facility in California. He has access only to the ink cartridges of pens provided by an officer, which have had their casings removed, to create his beautiful, monochromatic pieces.
Using only the cartridges and art paper that (rarely) gets allowed past the facility's mail room, Kenneth spends countless hours on his intricately detailed works. And getting his art out is easier said than done, as a lot of his pieces have been destroyed in the mailing process, either by "an officer" or by rough handling in the postal system.
Born in 1968, Kenneth is a self-taught artist, and is equally at ease with using chalk, pencil, color pencils and pastels as artistic mediums. His illustrations, "The Longing" and "Missing Pieces" were featured by The Arts United San Antonio Magazine,  and were also displayed at the R Gallery in San Antonio, Texas.
If you are interested in his artworks, please contact the artist's wife, Linda Mansfield at this email address – [email protected].
Hit the jump to see more images.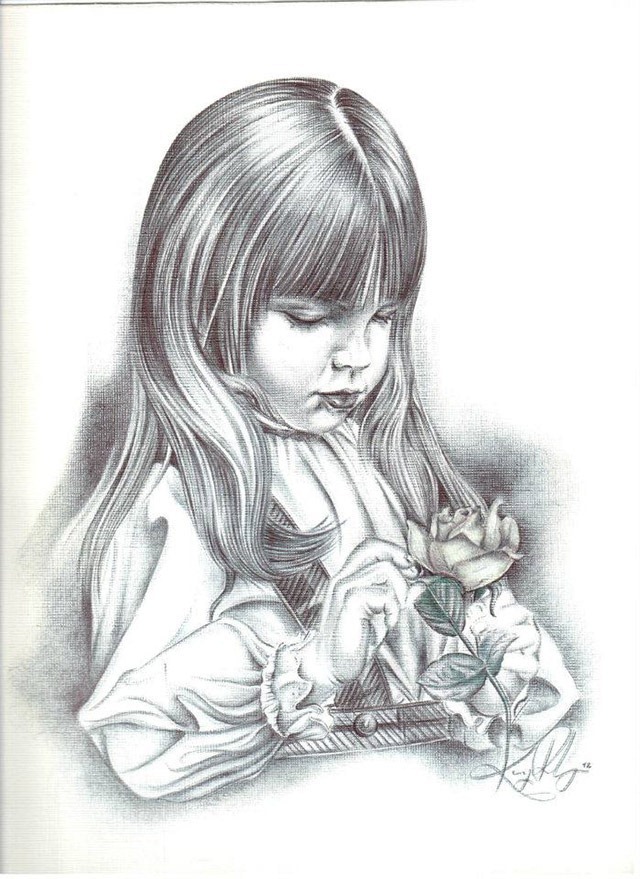 "He Loves Me"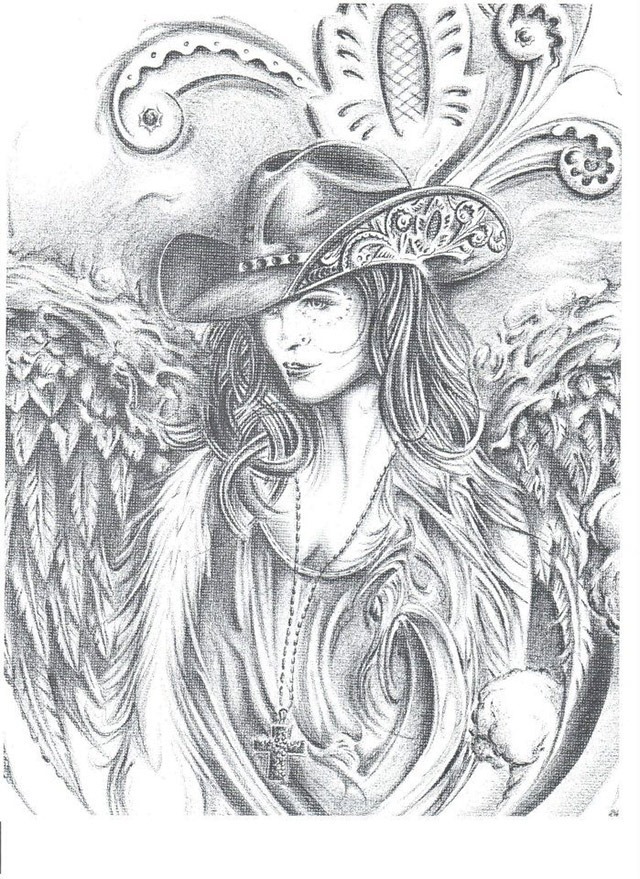 "Western Angel"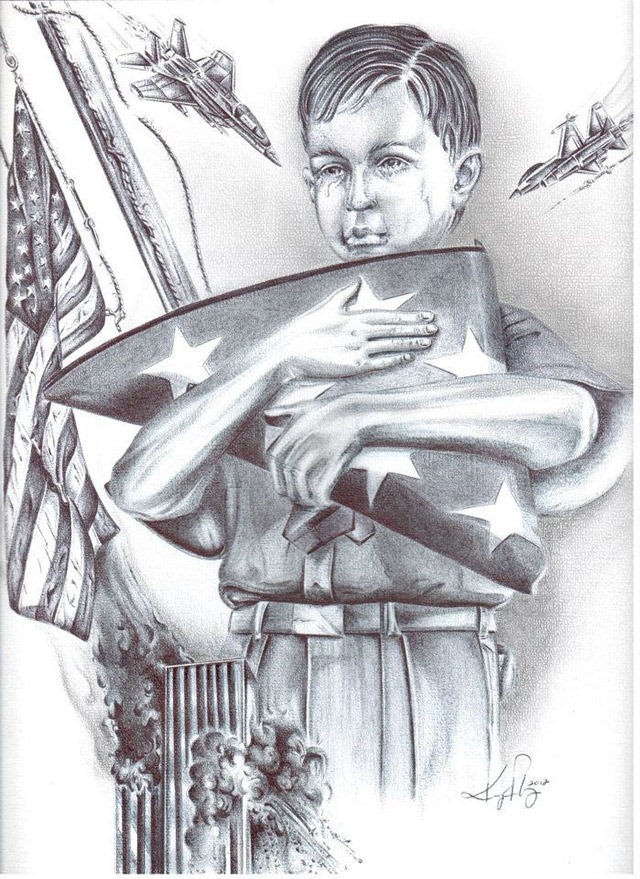 "Folded Memories"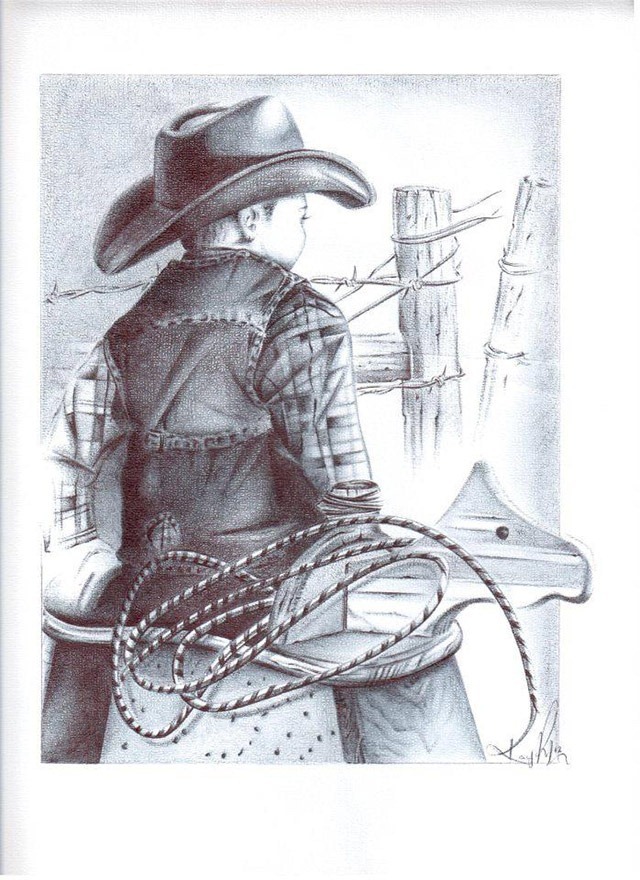 "Cowboy"