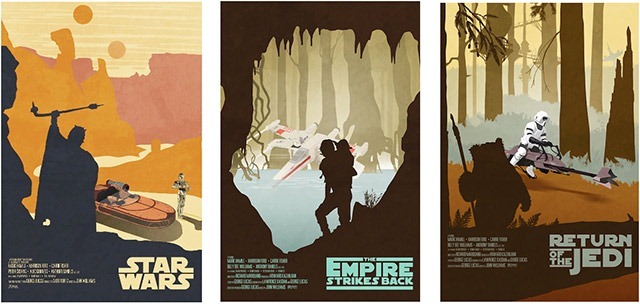 Click on the image to view large.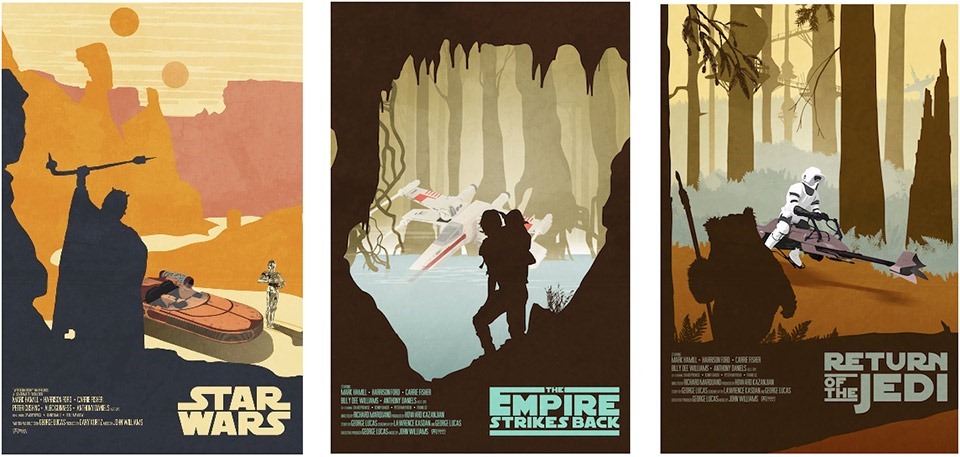 Though these original Star Wars trilogy posters by Drew Roberts have been very obviously inspired by the famous series by artist Olly Moss, they are no less appealing.
Limited to 750 prints, the posters are available in 11"x 17",  18 "x 24", and 24" x 36" sizes, here.