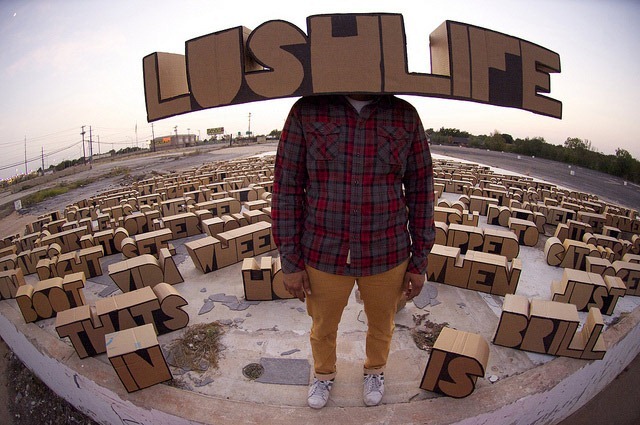 Quite awesome for an entertaining video made for only $80!
Made without the help of any CGI, every word that you will see on screen in this music video for rapper/producer Lushlife's "Magnolia" was handmade using discarded cardboard , hot glue guns, and paint pens. LAMAR+NIK, the makers of the video, used random people in over 65 locations (as well as a  bunch of friends) as "rappers" in the video.
The track is taken from the Philly rapper's Plateau Vision album, which is available over at Western Vinyl.
Link to "LUSHLIFE "MAGNOLIA" [DIR. LAMAR+NIK]" from LAMAR+NIK on Vimeo.