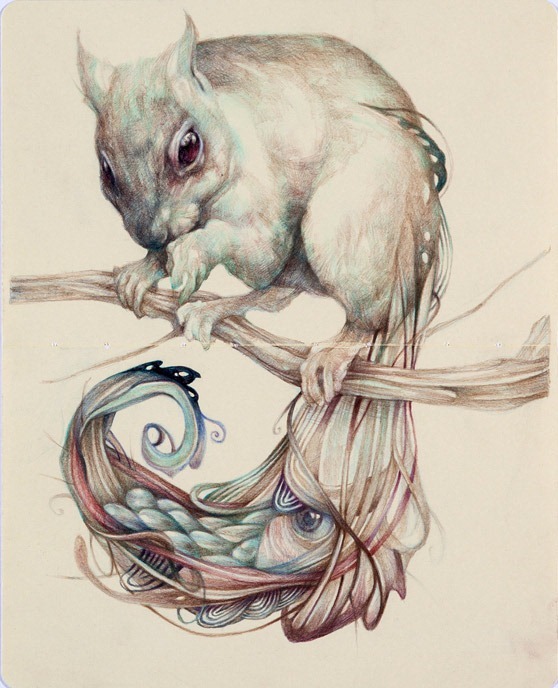 The Spoke Art gallery in San Francisco is holding the opening of their December exhibition, the Moleskin Project II, on 6th December, 2012, 6:00pm – 10:00pm PST.
The group exhibition, co-curated by Rod Luff, will feature a spread page taken from the sketchbooks of more than 50 renowned illustrators, concept artists, oil painters and more. The show will have a run until December 29, 2012.
Many of the artists know each other through online communities formed over the past ten years, where sketchbooks were shared regularly in order to learn, grow and become inspired by one another. Motivated to dive deeper into our own sketchbooks, each page charted our own artistic journeys. Within the unified format of this collective sketchbook, a visual dialogue is exchanged from artist to artist, page to page, forming a colourful language of imagery, technique and ideas.

These pages often have an intimacy that strips bare the usual restrictions of polished work, drawing us even closer to the raw, personal realms of each artist. This show is a tribute to the power of sketchbooks to influence and inform others as well as ourselves, and offers fresh insight into a passionate and dedicated group of artists.