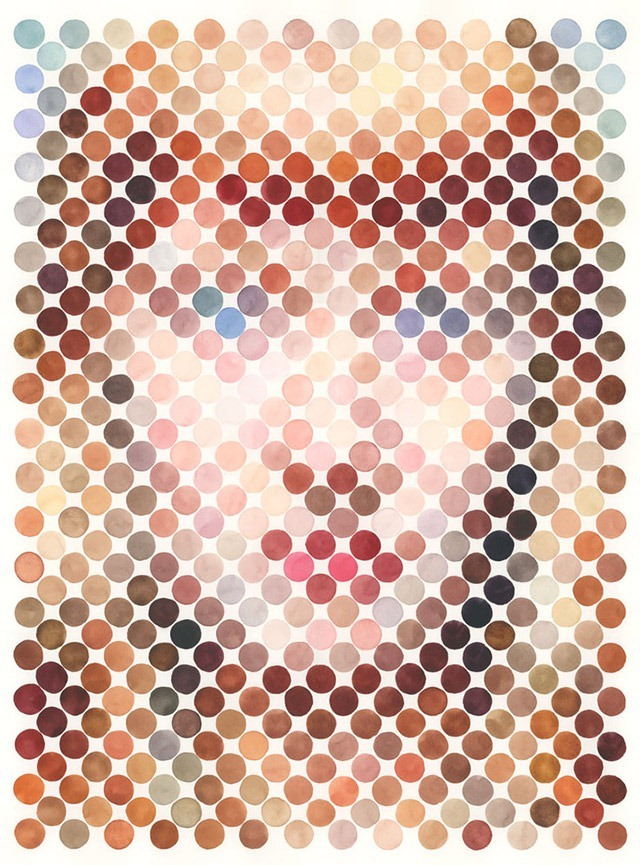 Dot Portrait (Phoebe), 2013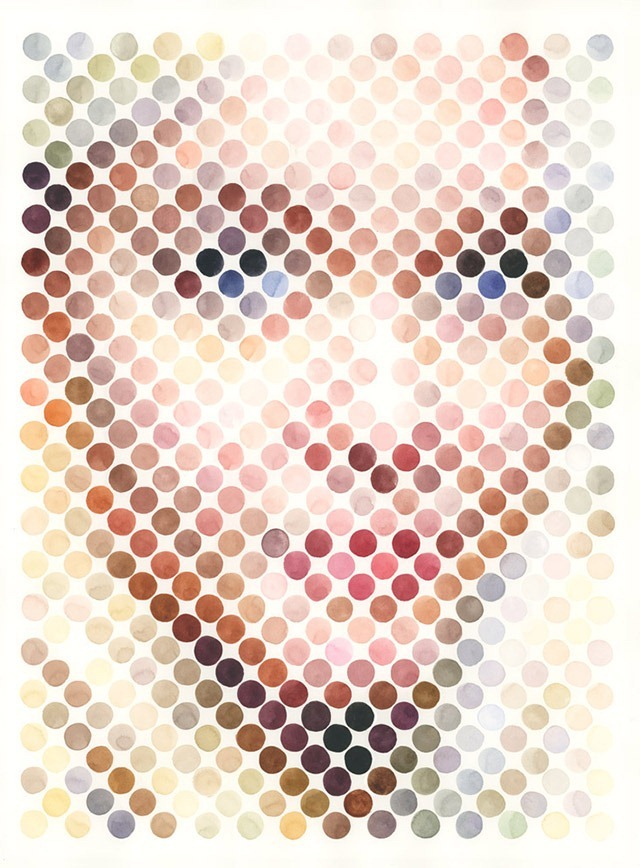 Dot Portrait (Elene), 2013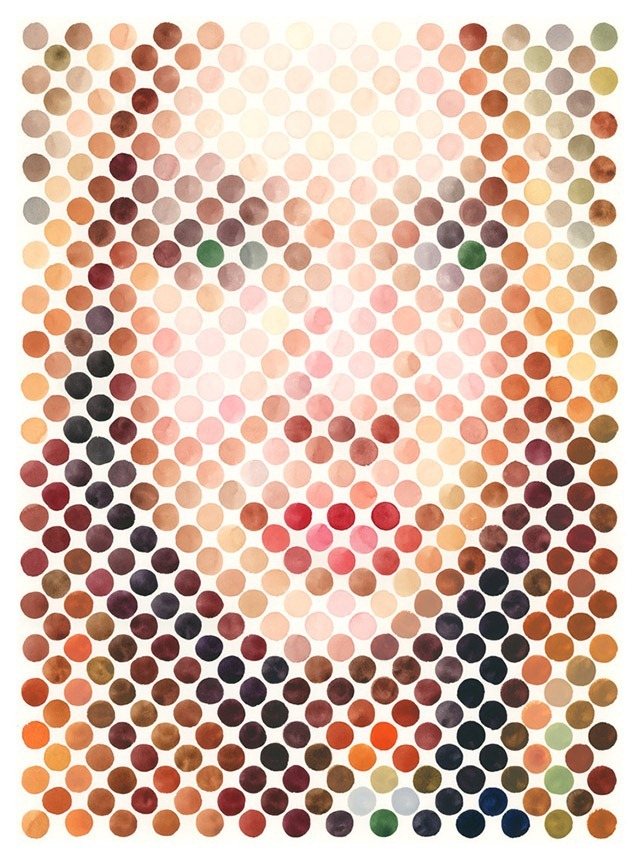 Dot Portrait (Annie), 2013
Pointillism, the technique of creating art with dots has been around for centuries. Once derided as a lesser art form, the technique later found legitimacy after being used by many notable artists over the years.
New York-based artist and designer, Nathan Manire (previously), who excels at conjuring evocative portraits using squiggly shapes, simple lines and even alphabets, is now back with a series of pointillist art. In his series, Manire deconstructs zoomed photographs into pixels and dots. Eschewing oil paints which are usually the preferred medium of choice for creating such art, Manire has used watercolors to bring his beautiful dot art paintings to life.
Manire says that he is constantly trying to find new methods to create portraits, and enjoys working in watercolor and pen most of the time.
Link to Nathan Manire's site.