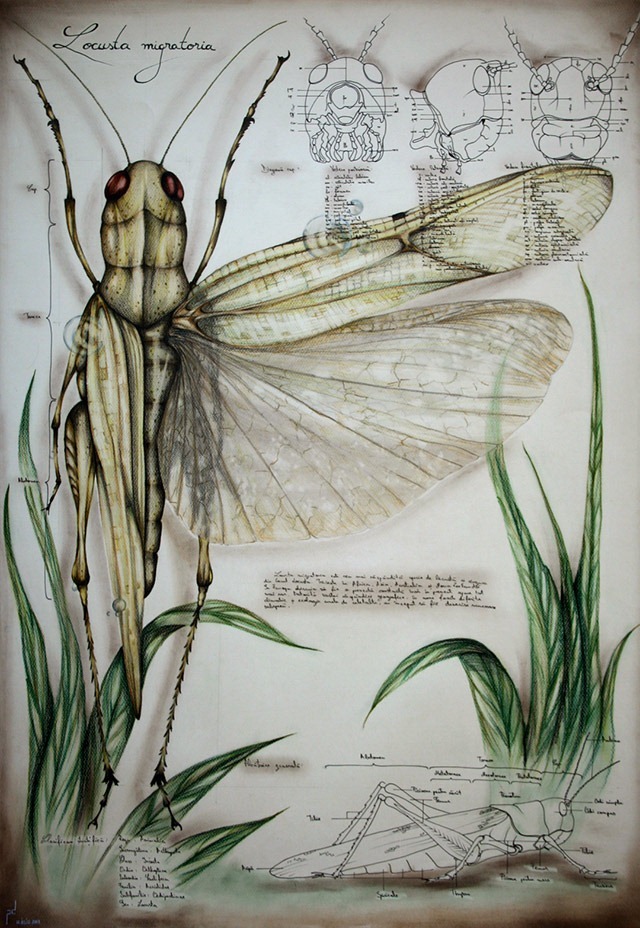 Locusta Migratoria, 100 x 70 cm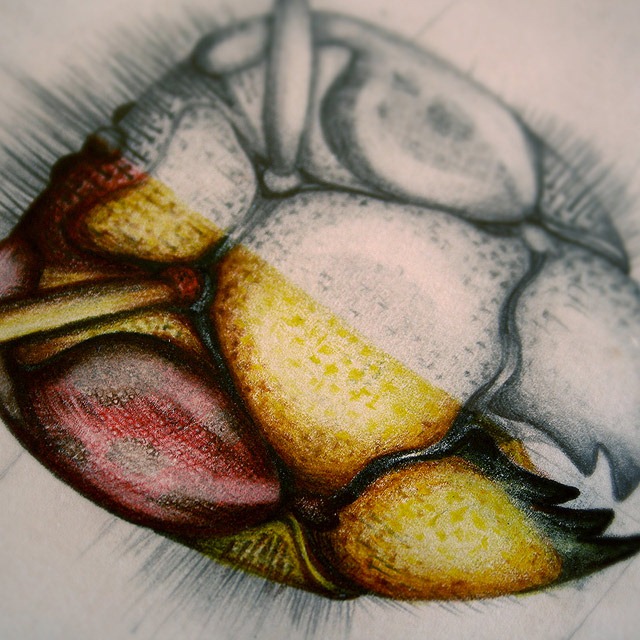 Paula Duta is a Romanian interior architect and self-confessed "happy person," who says that she is really dedicated to her work. This young architect also has a keen interest in drawing, amongst many other things, bugs. She captures the likeness of the insects onto paper with the passion and commitment of an amateur entomologist. As you can see in these images, her illustrations are incredibly detailed and gorgeously textured.
Duta first began by drawing small sketches of these winged beauties, then progressed to small portraits. Her latest piece, Locusta Migratoria (seen above), is a larger work measuring 100 x 70 cm.
You can visit the artist's Behance / Tumblr to check out more of her works.
You can check out some select illustrations from her portfolio, after the jump.