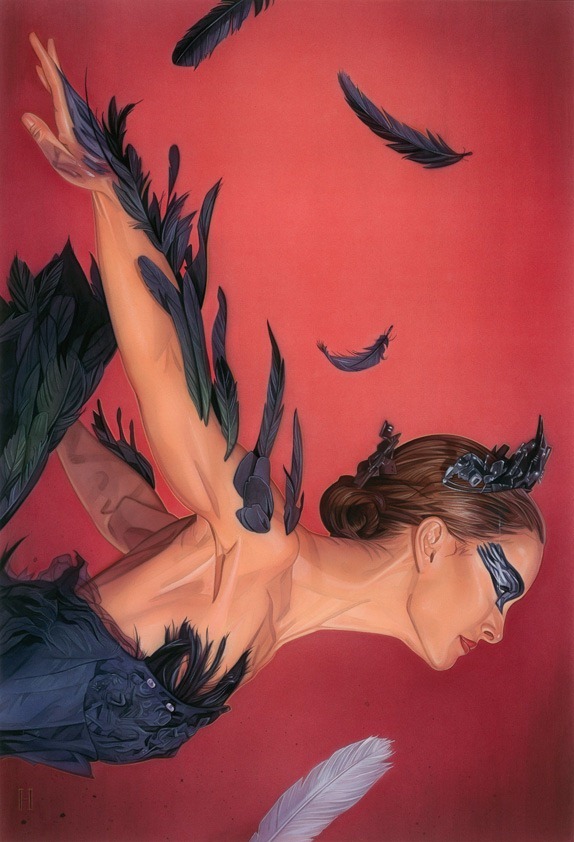 Artist Robert Hendrickson's evocative tribute to auteur Darren Aronofsky's Black Swan, will be on exhibit until July 26, 2013, at the "Where is my mind?" group show at the Bottleneck Gallery in New York.
You can buy 11.5" x 17" limited edition giclee prints of this painting at the gallery's online store.
Link to the artist's site | Tumblr.