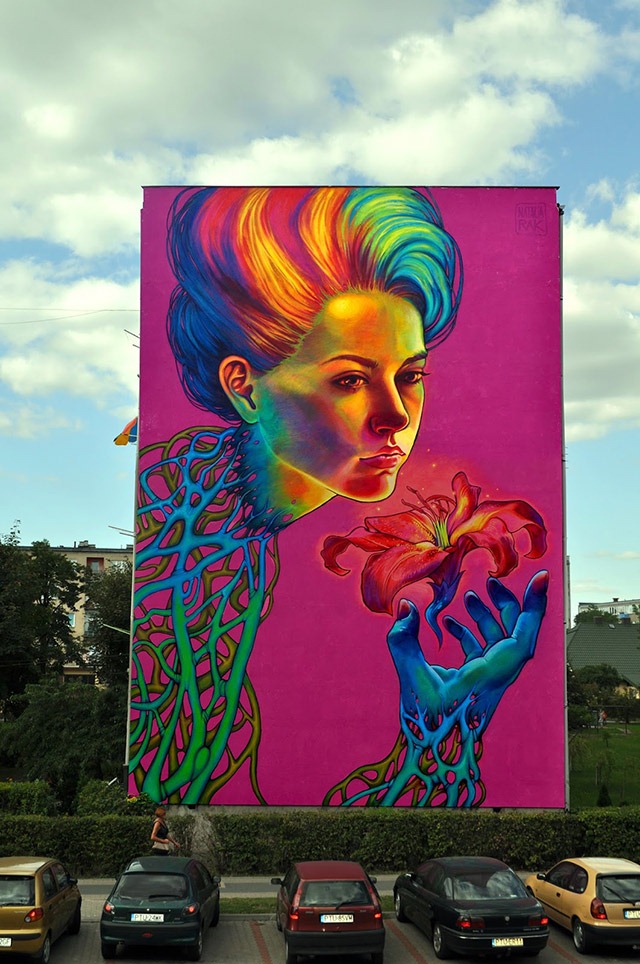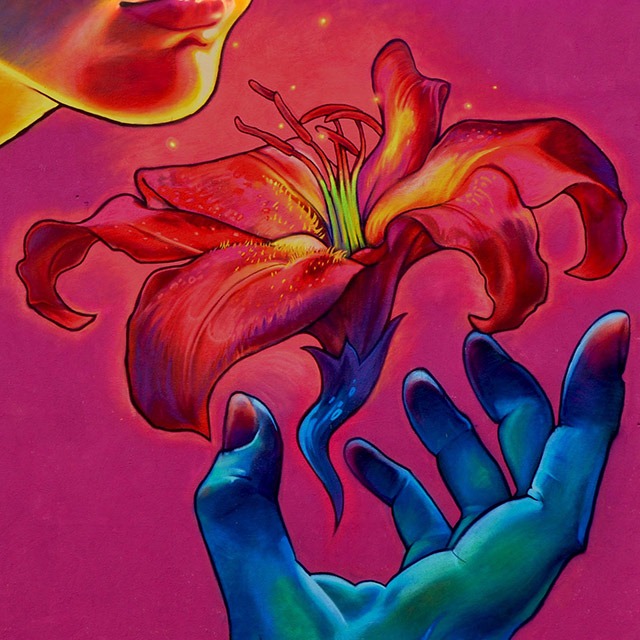 Polish artist Natalia Rak is well known for her colorful and emotive paintings of women. The images you see here are of "Spellbound," her psychedelically beautiful new piece, which she painted over a period of six days on the side of a 4 story building in the town of Turek, Poland.
Born in 1986, Rak has been quite passionate about painting for a decade. She holds a degree in fine arts, and also a diploma in spatial and poster design. Her works have been displayed in numerous group exhibitions in Europe and the US.
You can visit her website to see more of her art.
More images after the jump.