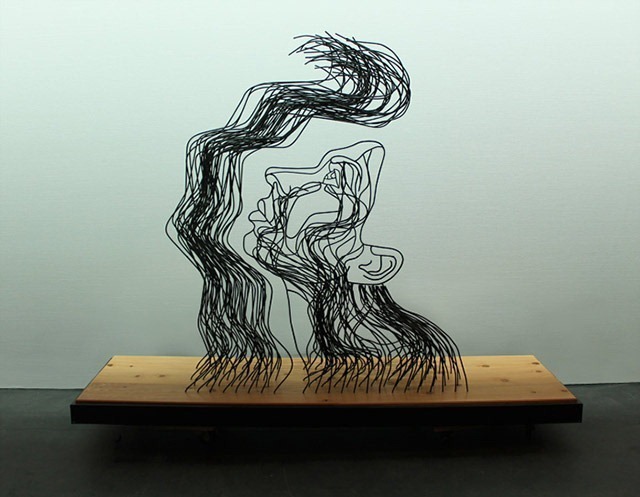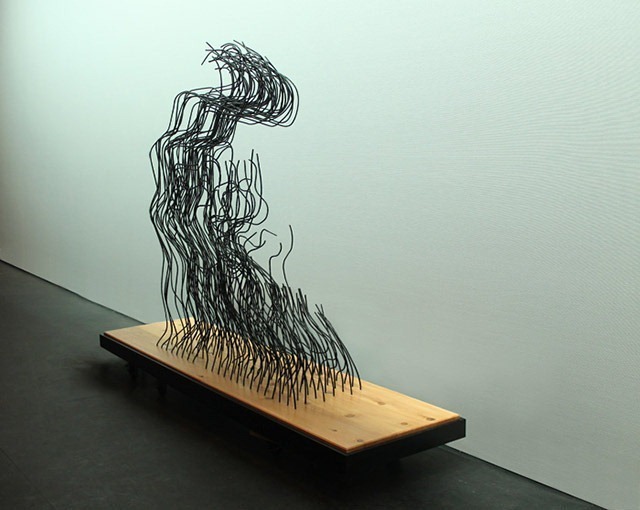 Cairo-based artist and sculptor, Gavin Worth's (previously) anamorphic wire sculpture is all about hope, or rather, hope in the midst of chaos. Titled "And Light Fell On Her Face Through Heavy Darkness," the piece was created during the artist's visit to Las Cruces, New Mexico. Worth had to bend 125 steel bars by hand to make the 6 foot tall sculpture.
Worth, on the piece:
With this sculpture, I tried to create a very fluid, shifting sense of form. From the side, a mass of curved steel looms over the viewer like a black wave. As the viewer walks around the sculpture, the changing shapes of light between the steel bars create the sense that the sculpture is moving, until the main image of the piece suddenly emerges: a face. The face, somehow lit through the mass of darkness surrounding it, seems to effortlessly keep that same darkness at bay.
You can watch this short video of the sculpture, to check out the anamorphic illusion.
Link to the artist's site.