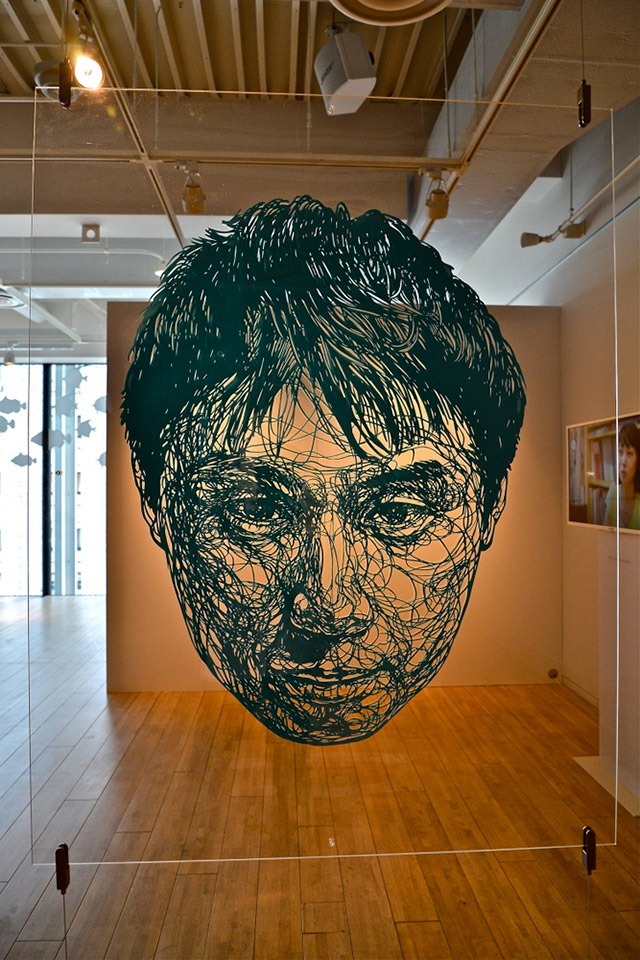 Japanese artist Risa Fukui's series of large-scale paper cutouts (known as Kirie) is currently on display at the Pola Museum Annex in Tokyo. Fukui created these pieces by mounting her intricately cut paper figures on hanging translucent panels, which allow the double-sided works to be viewed both from the front as well as the back. The cutouts cast shadows on the floor, which give them an additional dimensionality.
The exhibit titled "LIFE-SIZED," will be on display at the gallery until September 8, 2013.
You can visit the artist's website and check out more works in the gallery.
[via Lustik and Spoon & Tamago]
Check out more images after the jump.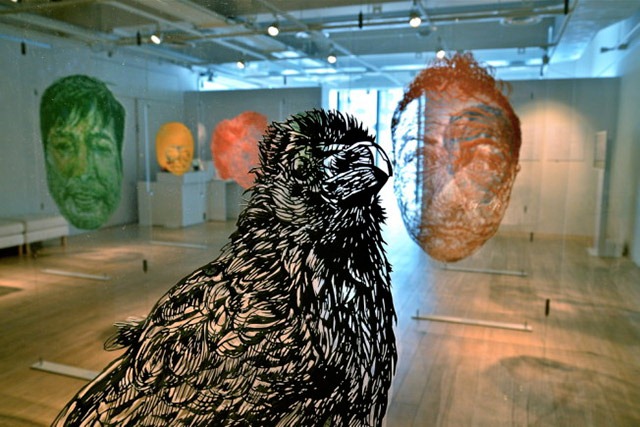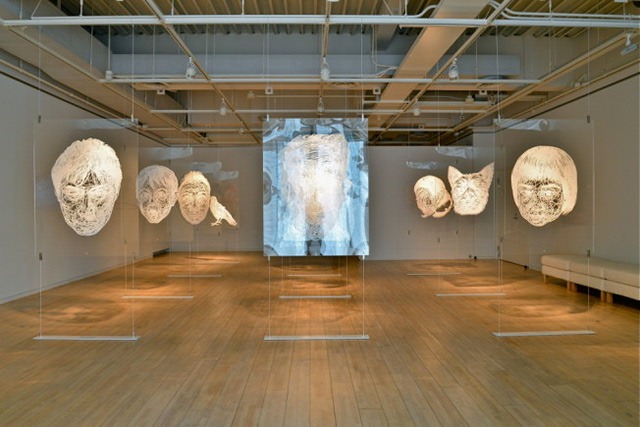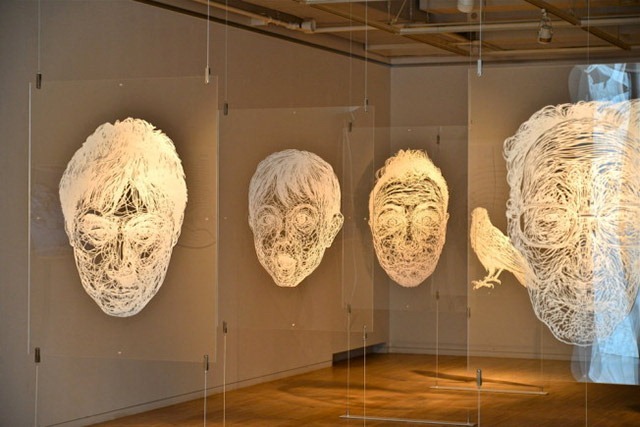 If you liked this, please check out the hand-cut paper letters of Annie Vought, an artist based in Oakland, California.