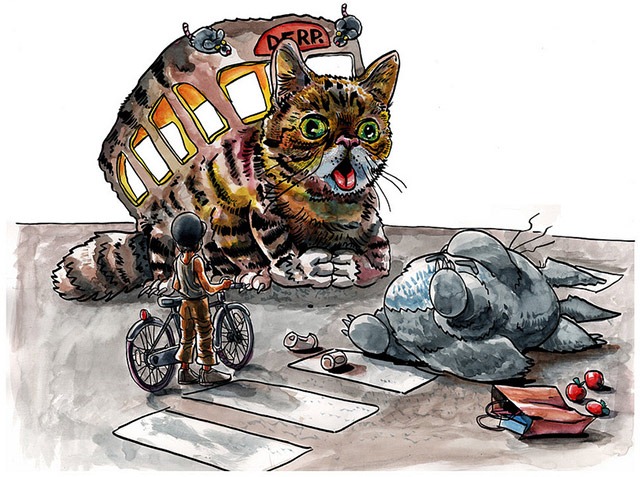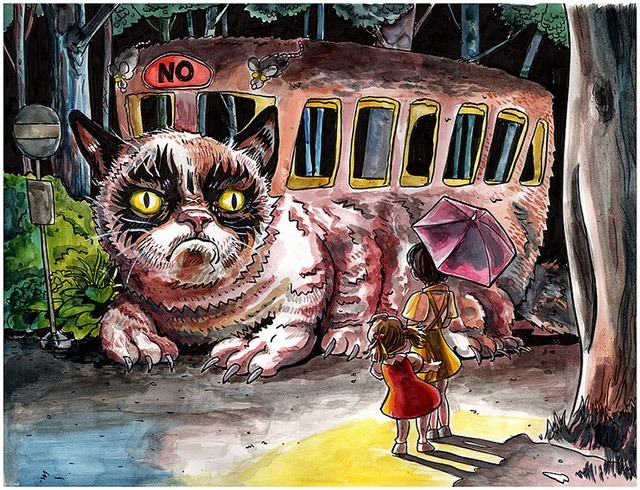 Artist Tim Doyle adorable new art prints mashup two Internet feline superstars — Grumpy Cat and Lil Bub –- with Catbus from the Studio Ghibli classic, My Neighbor Totoro.
Titled "Out of Service" and "Bad Job Bub!," the prints were created by the artist for the Spoke Art Gallery's upcoming Lil Bub-themed art show. The 16" x 20" prints are limited to a edition of only 150 each, and are priced at $40 apiece. Oh, and they will all come signed and numbered by the artist himself. The gallery is also offering both the prints as a set for $70.
Link to the Spoke Art online store.