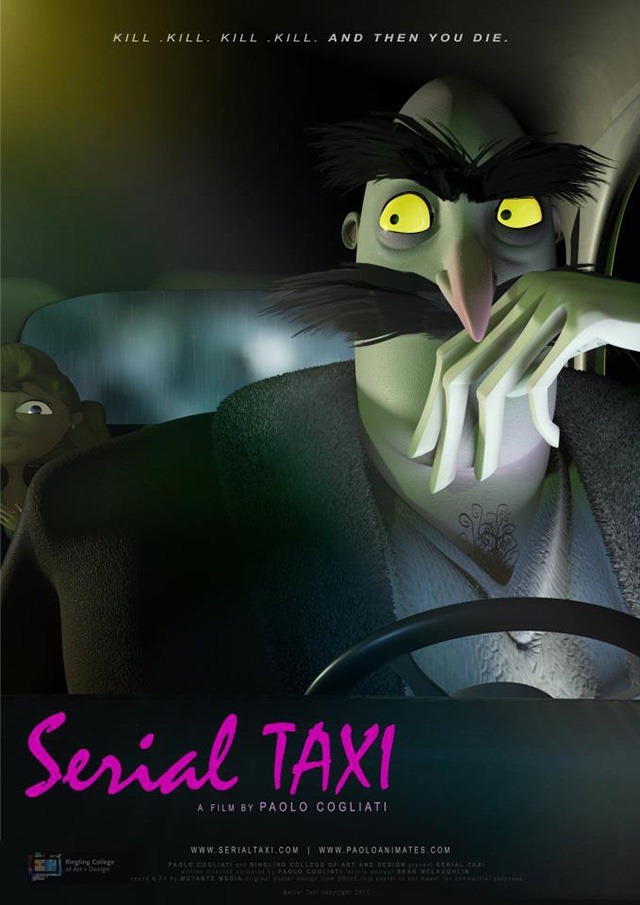 What would you do if you just realized that your cab driver (who looks like a mustache twirling villain of the films of yore) is probably a wanted serial killer? Serial Taxi, an one-man animated effort by animator Paolo Cogliati, is a darkly humorous tale of a young woman's harrowing ride on a rainy night.
The short film was made by the animator as his graduation thesis at the Ringling College of Art and Design in Florida. He says that the film is based on a small, real life encounter with a taxi driver, while he was travelling in Russia.
Paolo Cogliati is currently an animator at LAIKA, working  as a CG animation intern on the upcoming "The Boxtrolls" film. You can visit the official Serial Taxi website to see the 'making of' photos, as well as to know more about the film.
Link to the video on Vimeo.