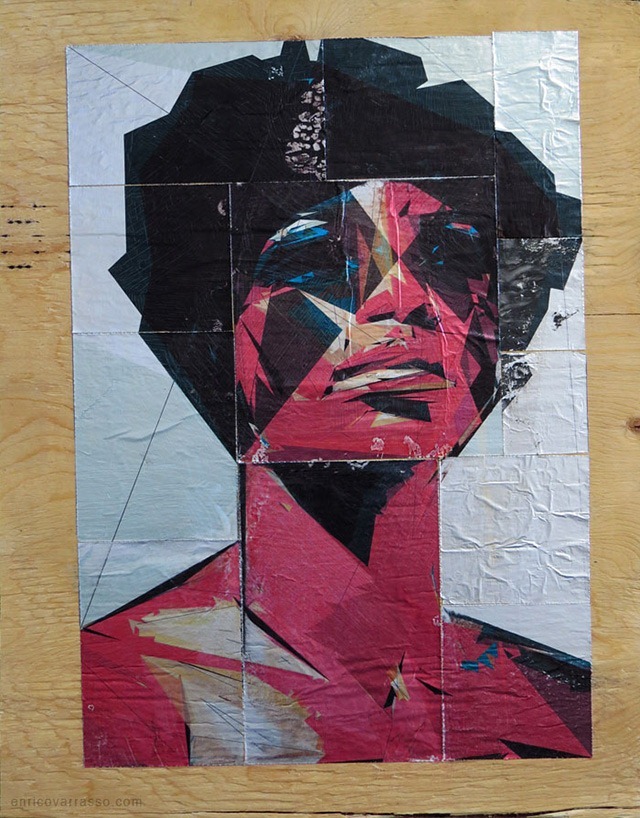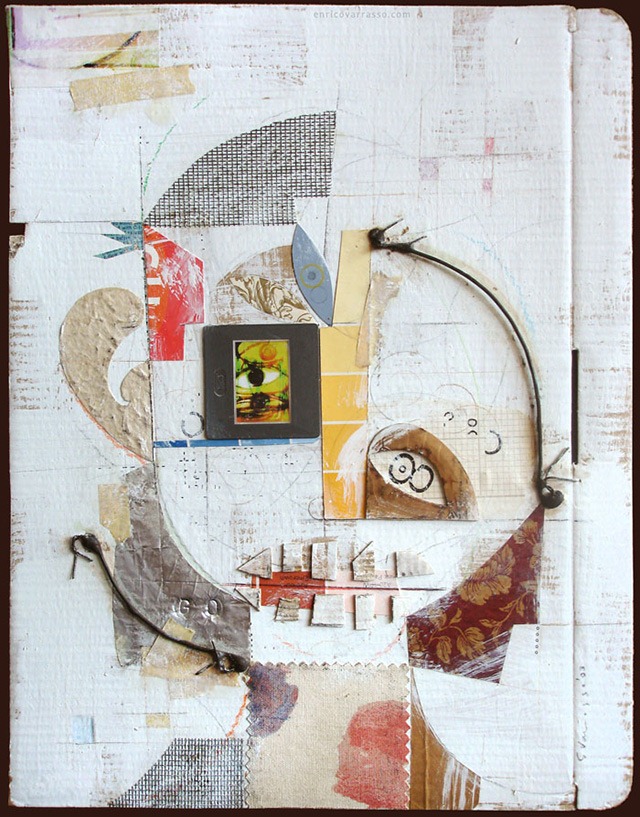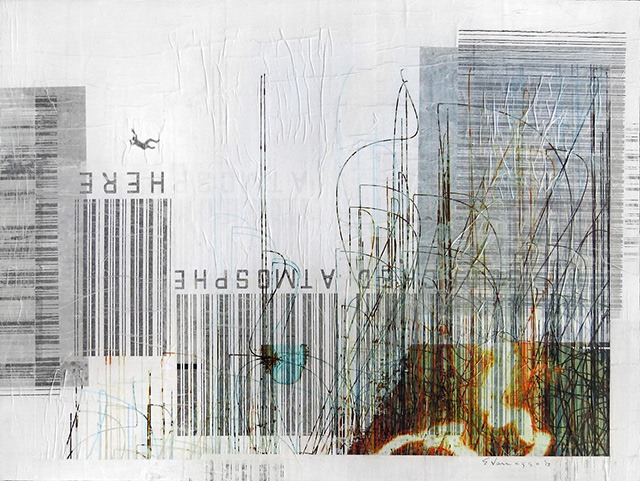 These lovely and surreal mixed media artworks were created by Enrico Varrasso, a freelance illustrator and artist based in a small town near Toronto, Canada. After having graduated from the Ontario College of Art in 1989 with diploma in Editorial Illustration, Varrasso started creating illustrations for a wide variety of reputed magazines and design studios.
While I found the illustrations in his portfolio to be colorful and eye-catching, his mixed media artwork completely fascinated me with their abstract shapes and patterns which are masterfully blended with his digital art.
I asked him to tell me more about his creative process, and he replied, saying:
My mixed media art usually involves some of my digital art, vellum paper, acrylic paint, old car manuals oil stick, pencil, matte medium…sometimes there's some silver foil and found book/magazine imagery that I tear out or make copies of with my copier/printer. All of this is placed on either illustration board or plywood.

I usually work in layers of imagery using the digital artwork I've printed out onto vellum or grab the torn pages from the old books and magazines. after placing a layer of images down with the matte medium I like to push the artwork aside to dry and start the process again on another piece…I usually work on a few at a time. the following day (usually) I like to come back to the art with fresh eyes and assess where it's at. I continue the same process again with whatever material I feel is needed for the piece. Once again I set it aside for a day so that it can be viewed with fresh eyes. at this point I usually add some final touches with my oil stick, pencils and paint.
Varrasso counts artists like Marcel Duchamp, Paul Klee, Gerhard Richter, Pablo Picasso, Andy Warhol, amongst his many influences. He confesses that things are never easy when one is a freelancer, but he just wouldn't have it any other way as he loves what he does for a living.
He sells select illustrations and mixed media works from his extensive portfolio (both original as well as prints) at his online store on Saatchi Online. He also undertakes commissions, and those of you who are interested can get a custom piece done in his signature style.
Link to Enrico Varrasso's site | Tumblr.
You can check out more of his mixed media pieces after the jump. I've also included a few of his digital collages for your viewing pleasure.