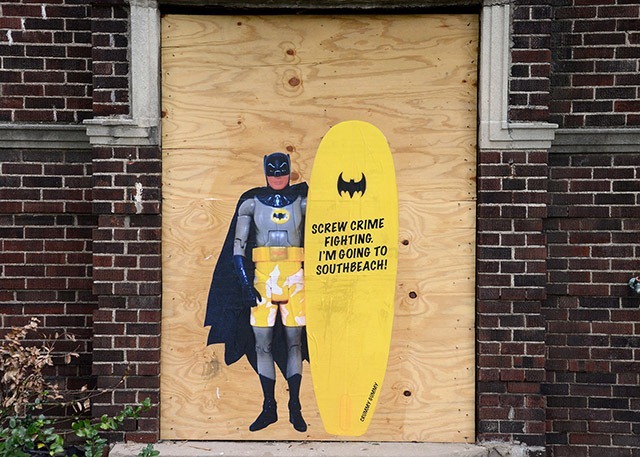 "Batman has retired" (Detroit)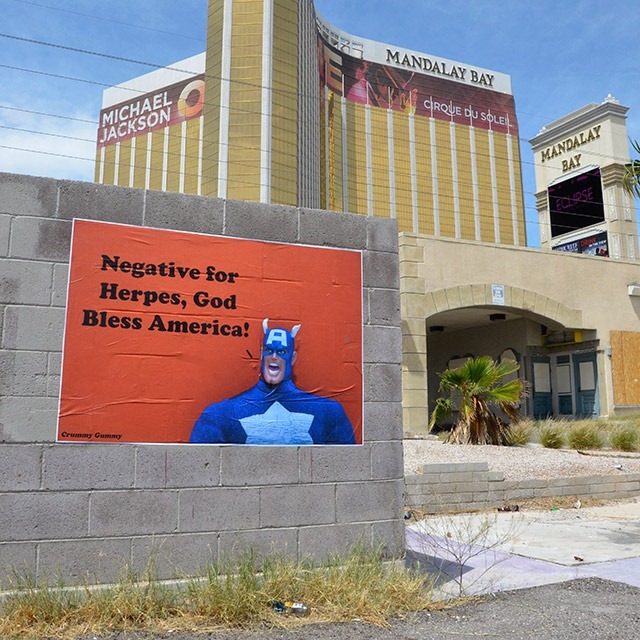 "Negative For Herpes" (Las Vegas)
"Batman has retired" (Detroit)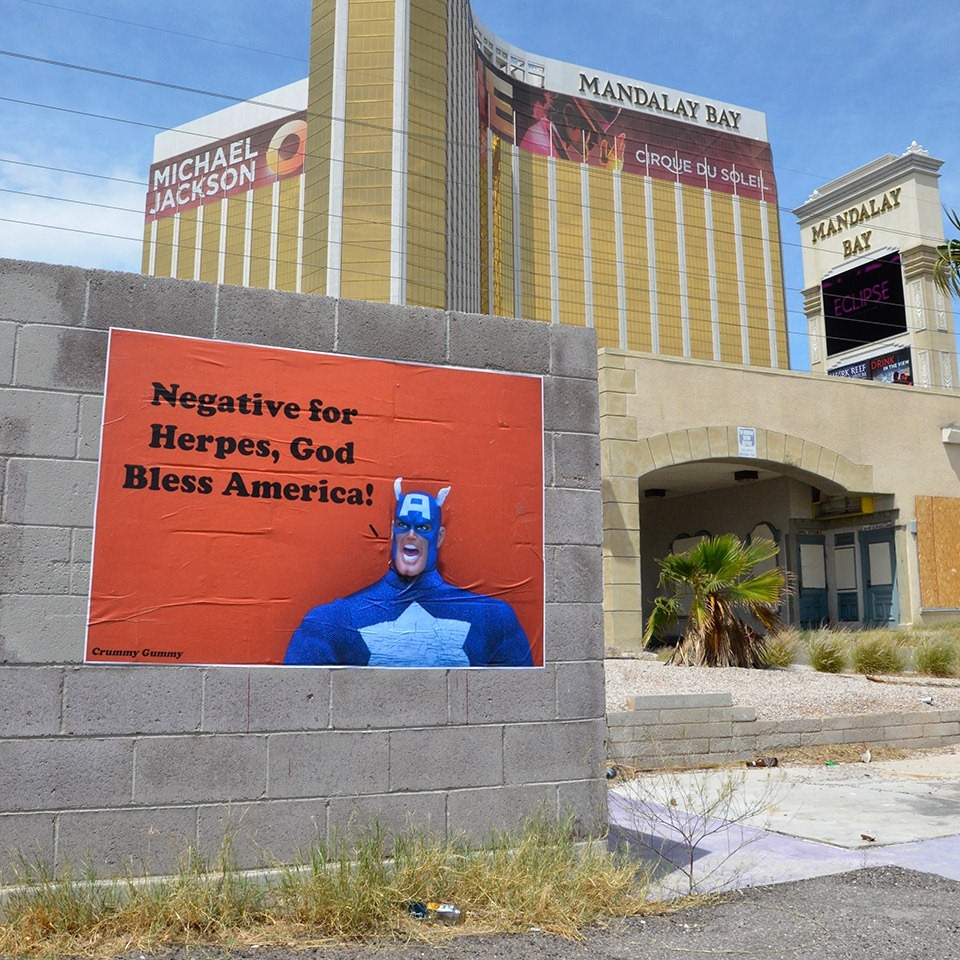 "Negative For Herpes" (Las Vegas)
These deliciously-satirical pieces of street art were created by Crummy Gummy, a photographer and street artist based in Orlando, Florida. The artist photographed some of his favorite toys and characters from his childhood, and blew them up into large posters which he then strategically placed in the streets of various cities in America.
You can visit his blog and/or follow him on instagram to see more of his works.
Click here to see more images from the series.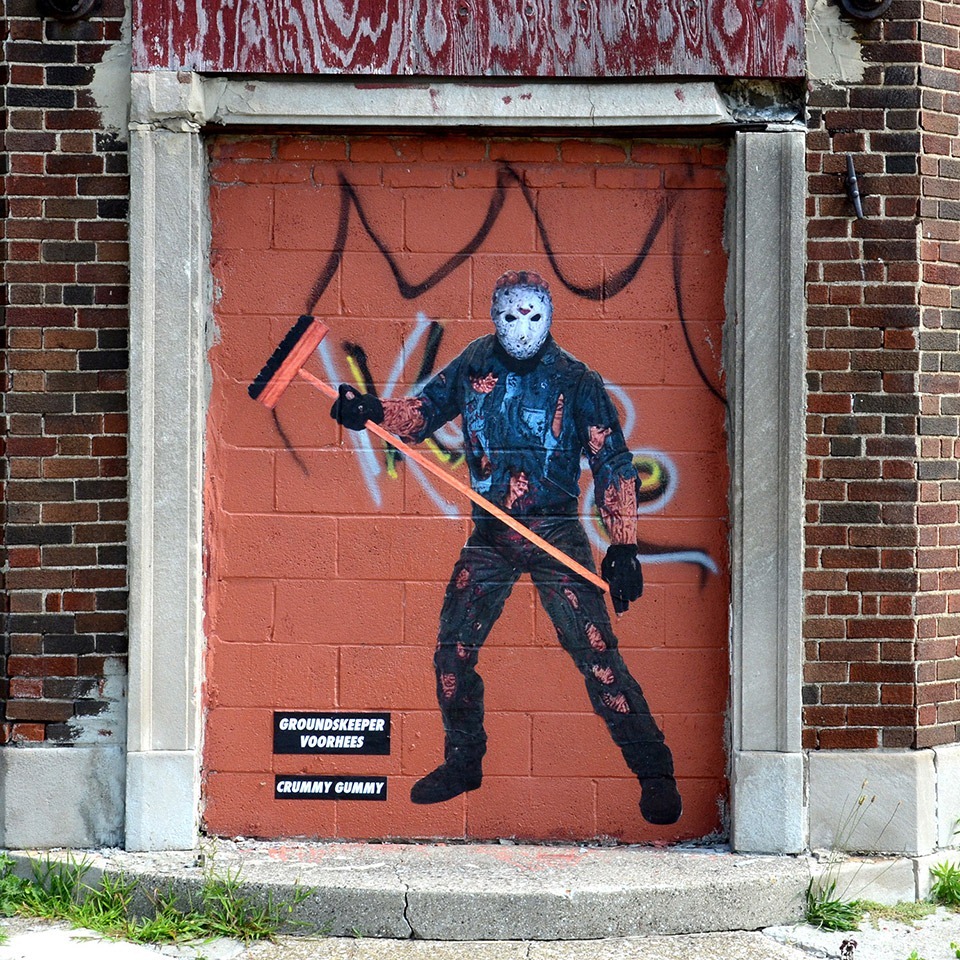 "Groundskeeper Voorhees" (Detroit)
"E.T. At Home" (Los Angeles)
"Please pick up after your humans" (Detroit)
The artist also painted this dumpster in Orlando, for a project titled "R2-Dump2" for Mills50 in Central Florida.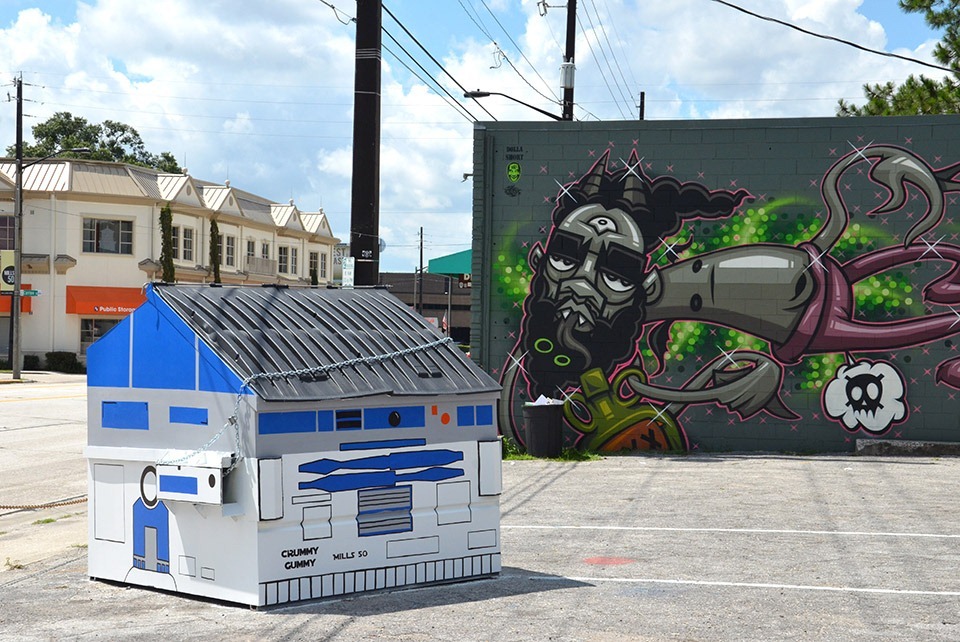 "R2-Dump2" (Orlando)
"R2-Dump2" (Orlando)