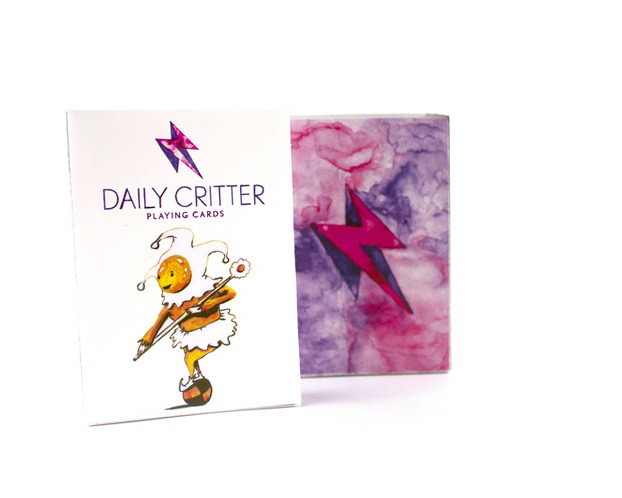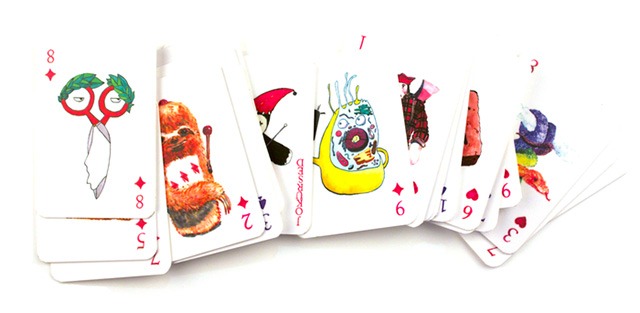 Seoul-based illustrators Alberto Rodriguez and his childhood buddy Moo Hyun Chung launched a website called the "Daily Critter" five years ago. The Dominican-born creative duo wanted to illustrate a pun in the form of a fictional creature every day and post it on their site (for the rest of their lives!). Though it proved to be a tough task, they managed to draw over 500 "critter" puns over the years.
The two artists have now put together a deck of 54 playing cards which features their watercolor creature illustrations, and have created a Kickstarter project to print them in larger quantities. Depending on the amount being pledged, backers of the project can get their hands on the playing cards and even get visual pun illustrations made out of their names and photographs. There are also options to buy the 9" x 12" original watercolor pieces along with larger 16" x 20" acrylic on canvas paintings of select illustrations.
Link to the Kickstarter project.
[via
JazJaz Submissions
]