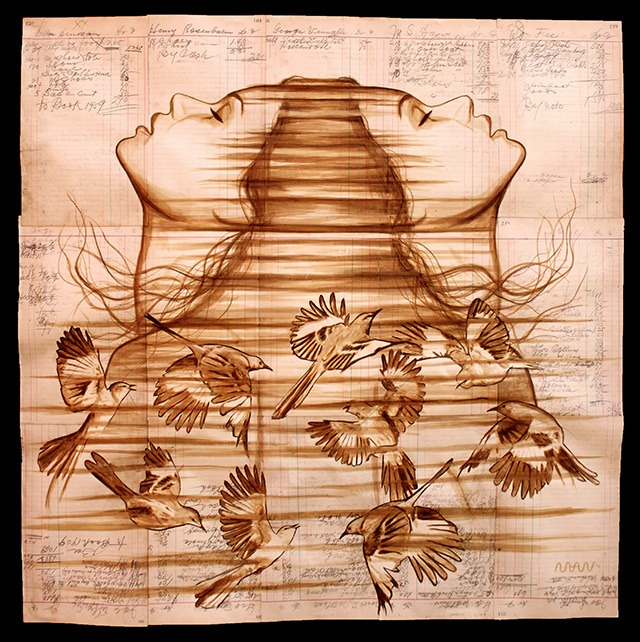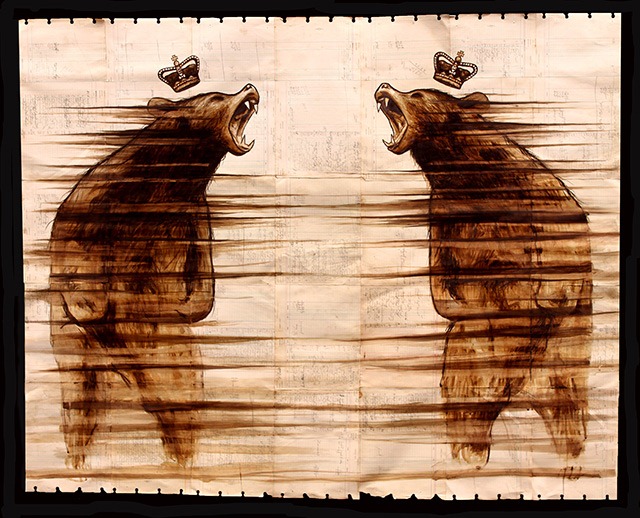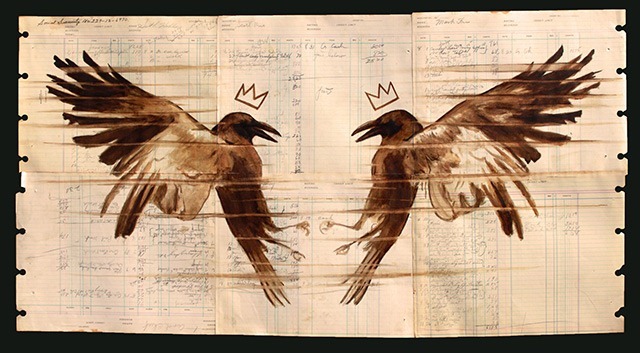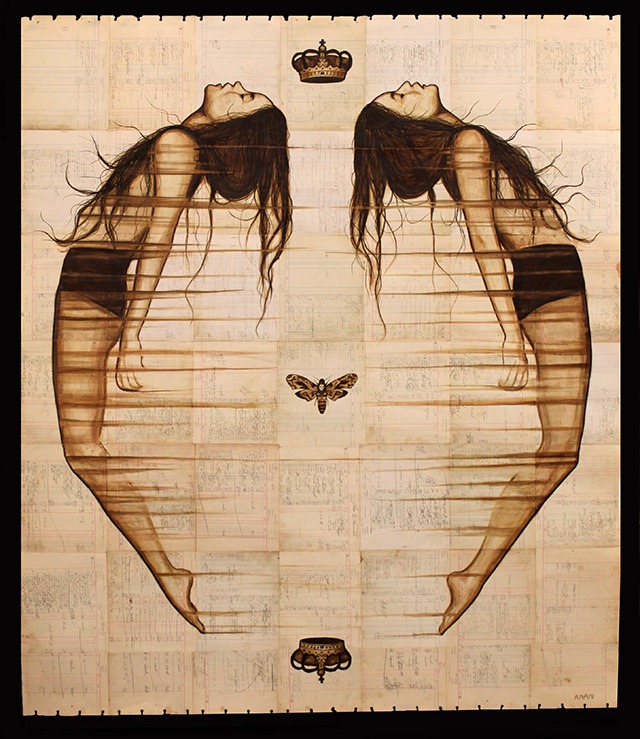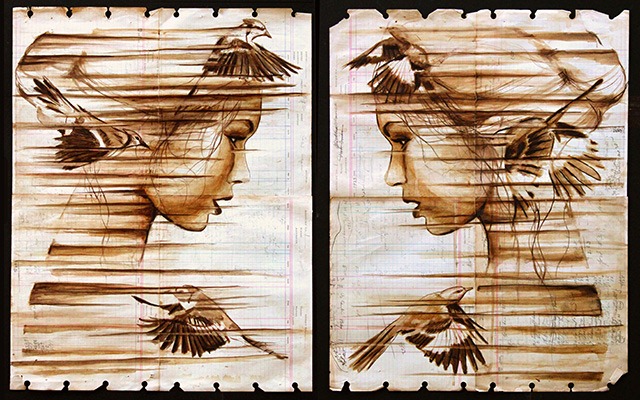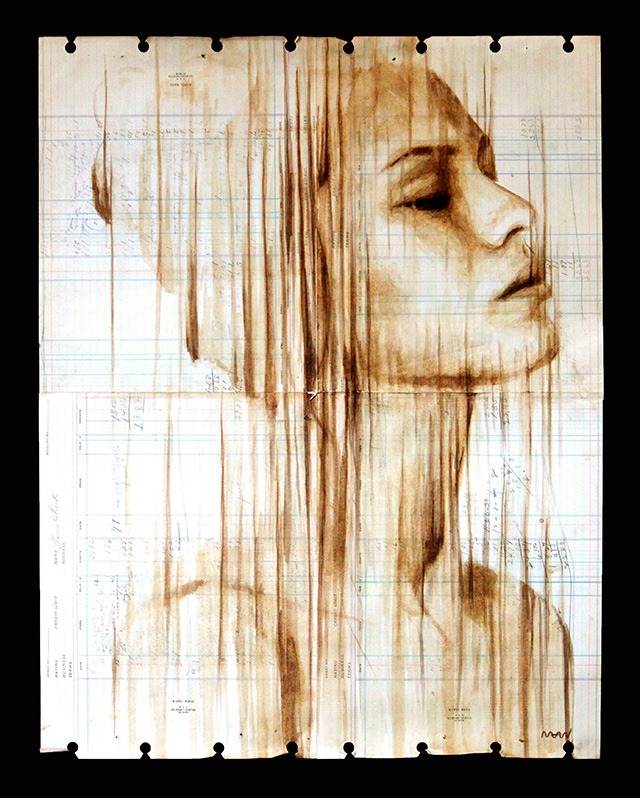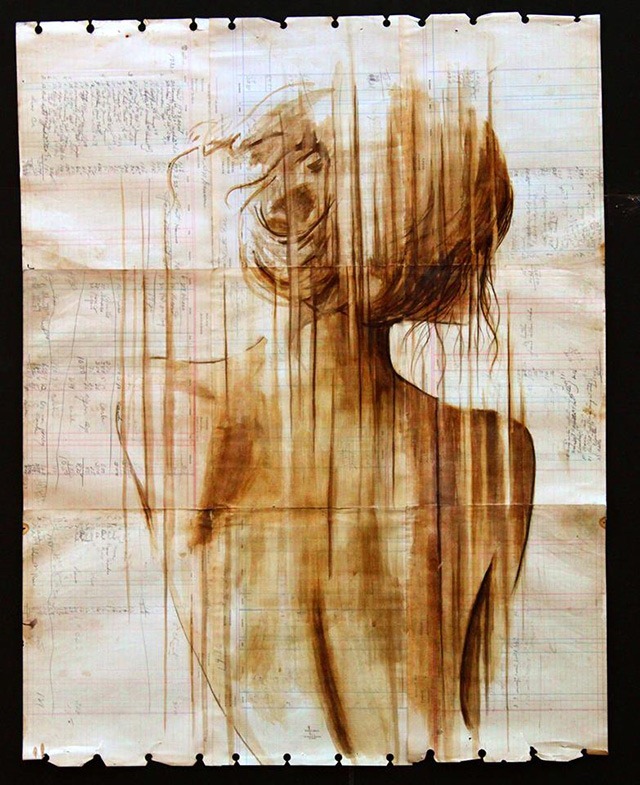 Michael Aaron Williams explores the ephemeral nature of humanity as well as its authority structures in these sublime paintings. The Knoxville, Tennessee-based painter and street artist creates his artworks by painting coffee and a bit on ink (for the darkest shades) on century-old ledger paper, which he found in an old, rural Appalachian store that was closed for decades.
Talking about his paintings, Williams states, "the paper has an immense amount of character that can only come from the wears of time, and the coffee just melts into the history of the paper." The motifs and fauna that inhabit the works also reveal his deep connection to his Appalachian heritage.
You can visit his site to see more of his paintings and also his street art pieces from around the world.
[via JazJaz Submissions]