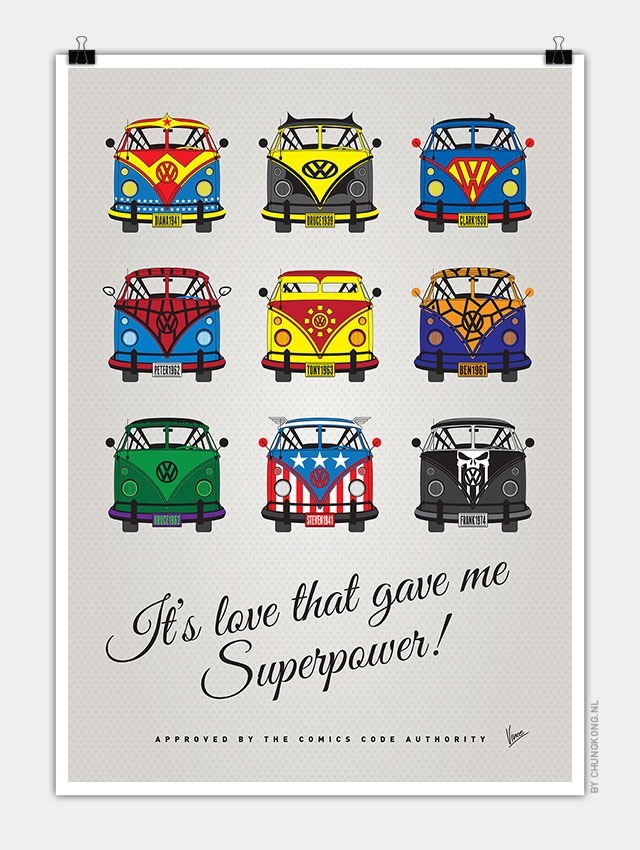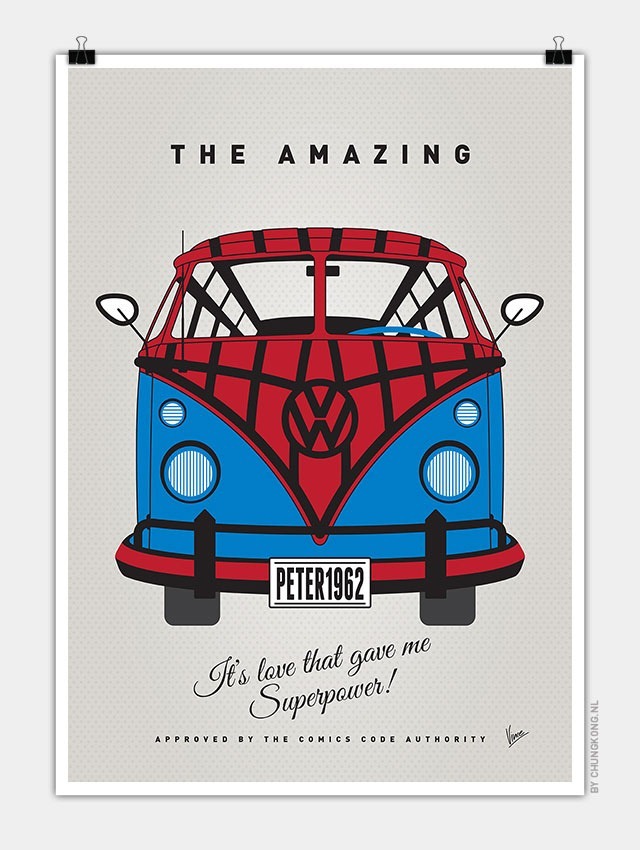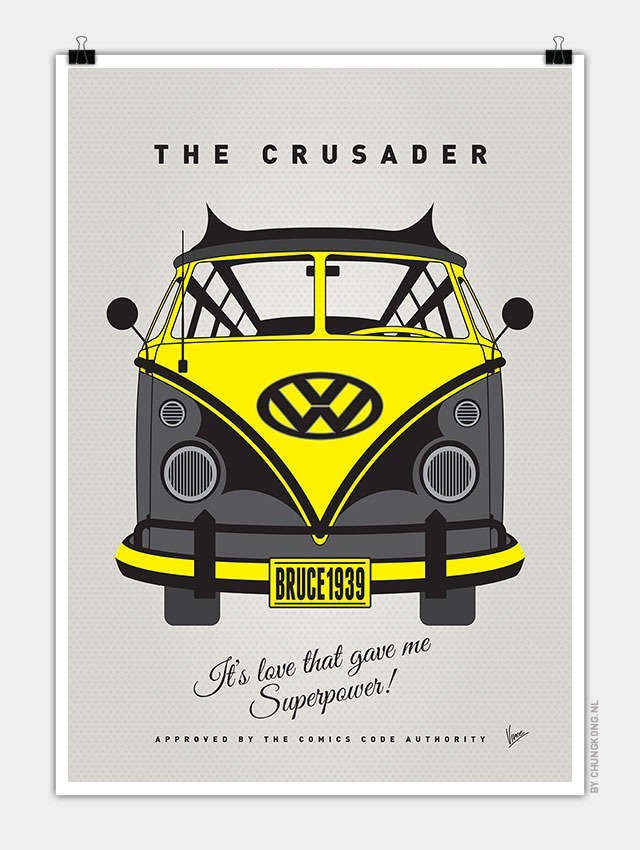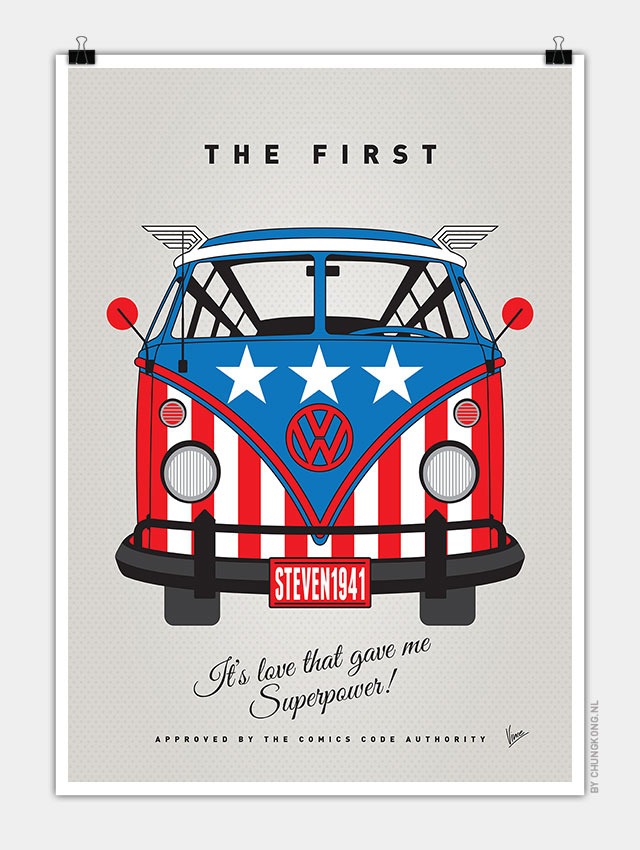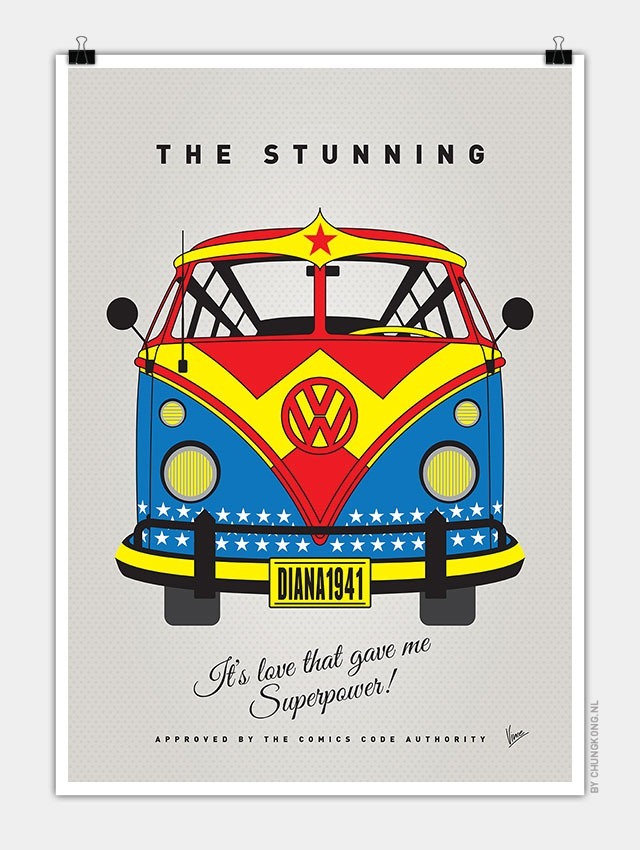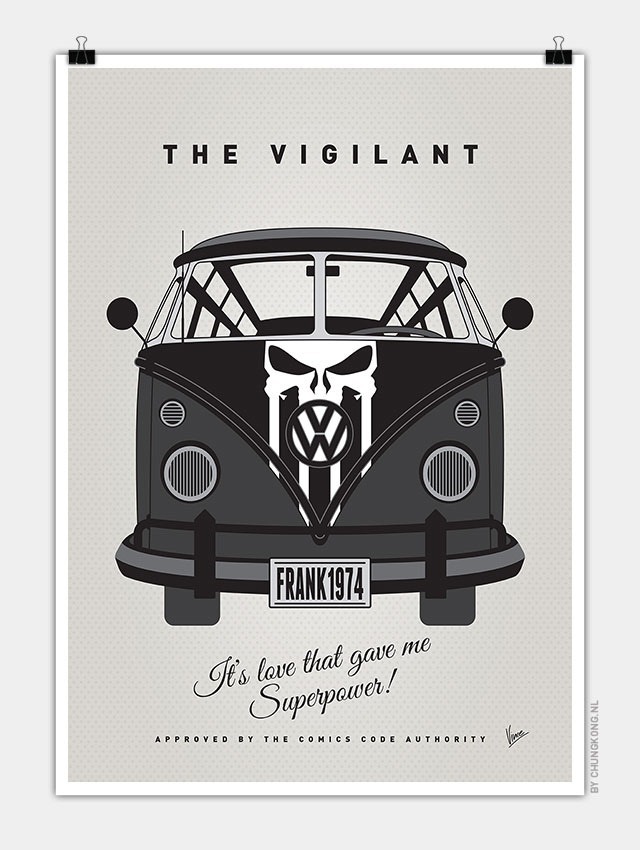 Chungkong, a Netherlands-based designer, has been creating some terrific pop-culture-themed artworks for quite some time now. His awesome new art project is a mash-up of the iconic Volkswagen T1 camper van with popular comic book superheroes. Chungkong has brilliantly incorporated several signature design elements from the costumes of the superheroes on the exteriors of the vans. Even the license plates of the vans have been cleverly given personalized numbers, which just so happen to be the year in which the particular superhero character was created by its maker(s).
The artist, on his project:
Superman is fortunate. He can fly without the need of any kind of vehicle. Other superheroes aren't quite as lucky, having spent their childhoods as mere mortals before getting a spider bite or having their parents murdered. Most of them required something a little extra to transport them around the world.

And let's be honest, there are some awesome rides around in the superhero universe. But what if their rides weren't as cool like the Christian Bale Batmobile or the kickass Mark 3 Iron Man Suit, what if their rides were ragged T1 Volkswagen Vans…
You can check out more fun illustrations on the artist's website. Select prints of his works are available at his online store.
[via JazJaz Submissions]