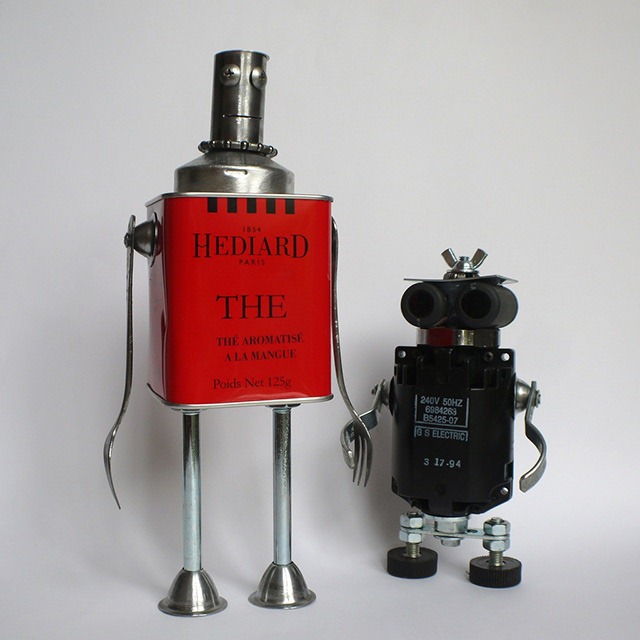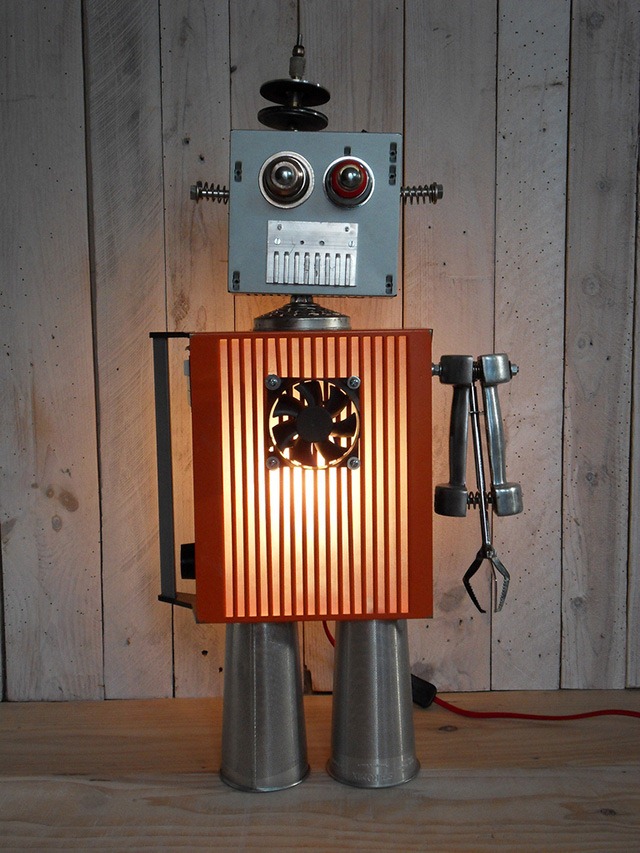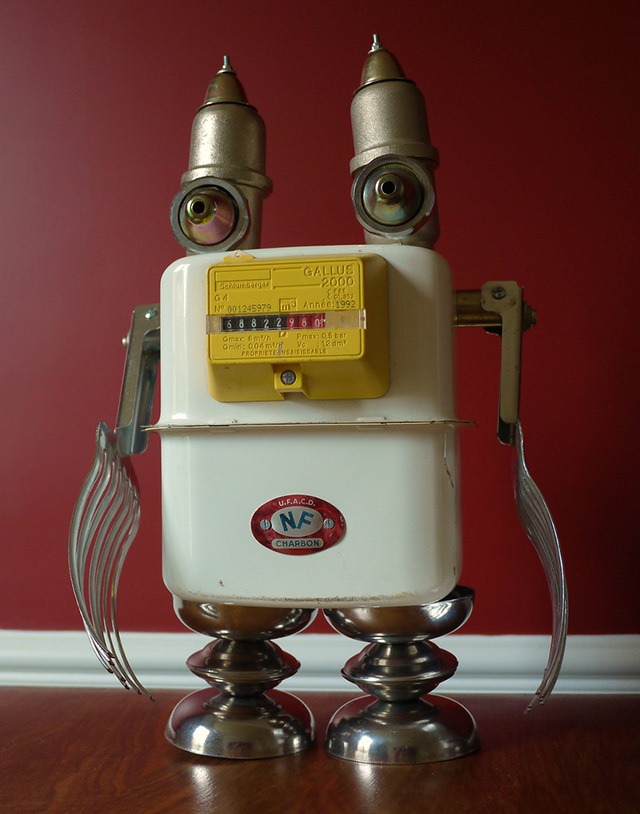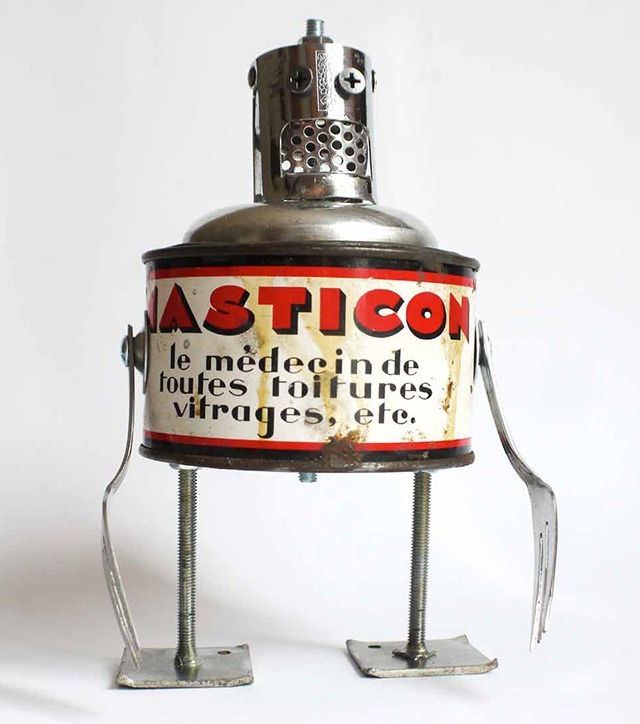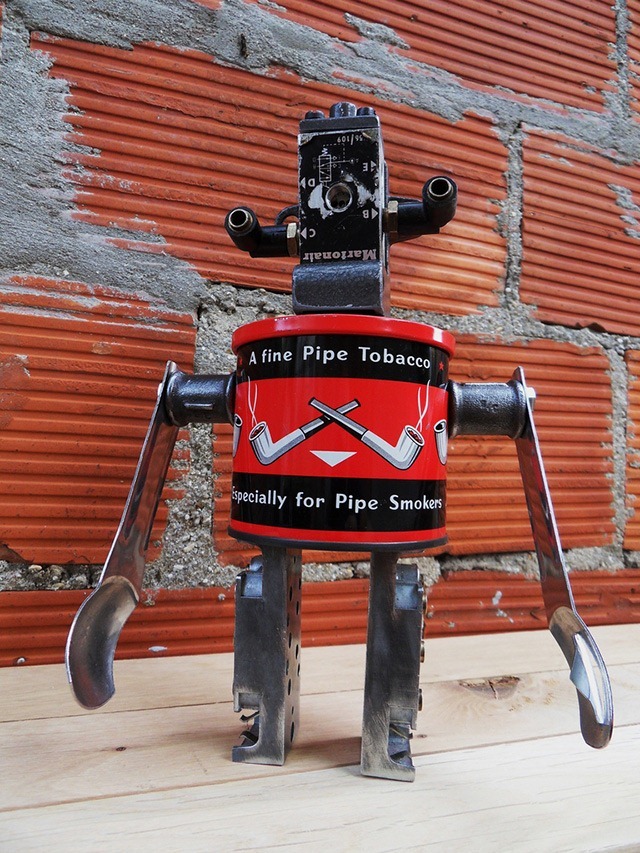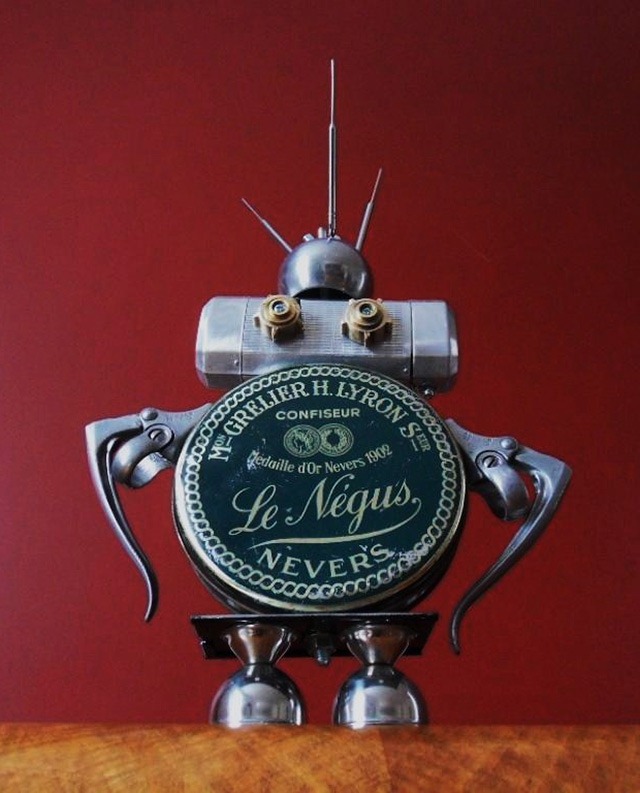 French-sculptor Gille Monte Ruici makes his adorably-quaint robot sculptures using only metal parts salvaged from junk. He collects old tin cans, fire extinguishers, mechanical tools, toasters, kitchen utensils and many other objects, and later gives them a new lease of life by using them as body parts for his creations. The artist says that he gives each one of his unique robots a highly improbable backstory, which often happens to be a disreputable one!
The sculptor, on his creative process:
All the assemblies are done by screw or bolts. Metal and the sheet are ideal for this kind of fixings. I like the matter, easy to work, with particular reflections, patinated, and which, pickled well, is harmonized easily. In general, I don't have any preconceived idea, I work only with "my visual instinct". The shape of found equipment will be born, a trunk, a wild glance, a pair of arms… either the final vision is immediate, or the idea of the potential must matured and will emerge later on.
Ruici's robots have been exhibited at the +Brauer Gallery and later at Intel's "Geek So In #9" event, in Paris last year. You can visit his blog and Flickr galleries to see many more images of his robots (including ones showing them indulging in bad behavior). 
[via JazJaz Submissions]
Check out more images after the jump.