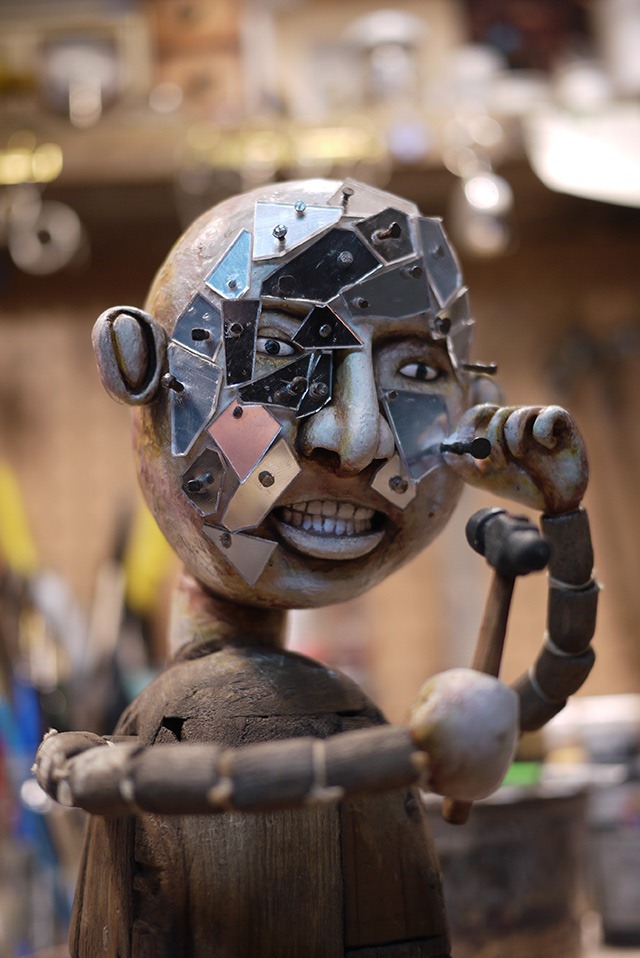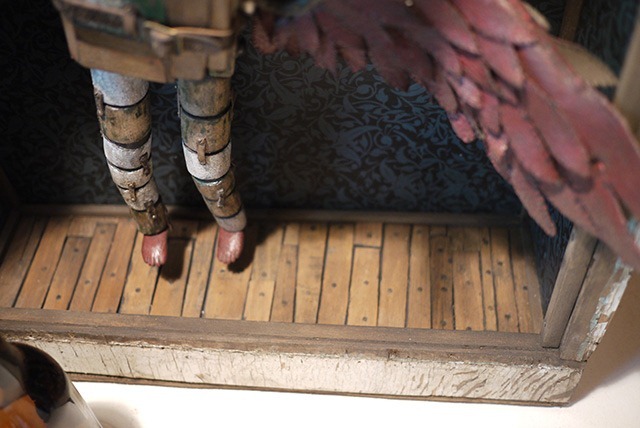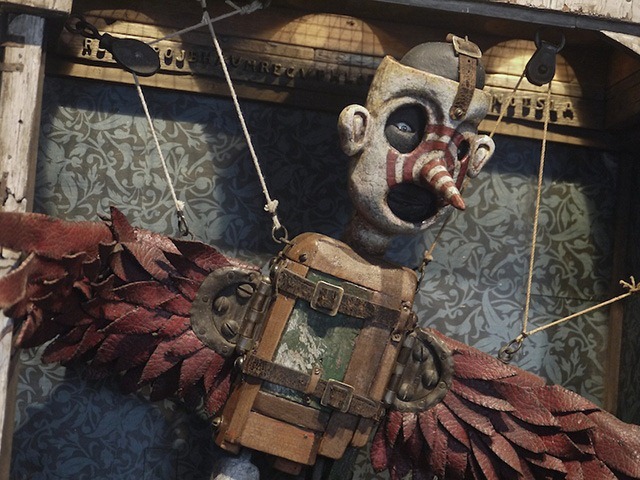 Sculptor Kevin Titzer (previously featured here and here) was born and raised in Evansville, Indiana, but moved to Quebec, Canada a few years ago. Though his works have been exhibited numerous times in the United States and Canada, 'Hinterland' – his ongoing show at the Galerie d'Art la Corniche – is his Quebec debut.
The theme of the show is about his experiences and adjustments moving from one country and it's culture to another. Titzer says that there is a puppetry aesthetic that runs throughout the exhibit, and visitors were encouraged to play and interact with two functional ventriloquist dummies during the opening. Like most of his other sculptures, Titzer used carved wood, found objects and recycled materials to create them.
'Hinterland' will be on show at Galerie d'Art la Corniche, Chicoutimi, Quebec, till March 14, 2015. You can follow the artist on Facebook as he will be posting updates about the site specific sculpture he will be building in the gallery during the duration of the exhibition.
Don't forget to visit the artist's site to see more of his works.